So after making these
white chocolate raspberry blondies
, I was obsessed with the white the chocolate / raspberry / coconut butter combination.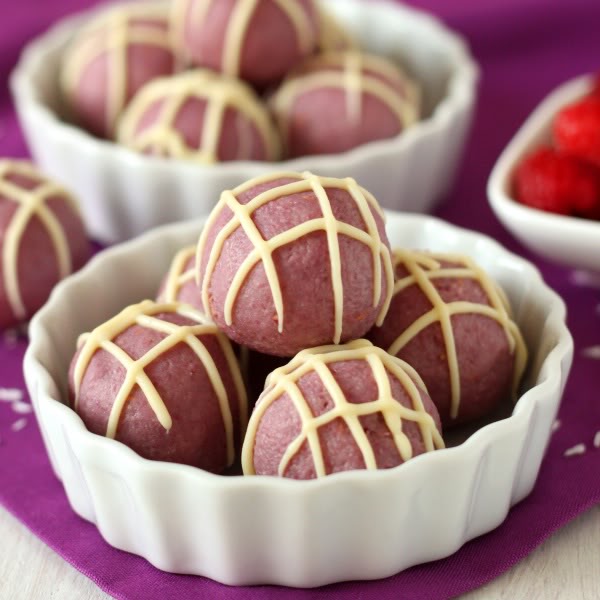 As soon as I took a bite of the blondies, I put my apron back on and started making these. The raspberry sauce is a bit fussy, but you really don't want raspberry seeds in your truffles. It's just not pleasant.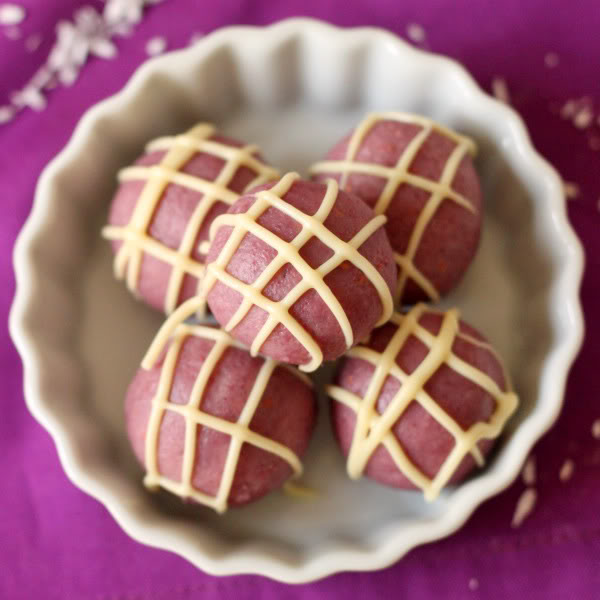 Does anyone know why these came out kind of purple? Some kind of chemical thing? They were supposed to be pink. Red + white + off white does not equal purple.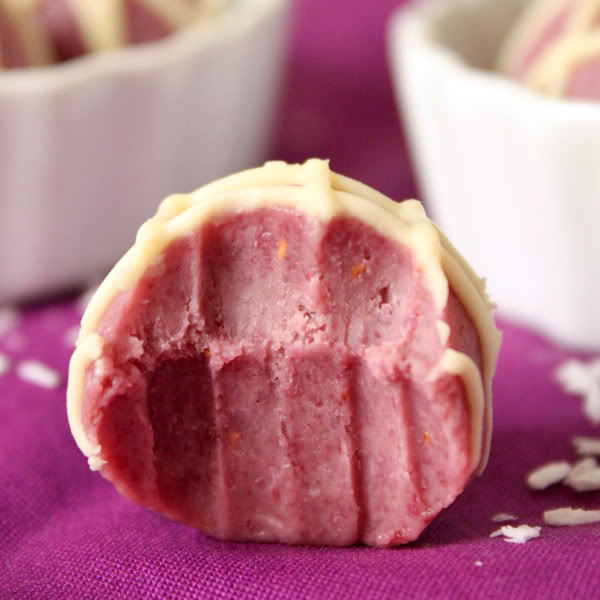 These are creamy, but not super creamy like your average chocolate and cream truffles. And the coconut taste isn't strong, but it's still there. If you like the texture of shredded coconut, go ahead and throw some of that in there.
❀
White Chocolate Raspberry Coconut Truffles
Prep Time:
Cook Time:
Ready in:
Yield:

24 balls
Ingredients
8 ounces (225 grams) frozen raspberries, thawed
120 grams (4.2 ounces) homemade coconut butter (not coconut oil!)
400 grams (16 ounces) white chocolate, chopped
Directions
Cook the raspberries in a small saucepan over medium heat until reduced to about 6 tablespoons (about 3 - 5 minutes).
Run this through a food mill into a medium pot. Add the chopped white chocolate and coconut butter and mix together until thoroughly combined and the chocolate is melted.
Place in the fridge for 1 - 2 hours or until it's firm enough to roll into balls. I rolled mine into about 24 balls, each about 1 inch. Store in the fridge, although I let mine at room temperature for about a week and they were absolutely fine.
If desired, pipe with melted white chocolate, microwaved in 30 seconds increments until melted.