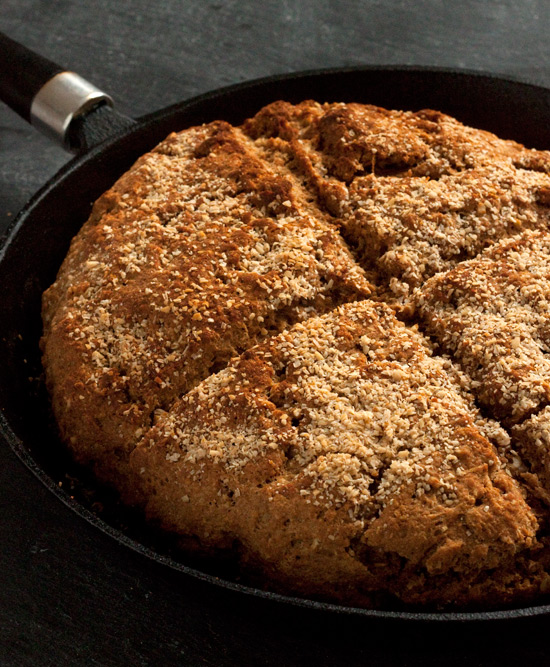 I'm pretty sure that this will be the most boring recipe I'll ever post here. It's not gooey, not sweet, and it's not the least bit pretty. But I was torn – do I want to post something dyed green for St. Patrick's Day or something that's actually Irish? Being as I'm all Irish, on both sides, I decided to represent. ;)
I've been to Ireland twice. The first trip was with my family and we drove around the countryside and visited our distant cousins on their farm. They fed us with about eight different potato dishes, and this was after we had called them to tell them that we weren't hungry and had just eaten. Not only do Irish people (in general) appear to love their potatoes, but they're so incredibly friendly.
Yes. Irish people are awesome. And my second trip to Ireland was with Mr. Texanerin and our pictures from this trip were horrible so I won't post any. Instead, I bring you lambs!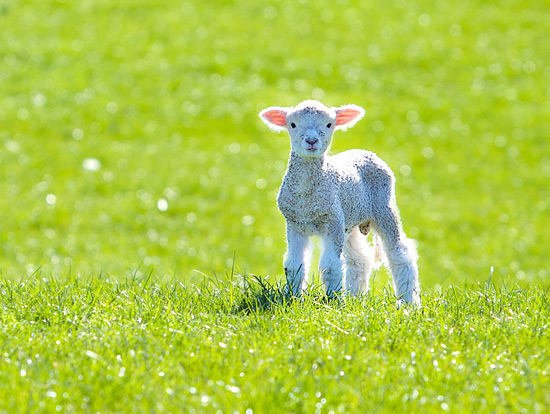 If you rent a car and drive aimlessly around the Irish countryside, you are sure to come across some sheep action.
It's almost spring so I thought I'd get us in the mood with some cute little lambs. I hope you don't mind. I mean, it's the perfect excuse for me to post cute animal pictures.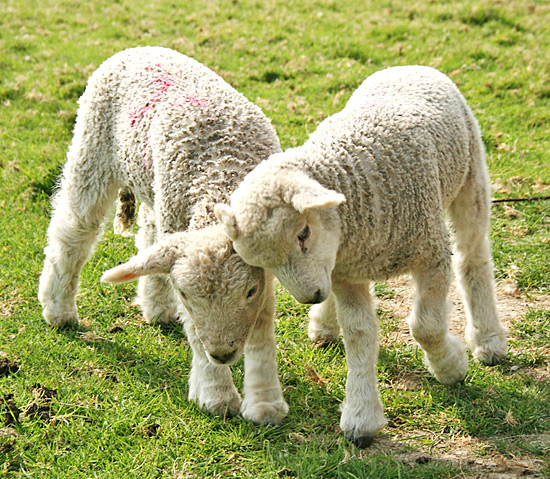 So. This bread. I think it's an acquired taste. I quite enjoyed it but I don't think it's something I'd want every day. If you don't like whole wheat bread and molasses, don't make this. But if you do enjoy a good loaf of hearty and healthy bread, then here you go!
There's no yeast involved and no rising time, so this is a great last minute bread to go alongside your (lambless!) stew.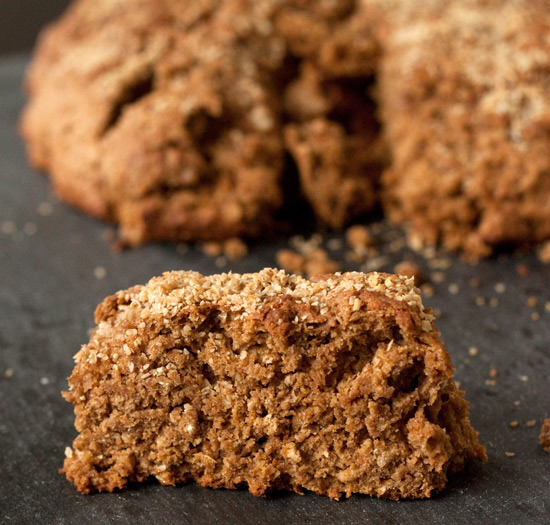 Be careful not to overbake this! It'll be crumbly if you do so. It had a nice, soft texture and is better on the day of baking (but isn't all bread?)
There's something very important that you have to do which I didn't do very well. You see in that first picture how there's an X in the bread? You absolutely must do this in order to allow the fairies to escape. It's true! I forgot my X up until I heard something which sounded like screaming, about 30 seconds into baking, and immediately removed the loaf from the oven to cut the X. No more screams were to be heard. ;)
I didn't come up with this fairy theory, okay? I just followed it.
When I look at pictures of Irish soda bread online, it appears that the loaves are usually thicker. If you want it thicker, just don't flatten out the dough so thin (mine was about 1 1/4″) and adjust the baking time.
I had an Irish colleague over recently and she introduced me to Kerrygold. It was my first time trying it and it's SO good! So I recommend using Kerrygold in this recipe. You could also use coconut oil if you prefer.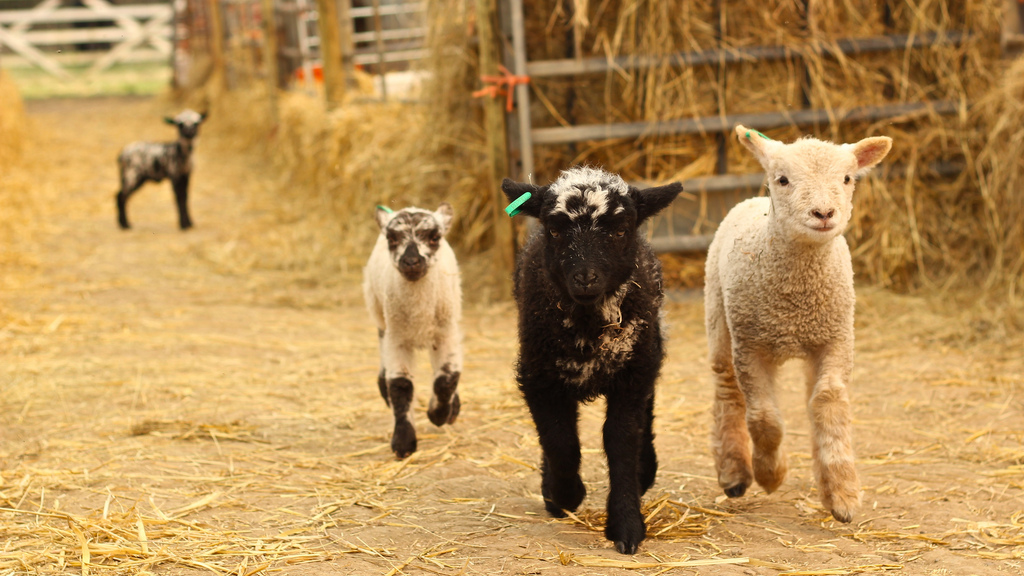 Now be like these good little lambs and go run off to the kitchen to make some bread.
❀
100% Whole Grain Brown Soda Bread
Prep Time:
Cook Time:
Ready in:
Yield:

12 servings
Ingredients
3 1/4 cups (400 grams) whole wheat flour
1/2 cup (45 grams) rolled or traditional oats
1/4 cup (.6dl) oat bran or more oats
1 teaspoon salt
1 teaspoon baking powder
1/2 teaspoon baking soda
1 egg
2 tablespoons (44 grams) molasses
1 1/2 cups (355ml) buttermilk
1/3 cup (76 grams) melted butter

To top the loaf:

1 tablespoon (14 grams) butter
2 tablespoons oat bran or oats
Directions
Preheat the oven to 375°F (190°C) and butter a 9" cast iron skillet or a 9" cake pan that has 2" sides.
Combine all the dry ingredients in a large bowl (flour through baking soda) and set this bowl aside.
In a medium bowl, mix together the remaining ingredients (egg through 1/3 cup melted butter). Add this to the dry mixture and stir. It will be sticky but you don't need to add more flour and you don't not need to knead the dough.
Scoop the dough into the prepared skillet or pan. I formed mine in a circle so that it was about 1 1/4" thick. You can make it thinner or thicker, depending on your preference. Just remember to adjust the baking time.
Brush the top with the tablespoon of melted butter and using a bread knife, cut an X, about 3/4" deep, into the loaf. Sprinkle the two tablespoons of oat bran or oats over the loaf.
Bake for 18 - 23 minutes or until a toothpick inserted in the middle comes out clean. Let the bread cool in the pan for about 5 minutes and then remove the bread and let it cool on a cooling rack until ready to serve. Best when served warm!