Sorry for the lack of activity during the last two weeks. I was sick, twice, and the second time there was some incredibly nasty virus involved. I'm well enough to at least be online, so here I am again!
And I'm back with this. This chocolate bundt cake has got a tunnel of raspberry cream cheese filling and a healthier ganache that's a snap to make. And the texture? Pretty much perfect. Very moist and dense, but not too dense. Dense as in brownie-like dense. And just plop some raspberries on top for decoration!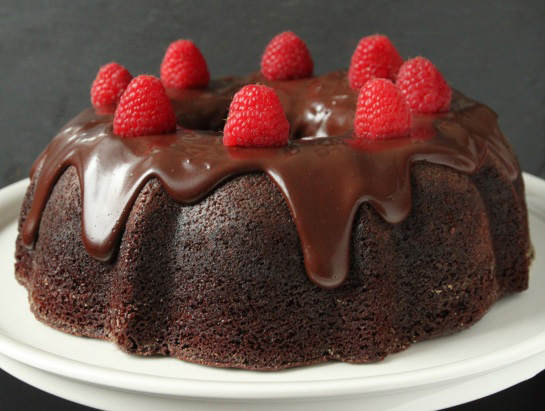 If you don't like raspberries, you can leave them out, have a plain cream cheese filling and add strawberries to the top. I had vowed off bundt cakes for a while after re-making this cake time after time, but now I quite like the strawberry idea and think that there might be another bundt in my near future. :)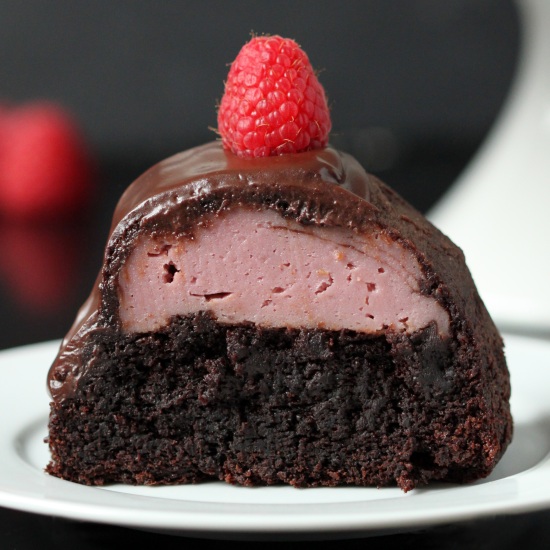 For the recipe, head on over to Good Life Eats! It'd make a great Valentine's Day or any day dessert.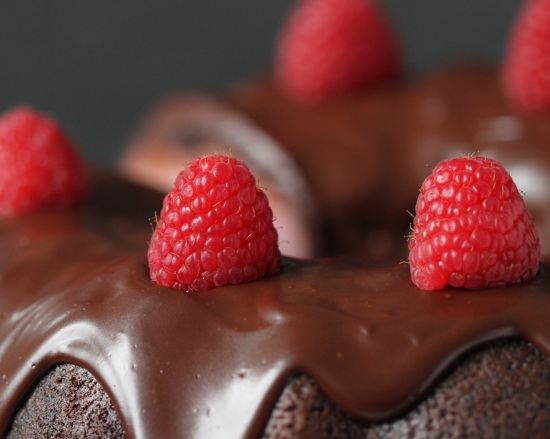 And I'll be back on Friday with some cheesy rolls for your Super Bowl party! (provided I don't get sick again ;))