I found lots of lemon zucchini recipes, but none that specifically said that they didn't taste like zucchini. So I figured I'd use as much lemony stuff as I could to cover up the taste. It worked. Yay!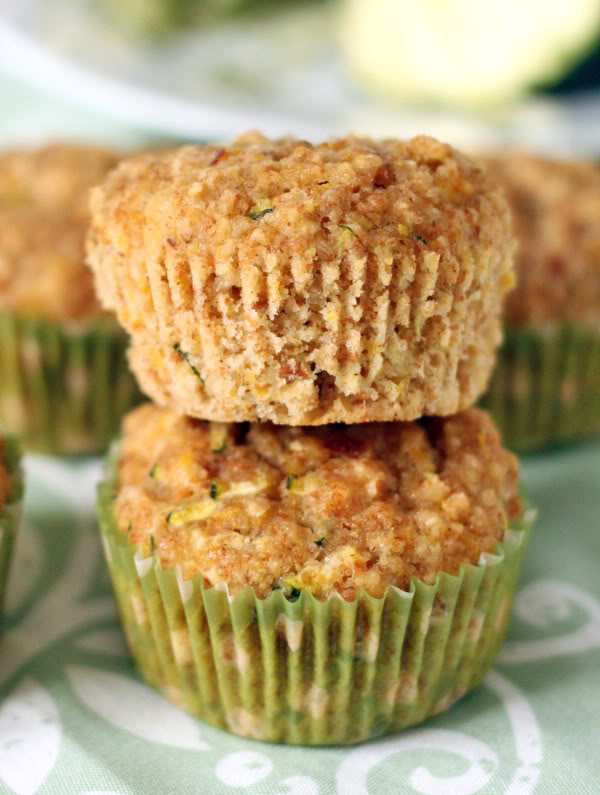 These are super dense. Not fluffy. But that's cool, I love dense. If you don't like dense, you've been warned. :)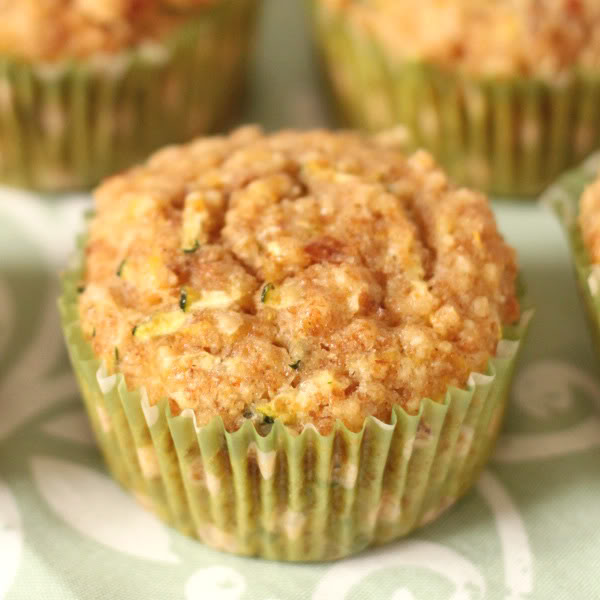 Those little green bits of the peel messed with my head. Peel them if you have children or childish people like me to trick. The little strands didn't disappear like in this zucchini cake… don't know why.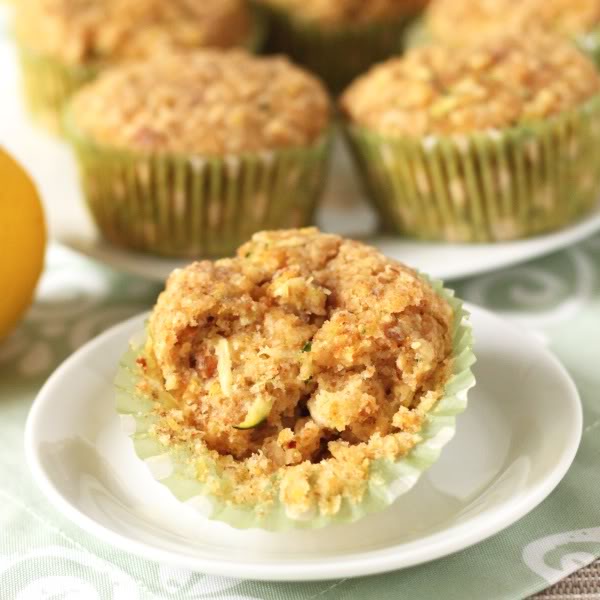 The one thing with zucchini that worries me is it seems that the water content seems to vary wildly. At least in the ones I've tried.
I made these twice, making no changes, and there was a definite difference in moisture. Both versions were moist, but one was moister. And the sad thing is that I don't even know what is "normal."
Mr. Texanerin will be returning on Friday (woohoo!) and will begin his position as my Zucchini Moisture Consultant immediately. Have I ever mentioned that would rather eat veggies than baked goods? It's terrible I tell you.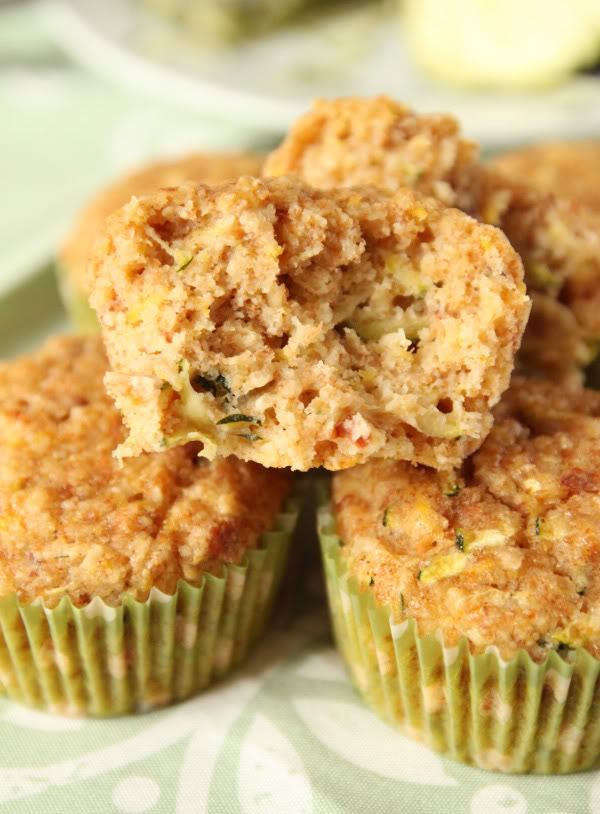 I have one more summery recipe that I'll post this week but it seems like everyone else is over summer so I'll get myself in the fall mood. Soon! Or maybe I'll post some season neutral recipes. :)
For those of you still loving zucchini but don't want the lemon flavor, try these zucchini muffins. They're also whole grain! Or for something gluten-free, try these healthy gluten-free zucchini muffins! Want something chocolaty? Try this chocolate chip zucchini bread.
❀
100% Whole Grain Lemon Zucchini Muffins
Prep Time:
Cook Time:
Ready in:
Yield:

6 muffins
Ingredients
Dry:

1/2 cup whole wheat flour (70 grams)
25 grams almond flour / about 1/4 cup (I guess almond meal would be ok)
3/4 teaspoon baking powder
1/4 cup traditional or rolled oats (20 grams)
1/4 teaspoon salt

Wet:

1/4 cup (60ml) maple syrup
2 tablespoons lemon zest (from 2 lemons)
1 tablespoon lemon juice
1 egg
1/4 cup (60ml) canola oil
1/4 cup (60ml) Greek yogurt
1 teaspoon (yup, 1 teaspoon) lemon extract
1/2 cup grated zucchini (for me this was 60 grams)
Directions
Preheat your oven to 350°F / 176°C and line a muffin tin with 6 liners. Combine the dry ingredients in a medium bowl and set aside.
Stir together the wet ingredients, except for the zucchini, in a small bowl and add this to the dry ingredients, stirring just until combined. Fold in the zucchini.
Divide among six muffin liners and bake for 15 minutes. Turn immediately onto a wire rack to cool.