Delicious and moist banana muffins studded with strawberry chunks and with a little streusel on top! 100% whole grain and made healthier.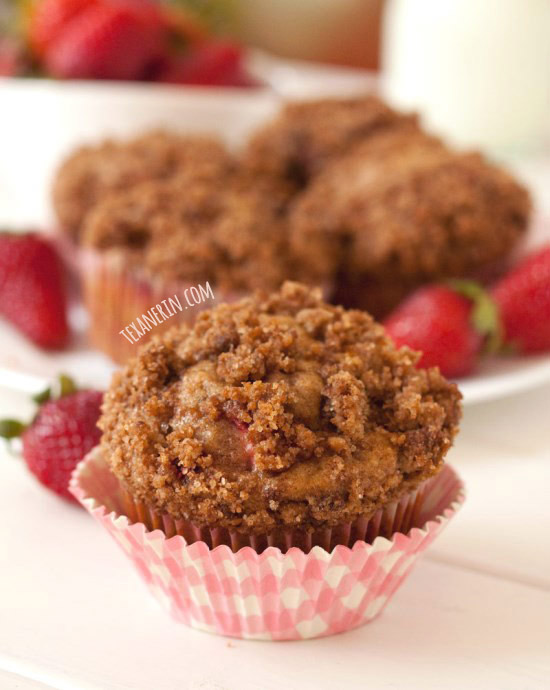 Today I'm guest posting over at Carla's Confections while she's down in Orlando having fun. And this won't be the last you hear of / from her! She'll be posting over here next month while I'm in the US.
I made strawberry banana muffins. With streusel. And I know y'all like your streusel. And they're fruity and summer-y. As much as I love stuff like peanut butter and chocolate, in May and during the summer, I just want fruity stuff. We only have apples, oranges and bananas for most of the year so once we have something else around, that's all I'm eating. The exception being the bananas in these strawberry banana muffins!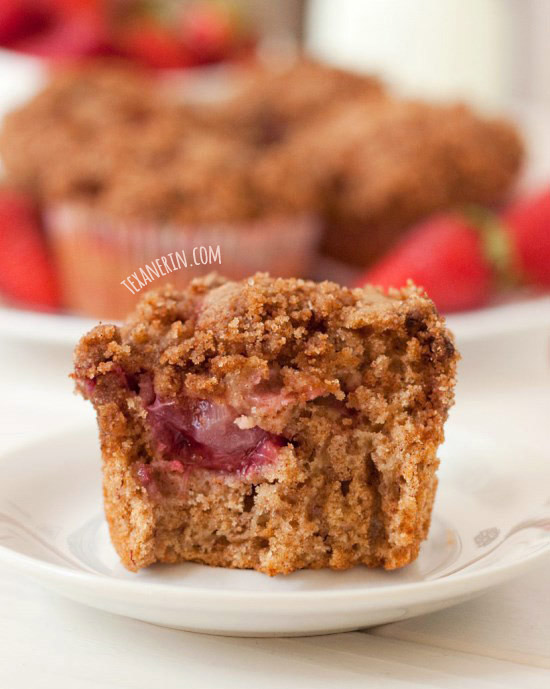 As always, these are made healthier. 100% whole grain, too, if you want them to be. If you're not into whole grains, you can use all white flour instead. Whatever makes you happy! Carla doesn't post a lot of whole grain goodies so I felt like I had to make something that really doesn't taste whole grain (which is pretty much what I always do!) because I didn't want to scare anyone anyway. And obviously I was going to post something whole grain! I have to spread the word that whole grain doesn't have to and shouldn't mean cardboardy and yucky!
So although these are made healthier, if you're watching your calories, perhaps leave out the streusel. Streusel is always bad news when it comes to calorie counting. ;) But it's so worth it!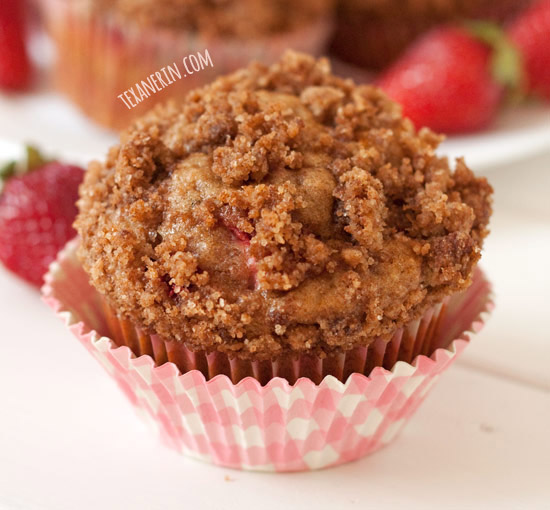 So what other spring and summer goodies would you like to see? I usually don't like baking with strawberries (something about the mushiness doesn't appeal to me) but loved them in these strawberry banana muffins!
Click here for the recipe.