These 100% whole wheat blueberry lemon ginger scones are easily adaptable to suit your taste!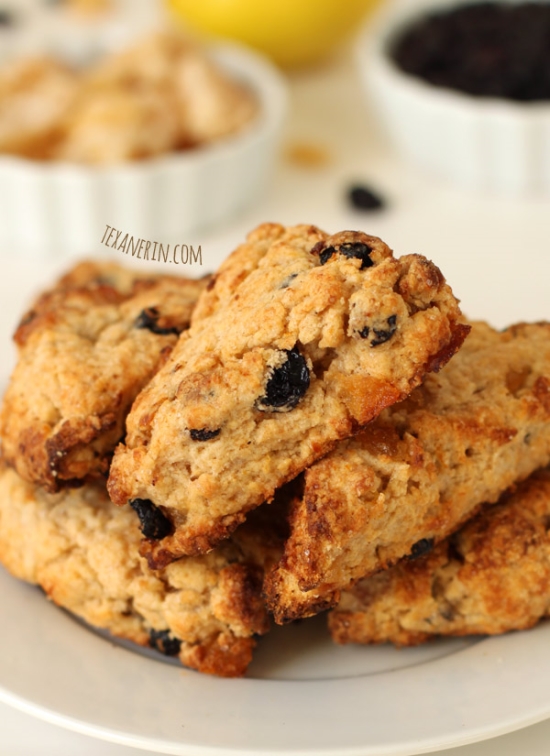 Instead of bringing you a decadent dessert for New Year's Eve, I'm bringing you a sensible breakfast for New Year's Day. If you want something naughty, check out this totally from scratch rum cake!
I've said this several times before, but lemon always cheers me up. And a major lack of sunshine means I need something to brighten my day! Lemon baked goods always do the trick.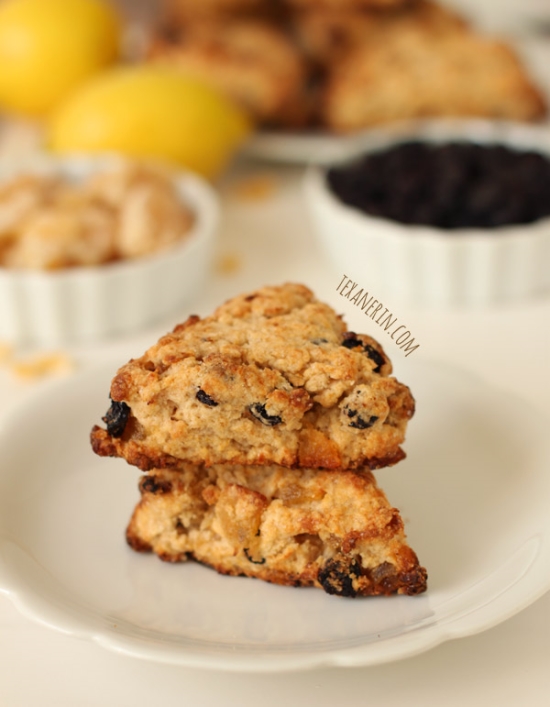 I added blueberries just because I happen to be longing for summer and have about 9 bags them! I looked everywhere for dried blueberries for months and couldn't even get them online. Then, oddly enough, I found Trader Joe's dried blueberries at the nearby Aldi. I knew that it'd be a one time deal so I bought them all. :D
I made these scones for my friend, Liz, who writes over at The Lemon Bowl. Liz posts loads of delicious and healthy recipes, both sweet and savory, so be sure to check her out!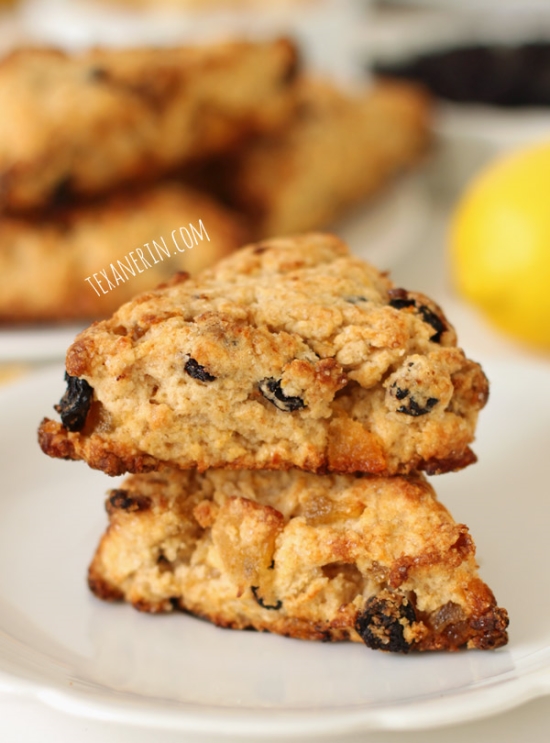 For the recipe, pop on over to The Lemon Bowl: Whole Wheat Blueberry Lemon Ginger Scones.
Happy New Year, everyone! :)