Soft, chewy and relatively healthy, these grain-free Chinese almond cookies are just as delicious as the more traditional kind!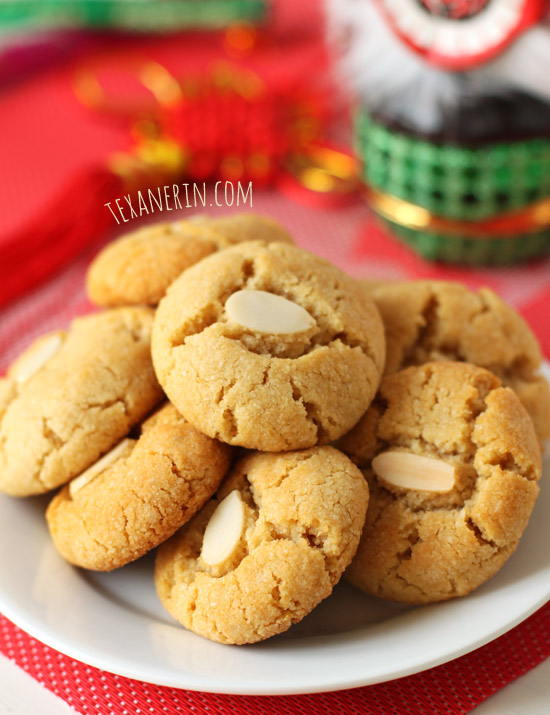 The Chinese New Year is in four days! Doing anything? I'm assuming not. But you know what you could do? Make these Chinese almond cookies! :D
Not only are they grain-free, but they're dairy-free and vegan! I often have a problem coming up with vegan goodies, just because I'm fond of eggs in baked goods, but you won't miss them here!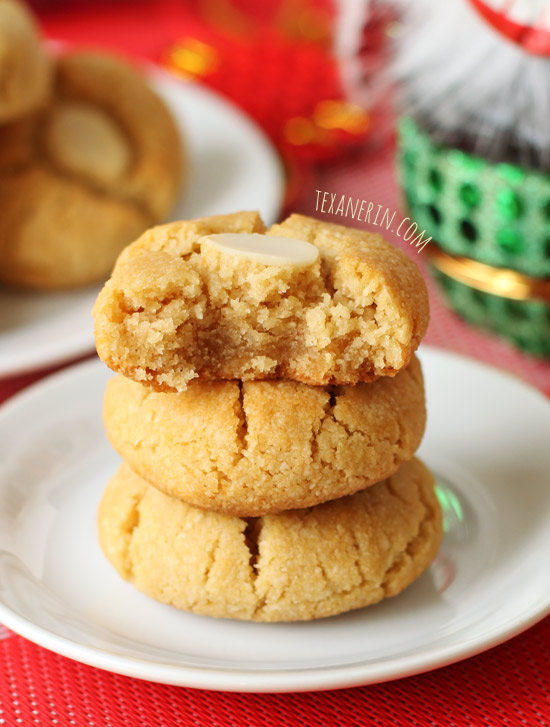 I made these cookies as a guest post for Beth of Tasty Yummies. If you eat gluten-free or don't eat gluten-free but like healthier food, you have to check her out! Lots of good stuff going on over there.
If almond isn't exactly your flavor, try some of the other flavor combinations I mention in the post!
For the recipe, pop on over to Tasty Yummies: Grain-free Chinese Almond Cookies. I hope to see you over there! :)