I've been making this gluten-free coffee cake for about a year now. I feel naughty for not having posted it before. Now it doesn't look very summery but that doesn't mean you can't jazz it up. Blueberries or raspberries would be a great addition!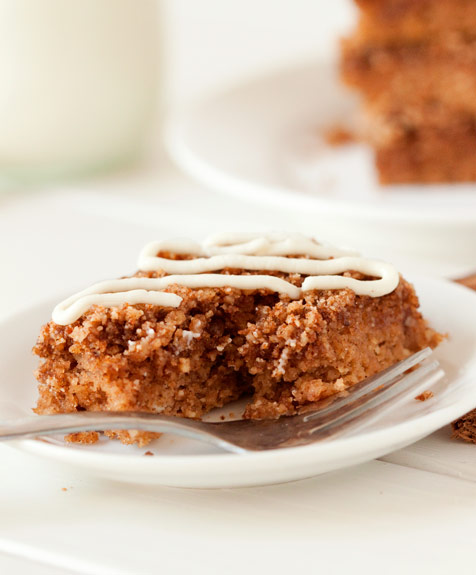 I made it into bar form here but you can also bake it up as a normal cake. But with the heat and all, why not cut the baking time in half? :) And if it's just too hot to bake, go check out the
no-bake
section for some ovenless recipes! Like with all my other gluten-free recipes, it uses some pretty basic flours: almond flour, coconut flour, and oat flour. Nothing too funky going on there! It's nice and fluffy and no weird textures. It's just perfect. Hop on over to
Gluten-free Coffee Cake
on Good Life Eats for the recipe!