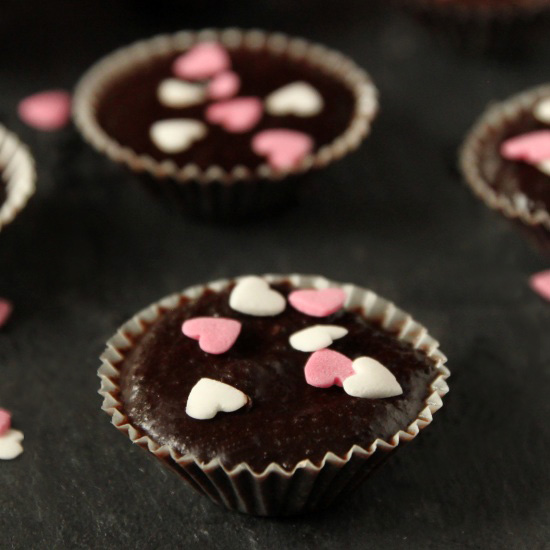 Like I promised you in my
last post
, I'm preparing some healthier chocolate involving recipes for Valentine's Day and I'm starting off with the quickest and easiest! I set out to make some not-so-healthy, but yet healthier than normal Nutella fudge, but then I added avocado. What. I don't know. But you can't taste the avocado at all so don't worry about it messing with the chocolatey taste! The texture isn't exactly like fudge but if you've ever had cocoa powder + coconut oil fudge before, you probably know that it's not that fudgy. That's where the avocado comes in! It gives the candy some body and makes it way more creamy than the usual "healthy" fudge. I thought that the avocado would make the fudge go bad pretty quickly, but it's been going strong for two weeks now. Avocados are just magical like that.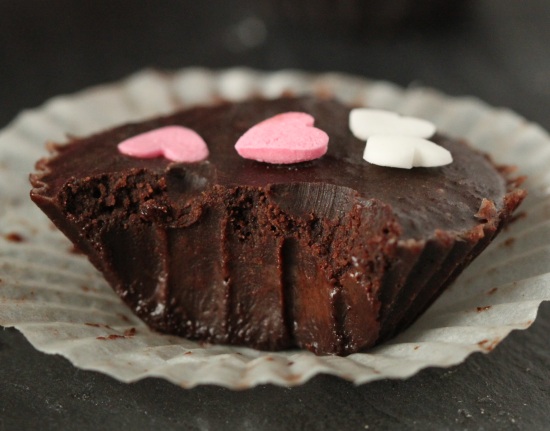 You can use Nutella or
healthier homemade Nutella
. Whatever you have around will do. There's no sugar in this recipe other than what's in the Nutella, so if you use something other than Nutella, you might have to add some honey or sugar. Just add it to taste! And if you're not in the mood to make this slightly funky (I mean, come on, despite its deliciousness, it has avocados in it…) recipe, try this one:
chocolate Nutella fudge
. I've made it several times and it's SO easy and delicious. And very Nutella-y! The big difference in the two recipes, at least for me, is that I don't feel bad after having eaten several pieces of the healthy version. And for someone with a portion control problem, that's a huge plus! If you make this, please don't expect it to taste like staight-up, sugar-filled Nutella fudge. It tastes like healthier chocolate fudgy candy (but awesome nonetheless!) So what's your favorite recipe with Nutella? Normally I don't make things with Nutella because Mr. Texanerin usually prefers eating it with a spoon from the jar, but I'm open to suggestions!
❀
Healthier Nutella Fudge
Prep Time:
Cook Time:
Ready in:
Yield:

12 - 16 pieces
Ingredients
3 tablespoons (42 grams) coconut oil
1/4 cup (70 grams) Nutella
1/4 cup (20 grams) Dutch-process cocoa powder
1/4 cup (65 grams) avocado flesh
Directions
Melt the coconut oil in a microwave safe bowl. Stir in the Nutella and cocoa powder until well combined.
With an immersion blender, add in the avocado flesh. You can also do everything in a food processor. I haven't tried with just a hand mixer and I'm afraid that it won't puree the avocado enough.
Pour into little candy liners, a candy mold, or a parchment or wax paper lined baking pan. Let firm for at least an hour in the fridge before serving. Store in the fridge.
Mine has already been sitting there for two weeks and is fine but I recommend no longer than one week to be on the safe side.