These S'mores Cookies Sandwiches are made healthier with all whole wheat flour, less sugar and fat and homemade marshmallows. For the full recipe, check out my post on She's Becoming Doughmesstic but be sure to check out the giveaway below before you leave!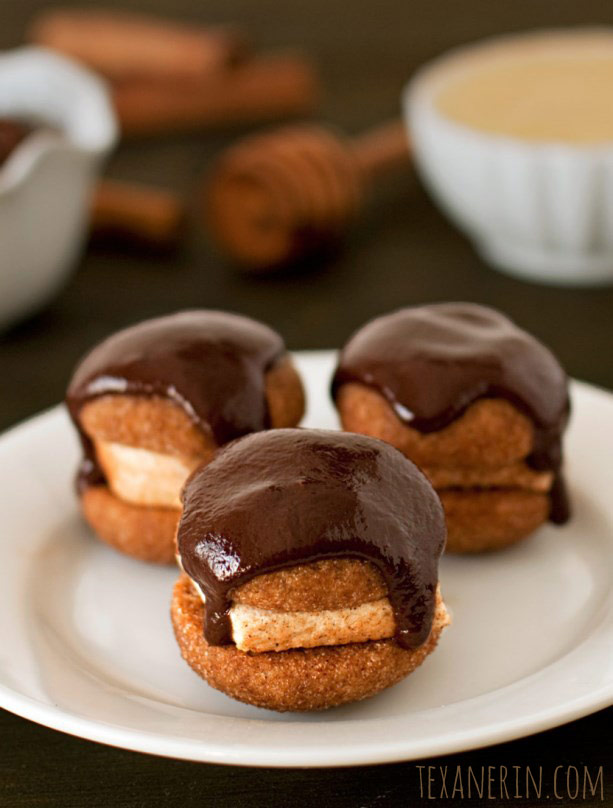 If you've never been a fan of s'mores, it's because of the marshmallows, right? I just feel odd eating store bought marshmallows. They seem so weird and I don't even want to think about all the unhealthy artificial ingredients. Using homemade marshmallows makes a world of difference! So whip up a batch of my
healthier homemade marshmallows
first and then make these cookie sandwiches. Which happen to be the most awesome cookie sandwiches ever. The graham cookie is
100% whole grain
and rolled in cinnamon sugar. Then you add a slice of homemade marshmallow between two cookies, and pour on some chocolate. And another bonus with this recipe is that you don't need graham crackers! I do love graham crackers but I didn't bring any with me from the US and we don't have anything similar over here in Germany. If I need something for a crust, I could use digestives (worst name for a cookie ever, right?) but it's not the same. Anyone have a really great recipe for graham crackers?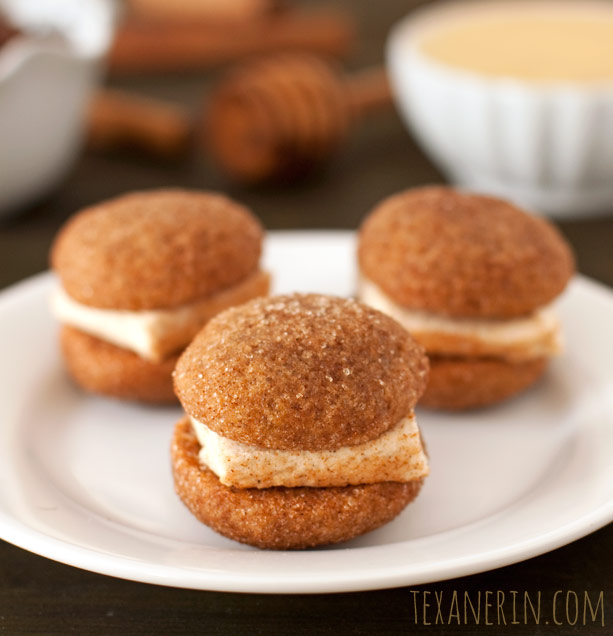 I'm doing a guest post for Susan, the author of
The S'mores Cookbook
today. I got to meet her while I was in Austin last month for BlogHerFood '13 and I'm so excited to have one of my recipes on her page! So head on over to Doughmesstic for my
Healthier S'mores Cookie Sandwiches
. :) But before you go check out my recipe, I have to say: I was lucky enough to get a copy of Susan's book and it's gorgeous. There's a picture for every single recipe, which I
really
love and the s'mores inspired recipes themselves sound delicious. There are cookies, cakes, pies, drinks and loads of other creative recipes I would have never thought of in a million years. I haven't had a chance to make any yet but I will most definitely be doing that soon! S'mores treats aren't exactly the most healthy but you know what?
You can totally make simple changes to the recipes if you want them to be a little more healthy.
Use all white whole wheat flour, a little less sugar, homemade marshmallows. It's simple! Or you can do what I'm doing and save these yummy recipes for a special occasion.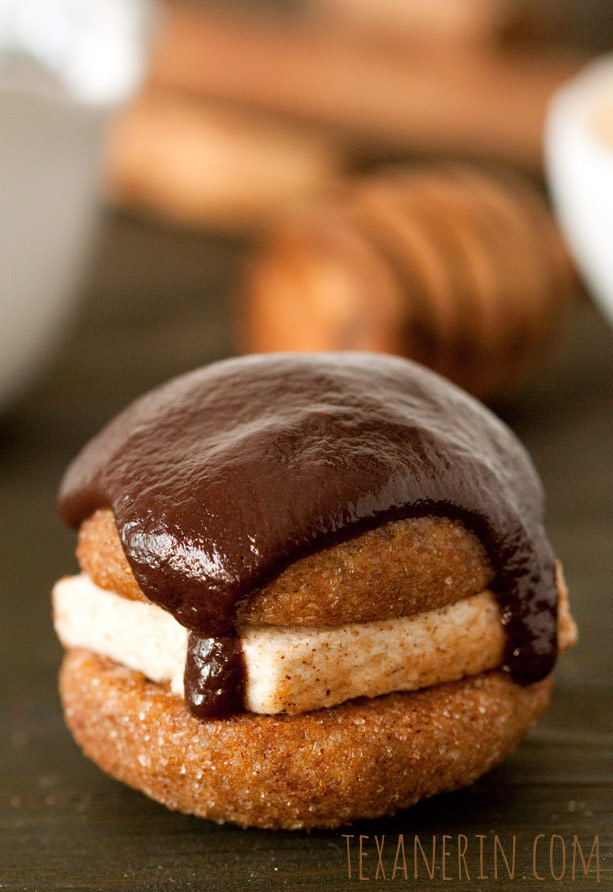 Susan's given me an extra copy to give away to you so use the Rafflecopter below to enter! If you already do any of the below entries, they count as well. All you have to do is leave a comment on this post to enter and the rest of the entries are optional! Make sure you use the Rafflecopter to confirm that you've left a comment. US only (sorry but it's due to shipping / customs issues).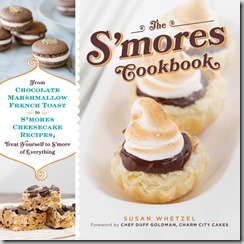 a Rafflecopter giveaway
As an Amazon Associate, I earn from qualifying purchases. For more info, see my disclosure.