These herb and garlic roasted potatoes are so to throw together and can easily be adapted to suit your taste! Naturally gluten-free and vegan.
This post is sponsored by alli®. All thoughts and opinions are my own.
I've mentioned this before, but I'm not a huge fan of vegetables. I eat a wide variety of veggies, but it's a huge chore. Potatoes, though? I go wild on them. Like these herb and garlic roasted potatoes, which seriously only take 5 minutes to put together.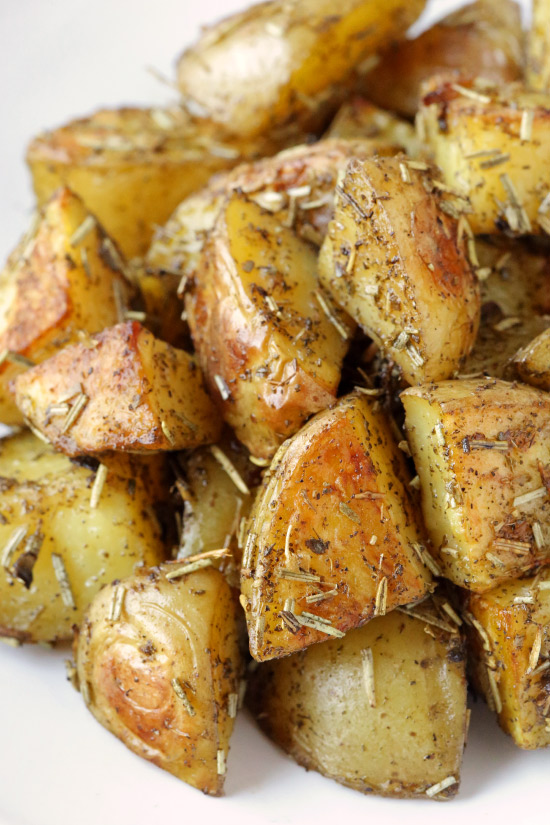 You cut up potatoes into 3/4" chunks (a little bigger or smaller won't hurt). No need to peel them!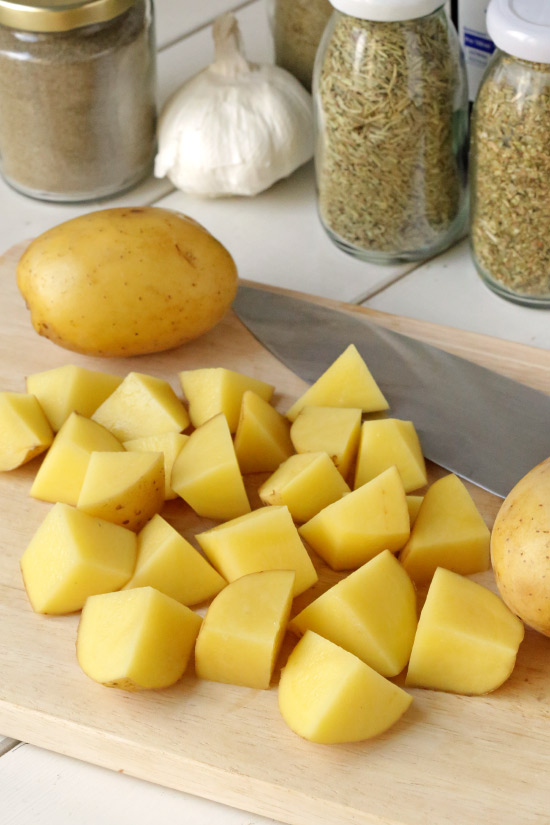 Then you add olive oil, the herbs and seasonings – ground thyme, oregano, rosemary, pepper and chopped garlic. I also added some salt because I love my potatoes salty (but note that the salt is not included in the nutritional analysis found below the recipe!)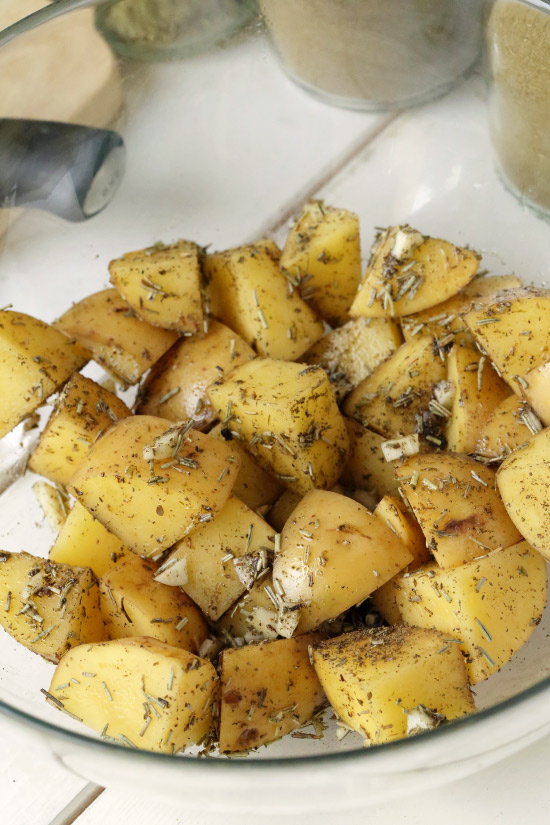 Place them in a baking dish and then cover with foil. I like to space mine apart so that they brown nicely.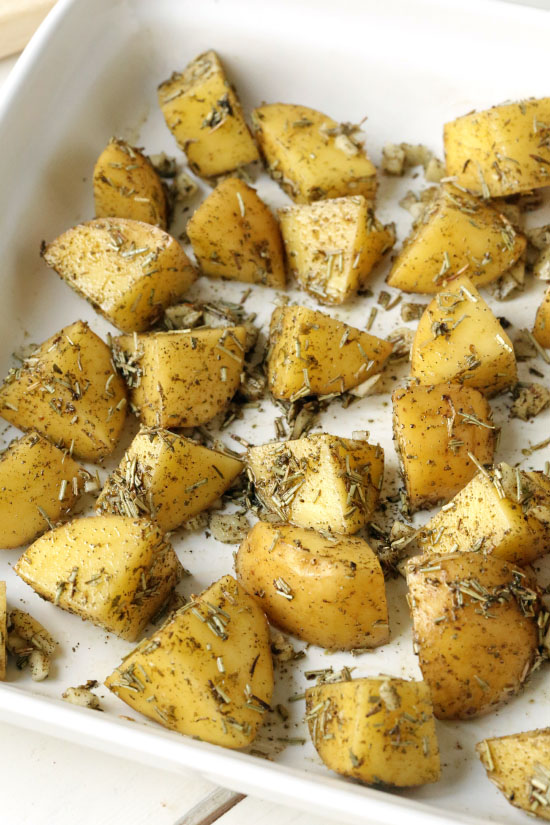 When making roasted potatoes, I usually stir them once or twice or flip them if making wedges. These I just put in the oven for an hour and they came out wonderfully browned and crisp! You don't have to remove the foil, put them under the broiler or anything like that.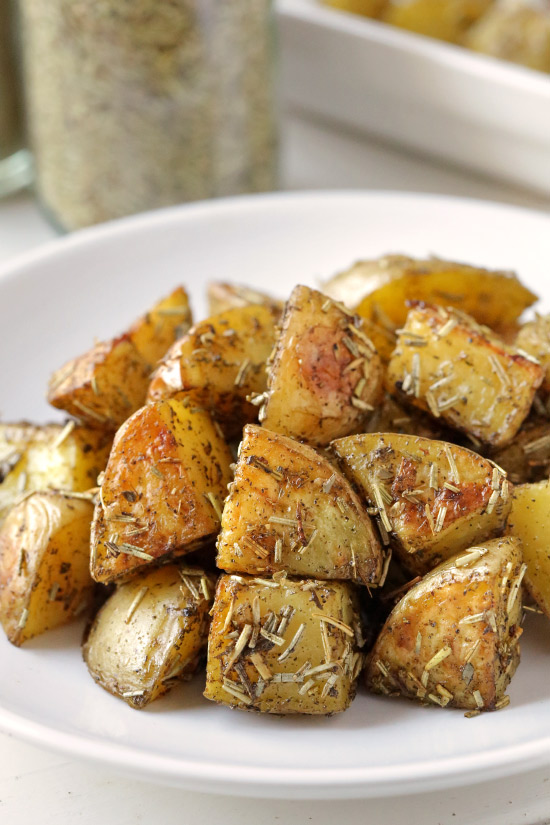 If you're not following any kind of special diet, I recommend doubling this recipe for 3 people. So basically, a cup of diced potatoes per person.
It's a great base recipe. If you don't like the herbs, you can switch them out with whatever you do like. Want them to have more of a kick? Add some paprika or chili powder! Just keep the ratio of olive oil to potatoes the same and you should be fine.
Want something a little more rich? Try these potatoes au gratin!
❀
Garlic and Herb Roasted Potatoes
Prep Time:
Cook Time:
Ready in:
Yield:

2-4
Ingredients
1 1/2 cups potatoes, diced (about 250 grams potatoes)
1 tablespoon extra-virgin olive oil
1 tablespoon garlic, chopped
1 teaspoon dried rosemary
1 teaspoon dried oregano
1/2 teaspoon ground thyme
1/8 teaspoon ground black pepper
salt, to taste (not included in nutritional analysis)
Directions
Preheat the oven to 375 °F (190 °C).
Scrub the potatoes and cut them into 3/4" chunks.
In a medium bowl, toss the potatoes with the remaining ingredients.
Place in a baking pan, leaving room between each potato chunk, and cover with foil.
Roast until potatoes are very tender, about 1 hour. Serve hot.
Nutrition facts are estimates only. Nutritional analysis (based on the above recipe being four servings):
Calories: 79.3
Protein: 1.4 g
Carbohydrates: 11.2 g
Sugars: .5 g
Fat: 3.54 g
Saturated Fat: .5 g
Fiber: 1.7 g
Sodium: 4.1 (this is excluding any added salt)
For more healthy recipes, check out alli®.