Before you start reading, just go ahead and make this amazing hot cocoa. It'll put you in the mood and it takes 5 minutes.
This is hands down the best hot chocolate I've ever had. Make it exactly as written (although I leave out the espresso powder just because I don't drink coffee). It'll be really, really rich. After a few sips, you'll think, "Oh no! I have to preserve this forever!" and then you'll constantly water it down with milk. It's fantastic.
I also love it because it uses evaporated milk. I'm constantly throwing away almost entire packages of the stuff. I will never ever throw away evaporated milk again thanks to this recipe. Not only that, but we don't have chocolate chips here. I buy bars of chocolate, chop them into chunks, and then a lot of it ends up too small to use in my cookies. I normally set it aside for ganache, but I rarely make ganache, meaning I have loads of little chocolate sprinklings left. Not any longer!
These taste way better than normal Rice Krispie treats and they don't have any funky HFCS. Come on! It's peanut butter and chocolate. They're my absolute favorite candy. And it's super super easy so you have to make these. Your life will be infinitely better.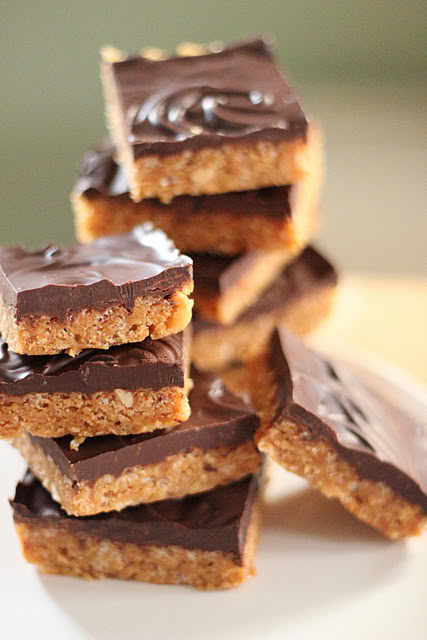 from
Because I can't get enough of peanut butter and chocolate, I also made these. Just as quick and easy as the above recipe. We loved these! And you have to have truffles during the holidays. You just have to.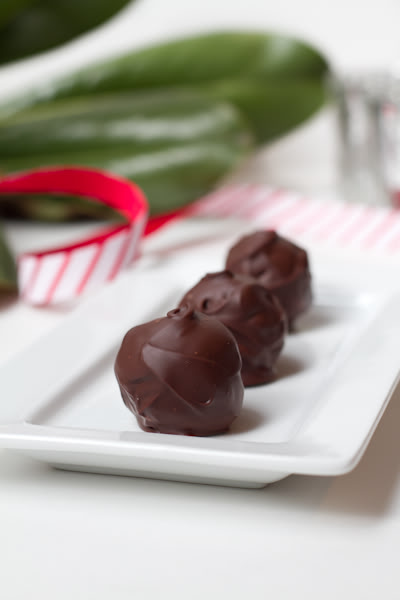 Peanut Butter Truffles
from
Chocolate & Carrots
You know how when you make stuff with alcohol, it usually just has a subtle hint of alcohol? Not this fudge. The Bailey's intensity is just perfect. This fudge doesn't use any candy thermometers or fancy equipment. You simply warm up the ingredients. That's it!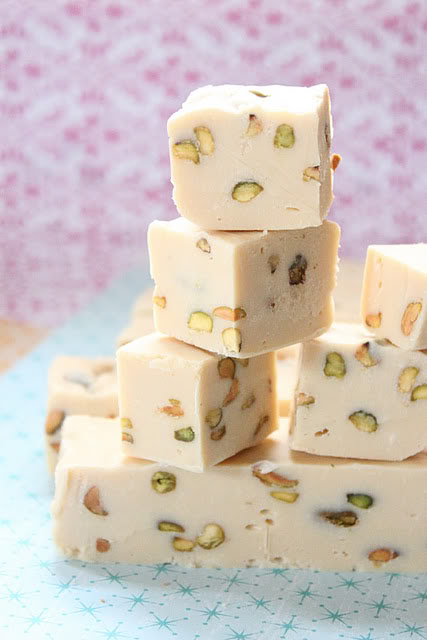 Irish Cream and Pistachio Fudge
from
EatGood4Life
I haven't made this one yet but it's on my list! You need sugar, water, and the orange peel you'd just throw away anyway.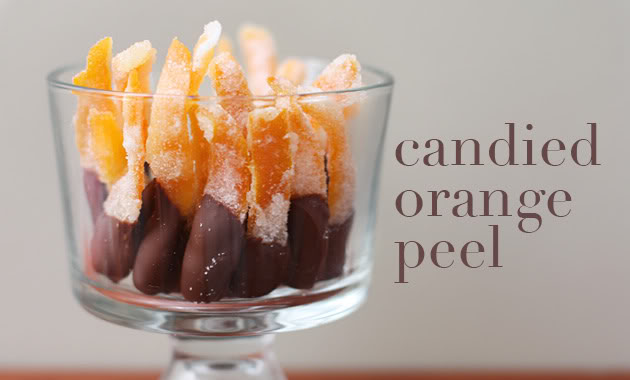 Candied Orange Peel
from
Sophistimom
I made this last night! I took some to work and made people try it because I don't really know what eggnog is supposed to taste like. It was well enjoyed. :)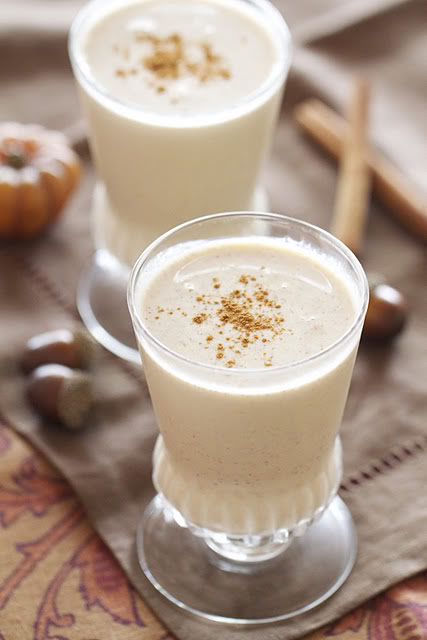 Egg Nog
from
Epicurean Mom
With my leftover eggnog, I'm going to make this cake. You prepare it the night before and then pop it in the oven in the morning. It sounds and looks amazing!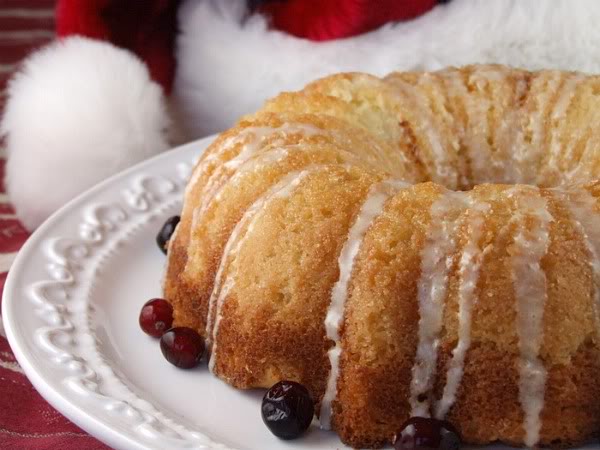 Overnight Eggnog Coffeecake with Eggnog Glaze
from
RecipeGirl
This is pulla. Pulla is Finnish sweet bread and this version has cinnamon, butter and sugar. I also haven't made this yet, but it's on the list. And if you haven't checked out this blog, you need to. Right away. The pictures (and everything else) are amazing.
Here we have some cookies. But they're special cookies. And I just realized that they're the only cookies on my list which is kind of crazy. But these cookies have no added sugar. None. Not even honey! I've made the cranberry orange version and they're fantastic! I kind of cheated and added white chocolate.
These blondies are pretty neat. They have butterscotch AND white chocolate. And they're quite gooey which I'm a huge fan of! We absolutely loved them.
from
Mr. Texanerin actually requested that we split these. And he really never does that. I only made half so we only got three each. It was sad, but I take comfort in knowing that I'm making these again soon.


All of the pictures were taken from the posts linked to above. Please visit all their lovely pages for the recipes and other awesome goodies that will enrich your life. :)