I contribute to a few different sites and instead of making a new post over here for each post and annoying you all, I thought I'd just do a roundup of all those posts every 4 or 6 weeks. I hope that's okay with you all! :)
First off I have these super easy and yummy rosemary garlic roasted potatoes that I posted on Good Life Eats. I'm a potato addict. And roasted potatoes?! I could live off of those. Especially when there's rosemary and garlic involved!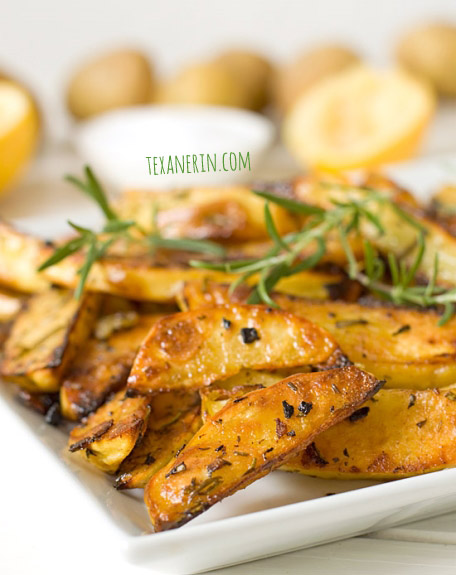 And some fun news! I'm now the gluten-free contributor at Food Fanatic! Over there, I only post gluten-free recipes. Mostly sweets, but also some savory goodies, like this gluten-free pizza!
And like over here, most of the recipes are also grain-free. But I am experimenting more over on Food Fanatic! You know how I usually stick to nut flours, coconut flour and oats over here for gluten-free baking? I thought I'd give some of the other gluten-free flours a try, like in this pizza. And it turned out amazing! Totally like a pan pizza you'd get in a pizzeria.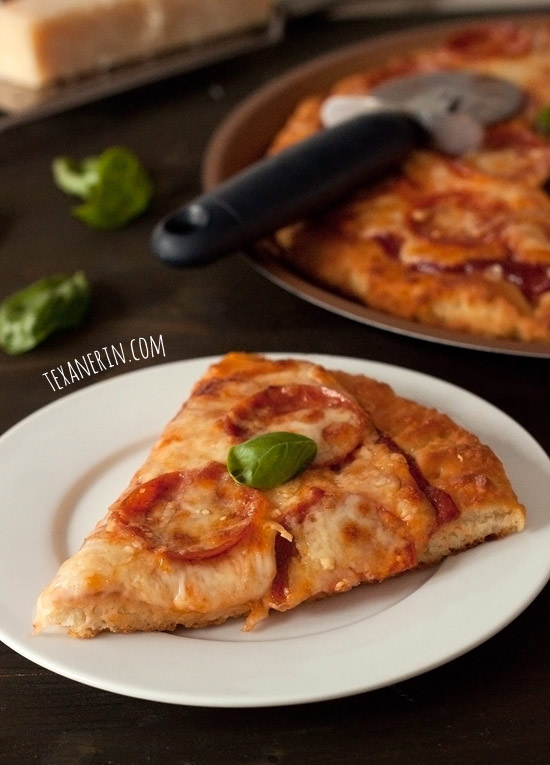 These grain-free lemon coconut balls only have a few ingredients and take less than 5 minutes to put together! It'd be a great recipe to get the kids involved in.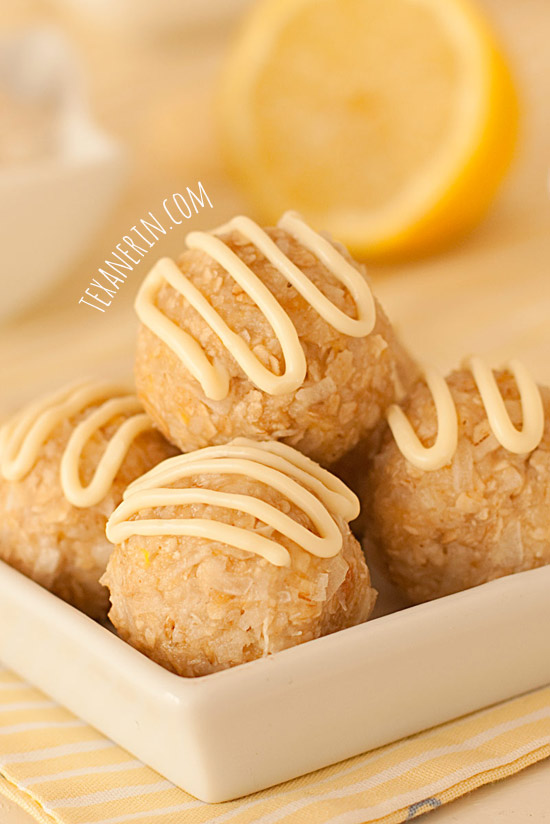 Then I made this gluten-free granola. It's got apples in it, too! Cinnamon apple granola. Yum!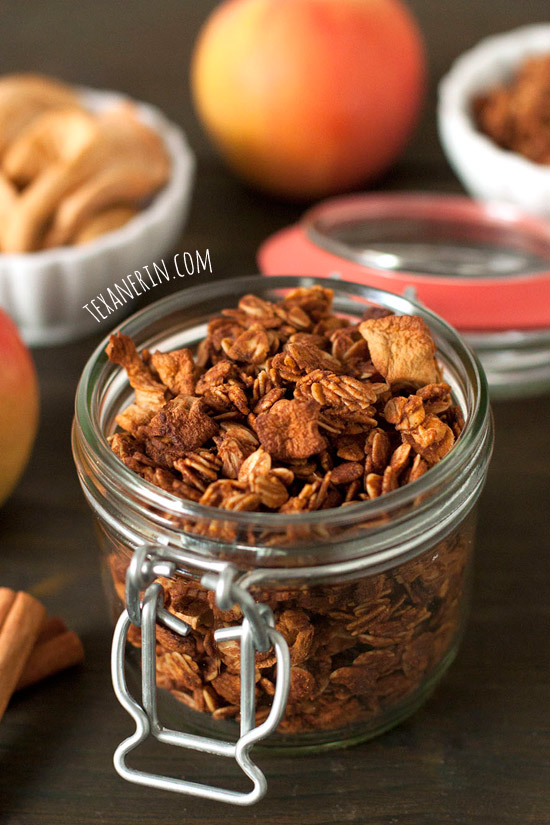 These gluten-free apple pie bars are also pretty amazing. According to Mr. Texanerin, they're one of the best goodies I've ever made! I don't know if I would go that far. But maybe if there were caramel or dulce de leche in there? ;)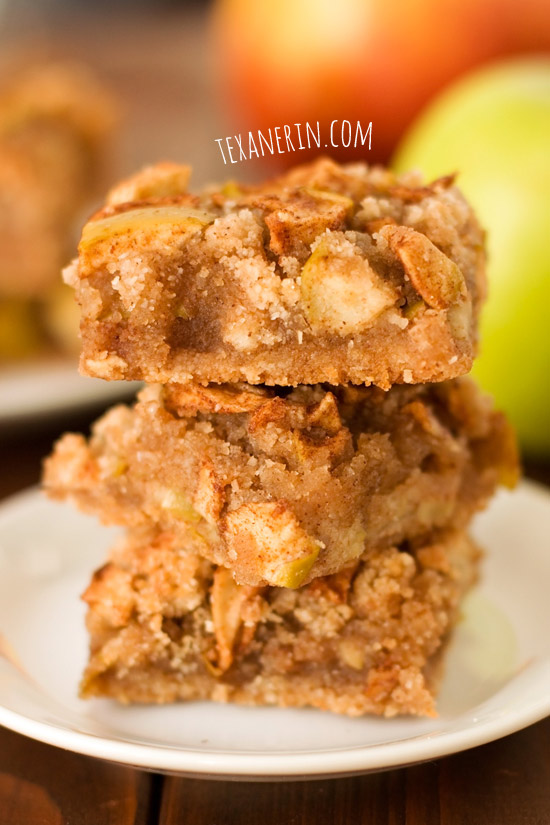 I also have a few posts up over at Peanut Butter & Co. I tried their peanut butter while in the US this summer and brought back a ton with me. Have you tried their Mighty Maple peanut butter?! Oh my gosh. Best stuff ever.
This apple peanut butter grilled sandwich is honestly one of the best things I've ever eaten. Lightly sauteed apples with peanut butter… in grilled cheese sandwich format! It might sound odd, but melty peanut butter and apples is just mindblowingly awesome. Really!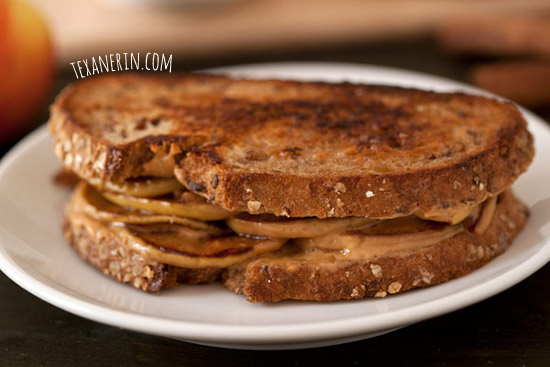 And I've mentioned these gluten-free peanut butter cheese cracker sandwiches before but they're worth mentioning again. SO good! I've made lots of whole wheat cheese crackers before and honestly… these are just as good!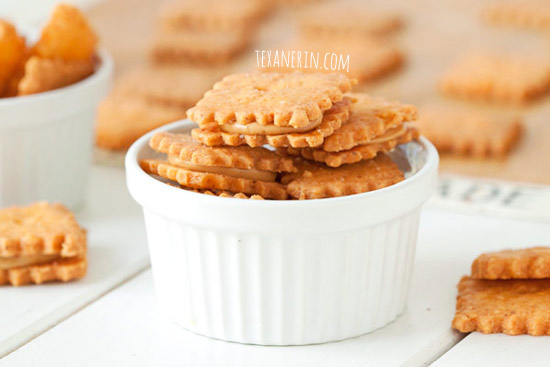 That's it for now! Does anyone have a better, more clever title? "My Other Recipes from Around the Web" is pretty lame. And I know it. I'm just not clever with the title thing! ;)
As an Amazon Associate, I earn from qualifying purchases. For more info, see my disclosure.