These scalloped Parmesan potatoes are much lighter and healthier than traditional recipes! This post is sponsored by alli®. All thoughts and opinions are my own.
The scalloped potato recipe I usually use calls for 1 1/2 cups of cheese. You make a cheesy sauce and then pour it over the potatoes so that the potatoes are enveloped in cheese. Sounds great, right? It is if you have self-control. And if you don't eat a fourth of the sauce before you even pour it over the potatoes because it's just so good. So I save that recipe for special occasions like Easter and Christmas or pretty much whenever we have ham.
I was happy to come across this healthier alternative. There's just a small amount of cheese and because you pour the milk and seasoning mixture over the potatoes, all the cheese stays on top and forms a light cheesy crust.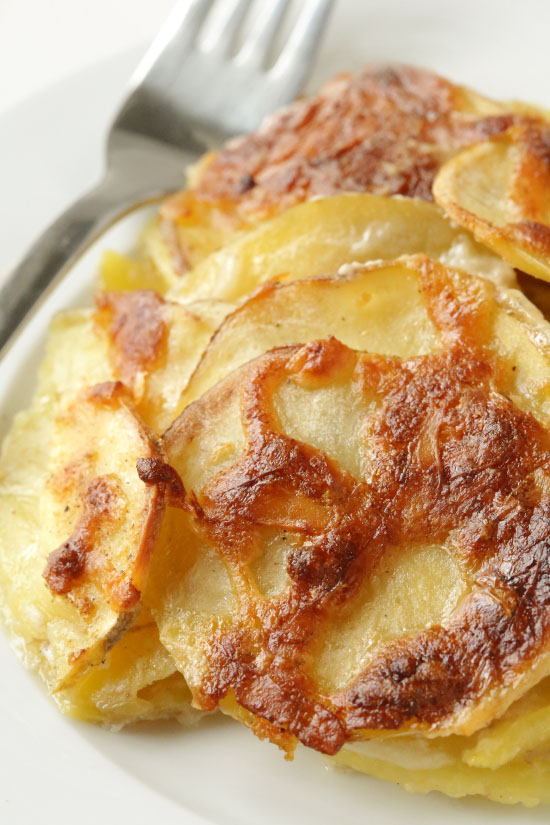 To make the these scalloped potatoes, all you do is wash the potatoes and cut them about 1/8" thick. I love using my mandolin for this!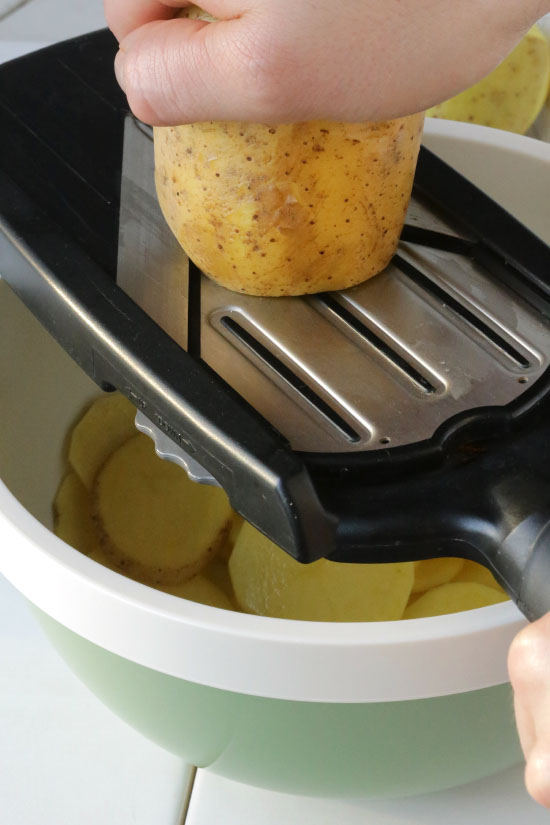 Then you place them in a greased dish. Mine was about 9"x13" but anything with about the same area will work. You don't need to fuss with trying to make a perfectly even level. The potatoes cook down in the oven.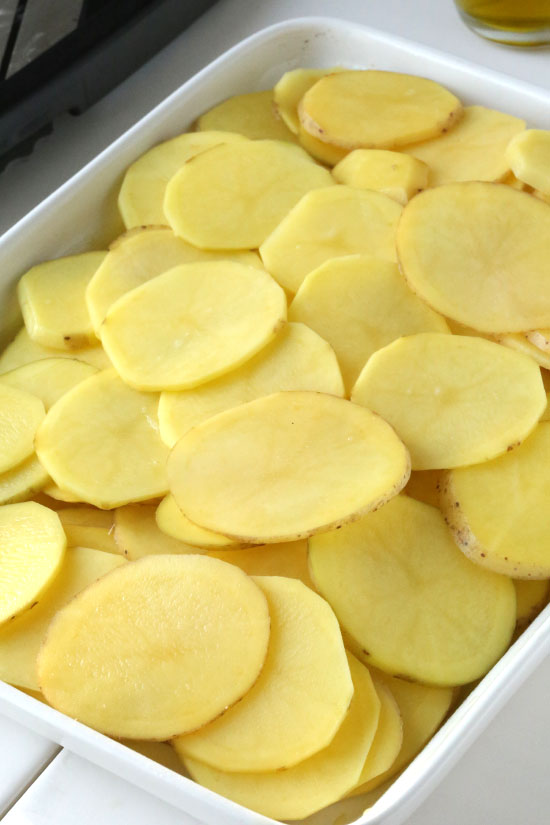 Mix together all the remaining ingredients and pour over the potatoes.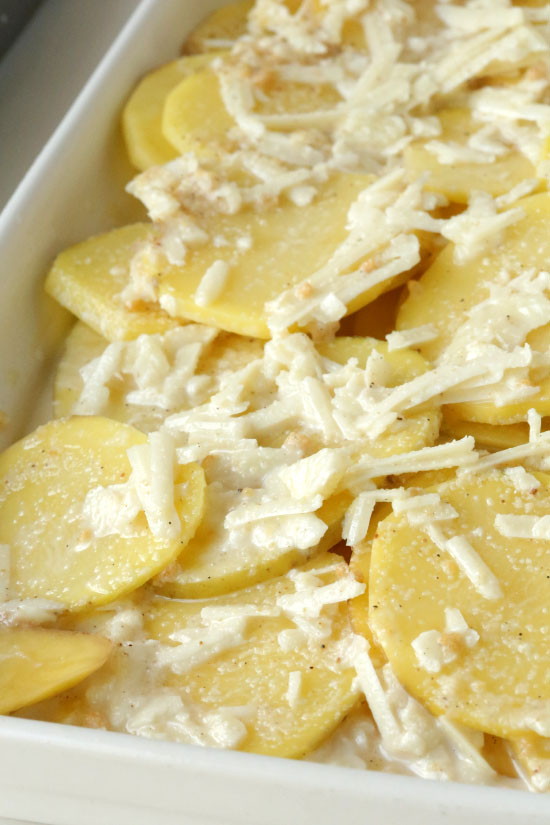 Bake for 50-60 minutes. That's it! If the topping gets too dark for your liking, cover the potatoes with some foil.
Enjoy! :)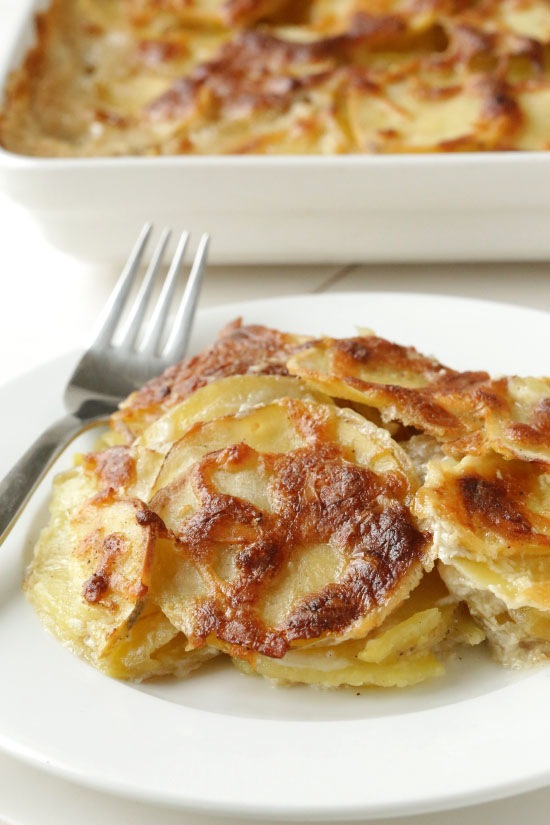 ❀
Scalloped Parmesan Potatoes
Prep Time:
Cook Time:
Ready in:
Yield:

6 servings
Ingredients
6 medium potatoes (900 grams)
1 1/2 cups milk
2 teaspoons onion powder
1/3 cup Parmesan cheese
1 tablespoon cornstarch
1 teaspoon garlic powder
1/8 teaspoon ground nutmeg
1/8 teaspoon ground pepper
salt, to taste, optional (I used 1/2 teaspoon)
Directions
Preheat the oven to 350 °F and grease a large oven-safe dish (I used a 9"x13").
Wash the potatoes and slice them to about 1/8". Use a mandolin if you have one.
Arrange the potatoes in the greased dish.
Mix the remaining ingredients in a medium bowl and pour over the potatoes.
Bake uncovered until potatoes are tender, about 50-60 minutes. If you find the top to be browning
too quickly, cover with foil. Serve hot.
For more healthy recipes, check out alli®.
Nutrition facts are estimates only. Nutritional analysis (based on the above recipe being six servings):
Calories: 159
Protein: 6.9 g
Carbohydrates: 31.4 g
Sugars: 4.1 g
Fat: 1.4 g
Saturated Fat: .8 g
Fiber: 2.2 g
Sodium: 94.6 mg (this is excluding any added salt)