Mr. Texanerin has been working very hard behind the scenes. If you don't realize what he's done, this is what my page looked like a few hours ago: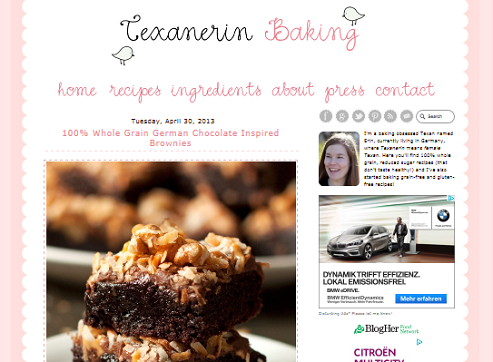 But it's not just a redesign! You can find recipes so much easier now. If you go to the recipe index, you have a visual index of categories like cake, fall recipes, and vegan as well as the most important ingredients like chocolate, pumpkin and peanut butter.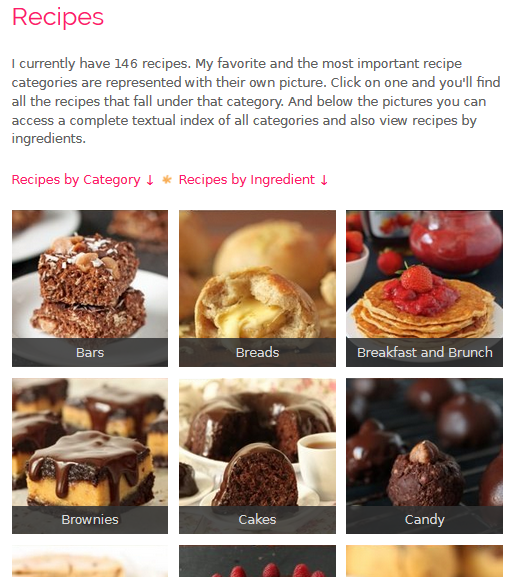 And since so many of you have told me that you're mainly interested in my gluten-free recipes, there's a label just for that. I also added a label called naturally GF. I know that some blogs label everything as GF if it doesn't contain any gluten, but do potatoes, smoothies and ice cream recipes really need that label? For me, if I'm looking for gluten-free recipes, I want to see recipes that were developed in a special way to be gluten free and not just stuff that happens to be gluten-free.
Below the visual index, you'll find the complete index by recipe category. Further down, you can also browse recipes by ingredient, which is really nice if you don't know how to use up that bucket of expiring Greek yogurt that was on sale.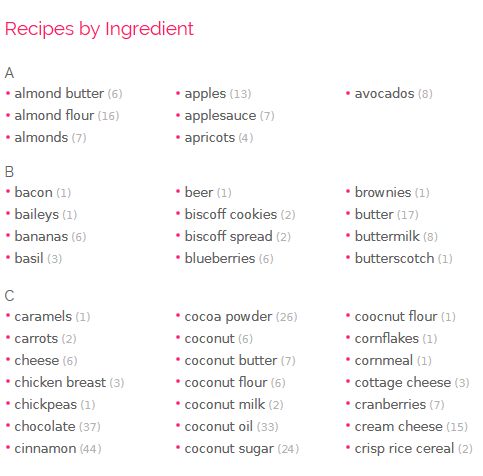 It's now also easier to comment. With just your name and email address (which isn't displayed), you can leave a comment. So you no longer have an excuse to not leave a comment. ;)
And because it's now way easier for me to reply to your comments, I can go back to replying to them. It was just a huge pain in the butt with Blogger! And if you select the checkbox that says Notify me of replies to my comment via e-mail, you'll get an email when I or someone else replies to your comment. Woohoo!
You can also now rate the recipes. But you get to select hearts instead of boring stars. That was totally Mr. T's idea. He was very proud of himself. :D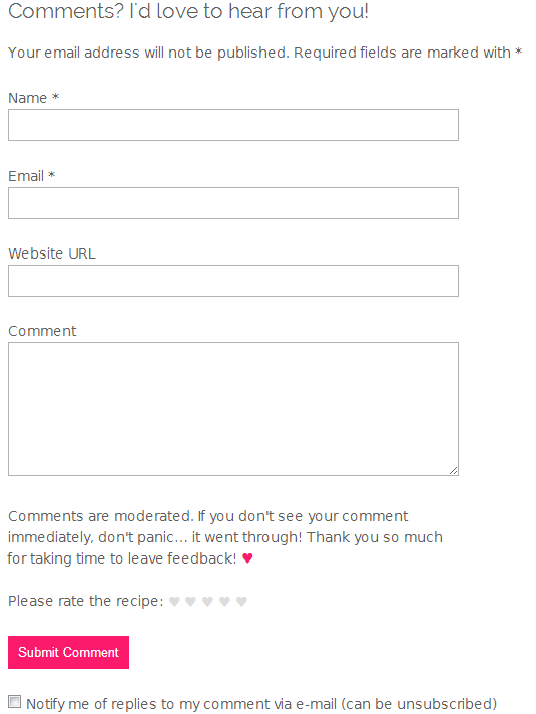 The About section now has more than a few sentences about me. And it was a great excuse to post some pictures of baby animals.
The Ingredients section has been totally redone and you can find out where to get some of the more unusual ingredients I use and explanations about flours. And if you live in Germany, you definitely need to go check it out.
And finally, if your puppy is ever walking across the keyboard, or maybe he's looking for something and he's just not that good of a typer, an entertaining animal friend will be there to help console him. See for yourself!
Some of the recipes aren't in their pretty recipe boxes quite yet. I should get that finished in a few days but I couldn't wait any longer to share my new look!
If you see anything that's not working or that looks wrong, please leave a comment to let me know. We don't actually know what we're doing with this web design thing. Thank you. :)
And if you see a lot of my posts all at once in your newsfeed or by email – sorry for the inconvenience! It should just happen this one time (it was because of the switchover).