Soft and brownie-like, these chocolate mint sandwich cookies are sure to be a hit at any Christmas party!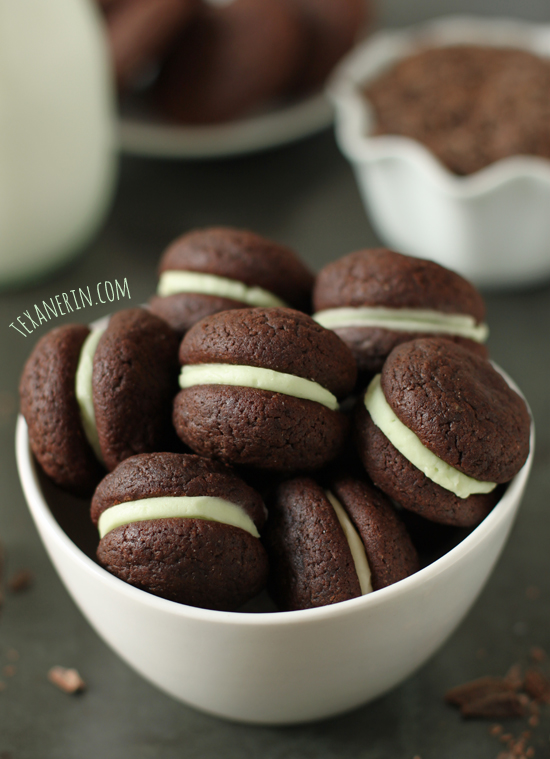 I seem to be a little obsessed with sandwich cookies as this is the third sandwich cookie recipe in a row I've posted! First we had grain-free chewy ginger sandwich cookies with lemon and then the baci di dama.
These soft chocolate mint sandwich cookies are by far the least healthy of all three. We all have to splurge every now and then, right? ;) The other two sandwich cookie recipes are gluten-free so I went with 100% whole grain this time with a mint buttercream filling. It turns out buttercream isn't my thing at all so next time, I'll make these cookies plain! They'd also be great with just some plain chocolate sandwiched between the two cookies. Or with some added chocolate chips to the batter.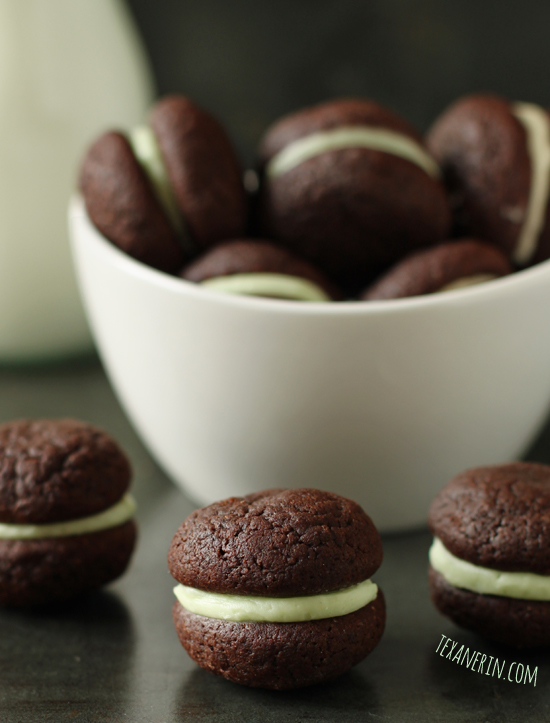 What I love about these cookies is how brownie-like they are! The secret seems to be adding melted chocolate to the batter. I had always avoided making those types of cookies in the past just because I figured the cookies didn't need any more added sugar. So I just took away all the unrefined or granulated sugar in these and only used some brown sugar (you could also use coconut sugar!)
To check out my recipe, hop on over to In Katrina's Kitchen: Soft Chocolate Mint Sandwich Cookies. There you'll find oodles of amazing holiday cookie recipes! And as part of Katrina's I'll Bring the Cookies annual event, Oxo has sponsored a great giveaway, which you can enter below.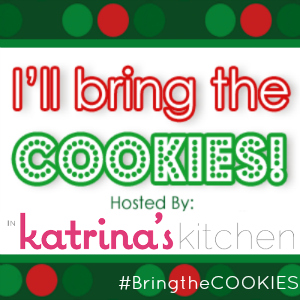 I have another recipe or two coming before Christmas, with one hopefully being from Mr. T, but until then, here are my personal favorite Christmas recipes: