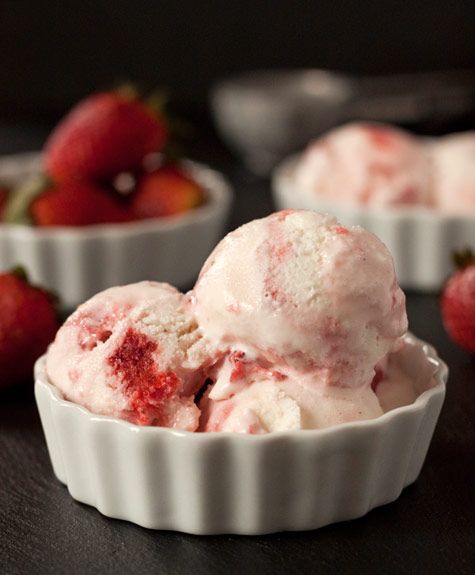 I made it! After sitting next to an incredibly stinky man for 9 hours and lifting 100 pounds of chocolate and beer up and down the stairs of NYC train stations… I'm here. I'm really shocked by the lack of elevators. Score 1 for German public transportation!
So. We have some yogurt today! I prepared this thinking, "Oh yeah… it'll be hot in June! People won't want to bake then." I'm in New Jersey and it's not even that warm here. But I'm okay with that! Today Miryam and I are going into New York City to visit some bakeries and I don't think I'd handle warm weather that well.
I've made frozen yogurt before but this time I added some cream. Just to you know, de-healthify it a little. ;) I wanted it to be creamier and it was, but you can absolutely use more Greek yogurt instead of cream. As far as preparing the yogurt, it's pretty simple. There's no cooking or even any heating involved. Just mix everything together and put it in the ice cream maker!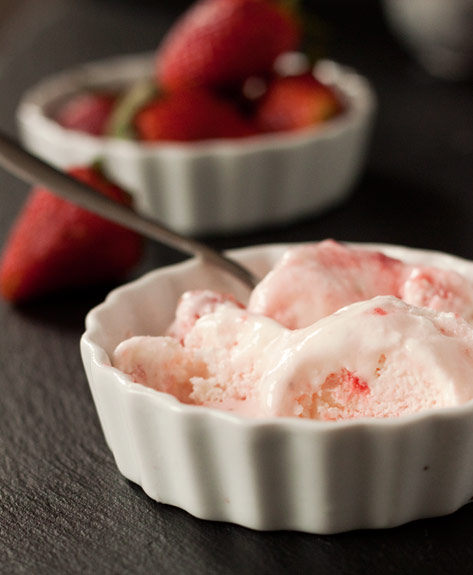 For the recipe, head on over to Good Life Eats – Strawberry Swirl Frozen Yogurt.
I took your bakery suggestions and have them all on my list! Hopefully I'll get to most of them and can maybe even make a post about it.
Tomorrow I'm headed to Austin for BlogHer Food '13. I'm going to get to meet people whose blogs I've followed for years and am super excited about it. I'll be there until Sunday night and then going on visit my parents in Dallas. And on Monday, I'll be bringing you a post from Miryam so be sure to come back to check it out. :)