Big announcement time!
I'm not pregnant and I'm not moving back to the US (at least not yet) so that can only mean one thing…
I'm writing a book!
The Sweet Side of Ancient Grains will be all about 100% whole grain desserts! This book is different from all the other whole grain books as this one is devoted solely to desserts and every recipe will be 100% whole grain. Exciting, right?! :D And just like on the blog, the recipes will be created in a way so that you can't tell that they're whole grain. All without any processed ingredients! Except maybe chocolate chips and extracts. And a can of sweetened condensed milk so that you can make dulce de leche. I sure hope you can live with that! ;)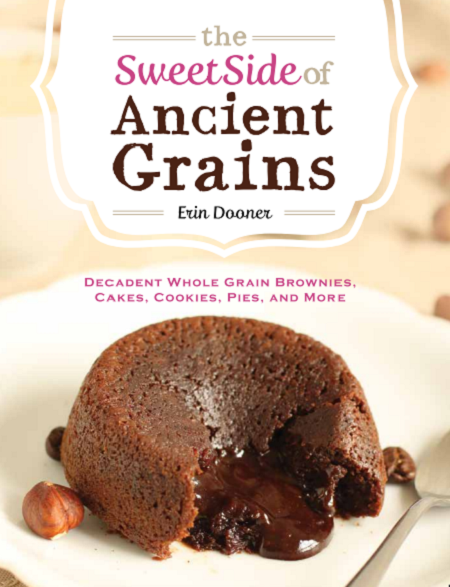 If you recognize that picture, that's because you saw it in my healthier molten lava cakes post. The cover is only the preliminary one and the book will be full of new recipes and pictures!
The ancient grains featured in the book are emmer, spelt, einkorn, quinoa, teff, buckwheat, and barley. If you're not interested in ancient grains or don't have access to them, don't worry! Every recipe with ancient grains will have also been tested with regular whole wheat or white whole wheat flour. So as long as you have a bag of white whole wheat, you'll be able to make every recipe in the book! I'm also avoiding any unusual ingredients. One recipe has almond meal and one has wheat bran, but that's as weird as it gets.
I don't know about you, but I don't like it when cookbooks have some of the recipes without accompanying pictures, so each and every one of the recipes in The Sweet Side of Ancient Grains will have a picture. And because what's a post without some pictures, I'm tossing in a few pictures of recipes you'll find in the book!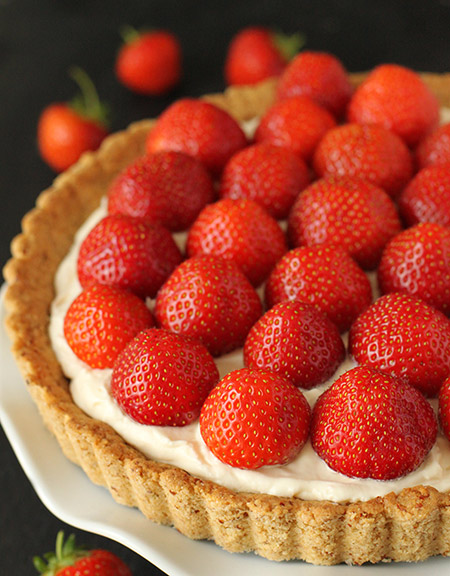 I'm working really hard to include as many variations as possible. I like butter but I know a lot of you prefer coconut oil so I test every recipe with both. I've also been testing different sweeteners! I always list the "regular" sweetener like brown sugar or granulated sugar but whenever possible, I list a natural sweetener (coconut sugar, honey, or maple syrup). And to make the cookbook accessible to everyone around the world, cups and grams are listed for every recipe meaning there's no need to convert any of the recipes!
And of course… I've been playing around with different flours to see which one works best with each recipe. All of this means I've tested each recipe about 5-10 times. It's crazy. So if you've been wondering why I've only been posting once a week for the past few months, now you know. ;)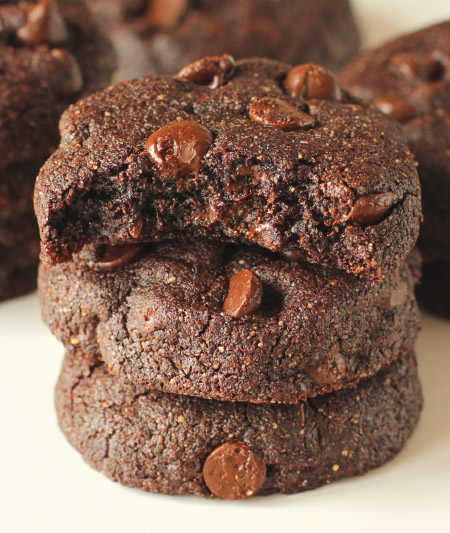 There will be 75 recipes in the 6 chapters of Bars, Blondies and Brownies, Cakes and Cupcakes, Cookies, Pies and Tarts, Crisps, Cobblers and Crumbles and Extras. Almost all of the recipes will be totally new, with a few favorites from the blog thrown in!
The focus of the book isn't on gluten-freerecipes but there will be some of those included, too! There will also be quite a few dairy-free recipes.
I'm still coming up with recipes so anything I've just said could change but I'm really not anticipating any big changes.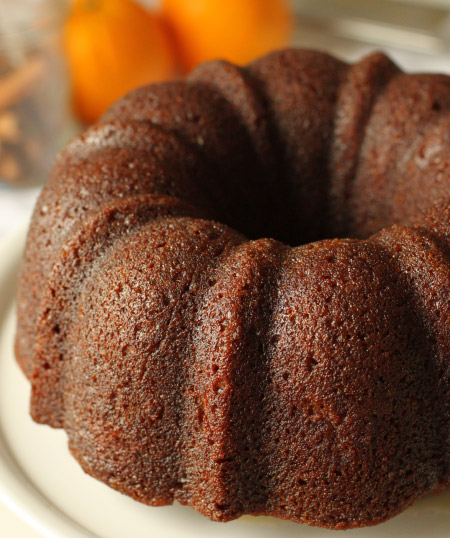 Any recipes you'd like to see in the book?! I still have a few open spots and would love to hear any requests!
The book won't be available until March 2, 2015 but you can already pre-order it. To pre-order, click here!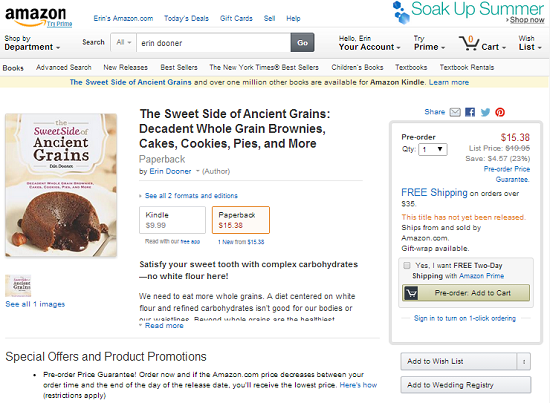 I know it's a long way off but if the price drops between now and when the book is released, Amazon will charge you the lowest rate. So go order now before you forget! ;)
Thanks to everyone for being so patient with me and my lack of posts. I hope to get back to normal in a month or two!
As an Amazon Associate, I earn from qualifying purchases. For more info, see my disclosure.