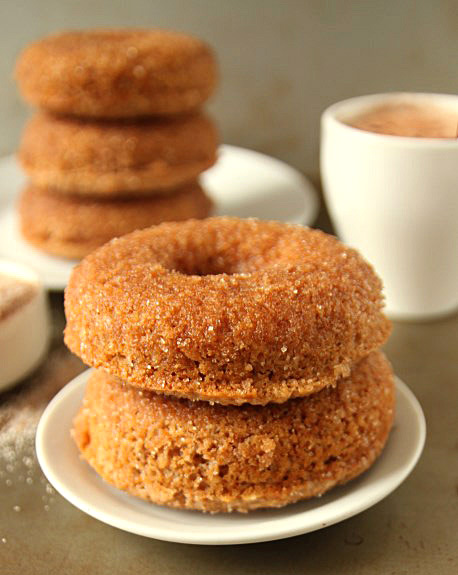 So after the drab brown bread, I'm back with something more exciting: doughnuts! And they're full of cinnamon and sugar. The perfect way to start the morning, am I right?
You know how I make everything 100% whole grain? Well this time I went with 66.6%. It's good enough, right? ;) They're still healthier. After all, the doughnuts have Greek yogurt and we know all that this instantly transforms anything into health food.
They're super quick and easy to make as there's no yeast, no rising time and no kneading. I love my fried doughnuts but they can be quite the pain to make and then two days later, you're 4 pounds heavier. But with these, you only have six!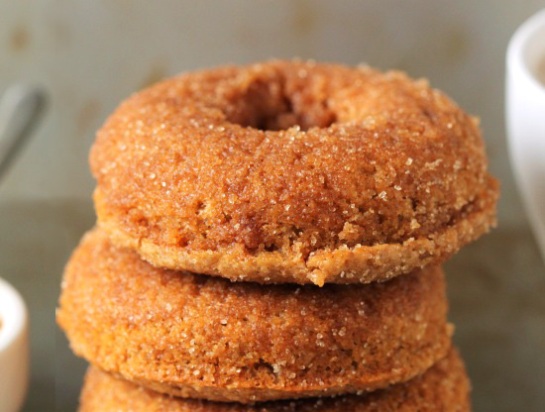 Oh, and you guys, I'm headed to Stockholm tomorrow for a long weekend! I'm going to visit an old friend of mine whom I met the first time I was an exchange student in Sweden. Yup. I was an exchange student in Sweden twice. I kind of love it there. But I'll share more about that when I come back. And when I return, I'll have some Swedish recipes to post.
For the recipe, head on over to Good Life Eats: Whole Wheat Cinnamon Sugar Doughnuts