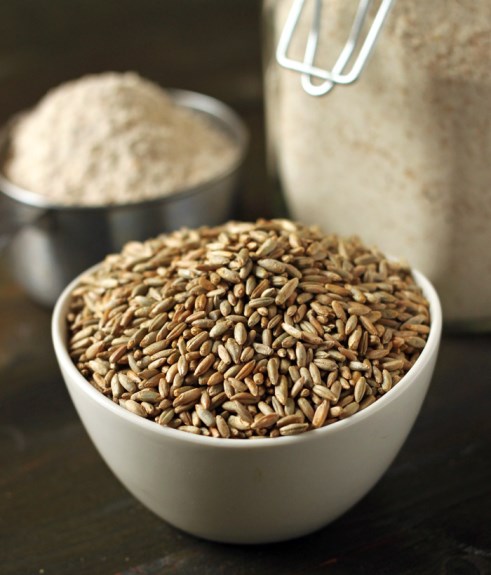 After 1 3/4 years of blogging on this whole grain baking blog (which is now half gluten-free it seems!) I've never posted any tips for how to get started with whole wheat baking. It's kind of ridiculous, right?
Baking with whole wheat flour and other whole grain flours is nothing to be afraid of but it's a little easier with some guidance at the beginning. A few years ago, I would have scoffed at anything made with whole wheat flour. I think the problem was just that all the whole grain goodies that I had tried tasted like cardboard. And they also tasted healthy. I just can't enjoy something if it tastes healthy. But that's the thing – whole grain goodies don't have to (and shouldn't, in my opinion) taste healthy. :)
Mosey on over to Good Life Eats: Tips for Whole Grain Baking to read all about how to start the conversion to whole grains!
I know you're here for the sweets but learning about whole grains is a good thing. So go check it out! I'll be back on Monday with something gooey. And sweet. And chocolatey. I think you'll be happy with it.