Is Dijon mustard vegan? Sometimes! Some brands may contain animal byproducts. Included is a list of vegan-safe brands and where to buy them.
Dijon mustard has a potent flavor that's both sweet and spicy. That unusual taste sometimes comes from an ingredient called verjuice, a highly acidic juice that comes from filtered grapes.
While different ingredients can be used during the filtering process, many commonly used ingredients, such as casein, gelatin, and isinglass, are derived from animals.
Thankfully, this doesn't mean that you always need to avoid Dijon mustard. Any mustard that is made with white wine should be safe. You'll just want to stick to products that you know are safe.
Also note that flavored Dijon mustards are likely not vegan, due to added honey, sugar, or other ingredients.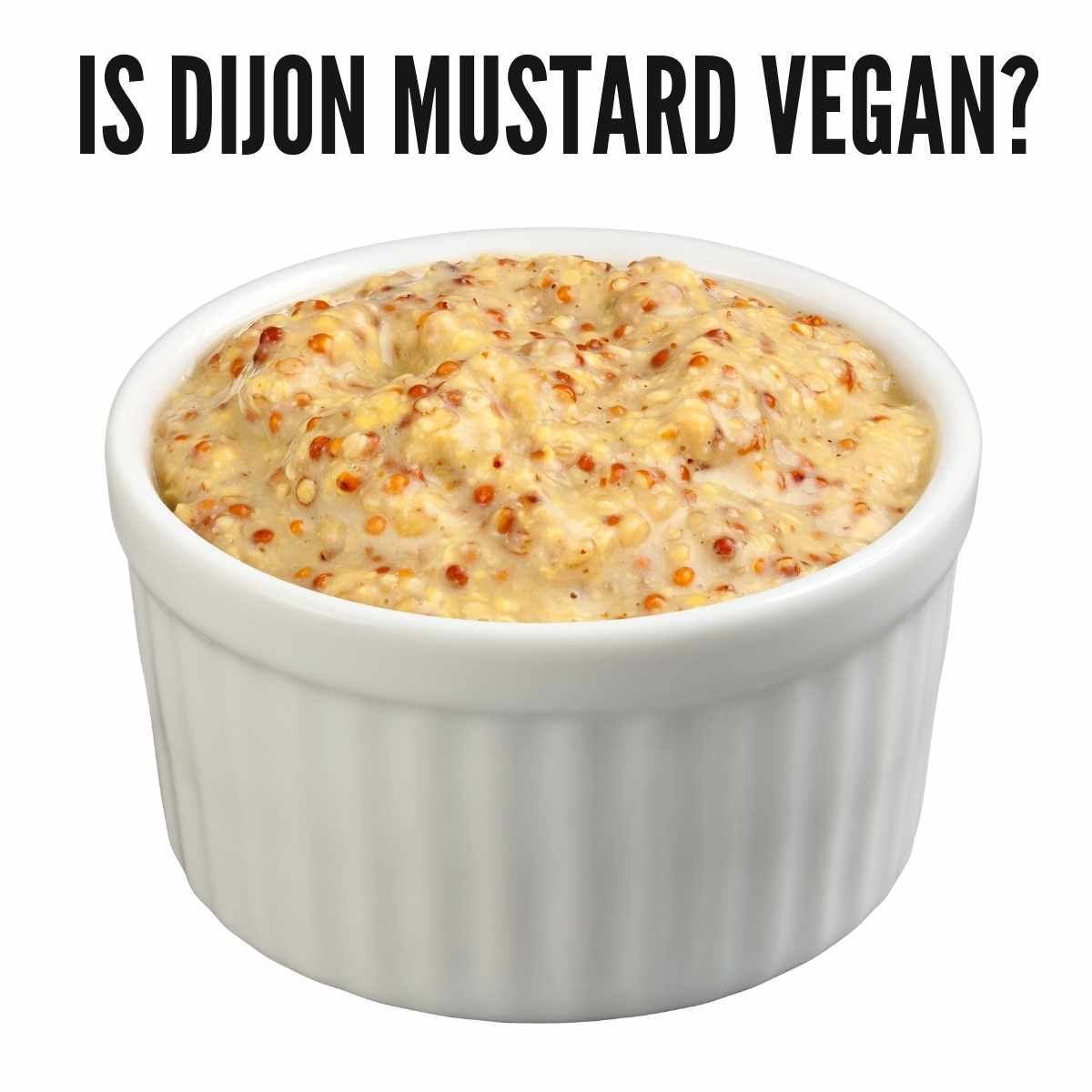 Vegan Dijon mustard brands
Grey Poupon, for example, has confirmed that they use white wine and that it's vegan. Along with all of their other ingredients!
Grey Poupon ingredients
Distilled White Vinegar
Mustard Seed
Water
Salt
White Wine
Citric Acid
Tartaric Acid
Citric Acid
Fruit Pectin
Sugar
Spices
This one you can find pretty much everywhere!
Primal Kitchen Organic Dijon Mustard
This one is the only brand of dijon mustard that I could find that's vegan-certified. While the others don't contain non-vegan ingredients, they haven't gone through the testing needed to get the vegan seal.
Water
Organic Mustard Seeds
Organic Vinegar
Salt
Organic Turmeric
Organic Spices
Online, you can get it on Amazon. In my Texas hometown, you can find their Dijon at Tom Thumb, Sprouts, Market Street, and Whole Foods.
Annie's Organic Dijon Mustard
Distilled White Vinegar
Water
Mustard Seed
Sea Salt
Clove
You can get it on Amazon, and I could find their Dijon locally at Tom Thumb, Sprouts, and Whole Foods.
Noble Made Coarse-Dijon Mustard by The New Primal
Water
Distilled Vinegar
Cracked Mustard Seeds
Salt
Mustard Bran
Citric Acid
Turmeric
Their Dijon is available at Sprouts and Whole Foods in my area. They carry other New Primal products at Kroger and CVS. And, of course, it's on Amazon!
I hope I've answered your question on whether Dijon mustard is vegan or not! If you have any other questions, feel free to leave them below and I'll be happy to answer. :)