This Biscoff pie is like a peanut butter pie but with Biscoff in place of the peanut butter!
Have you tried Biscoff? Over here in Europe, it's called Speculoos or Speculoospasta and it now exists at Trader Joe's in the form of Speculoos cookie butter. I haven't had the chance to try that yet but if it has the same firm texture as regular peanut butter, it should work in this biscoff pie recipe! If it's thin and runny like natural peanut butter (the kind with just nuts and salt), that almost positively won't work.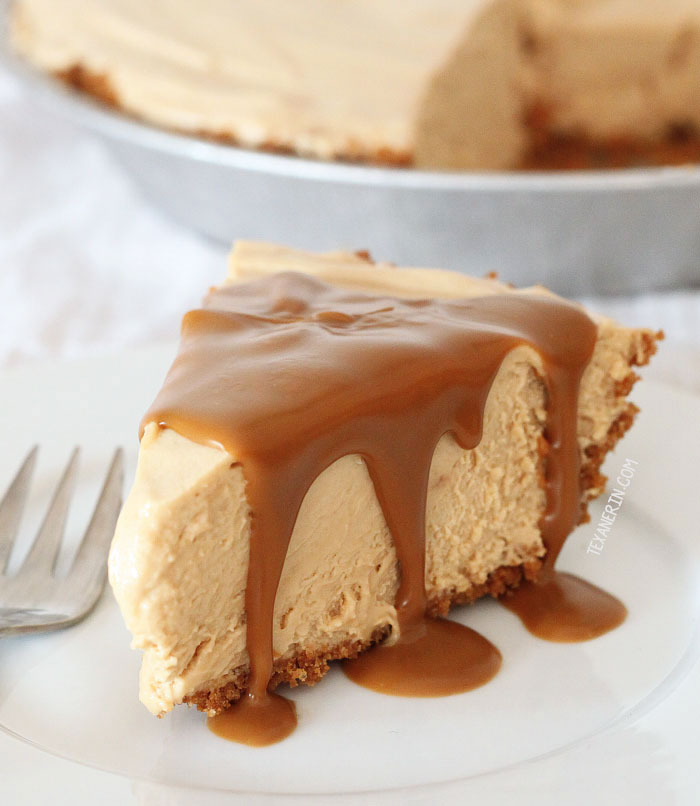 I first had it in Belgium on a recent trip and fell in love with it. We had it at a bed and breakfast and after checking out, we went to their local grocery store to raid the Biscoff section. And they have different flavors, too! But I stuck with the original.
I took my grandfather's (who is 90 and still bakes) peanut butter pie recipe, reduced the sugar, and replaced the peanut butter with Biscoff spread. And of course I added a Biscoff cookie crust!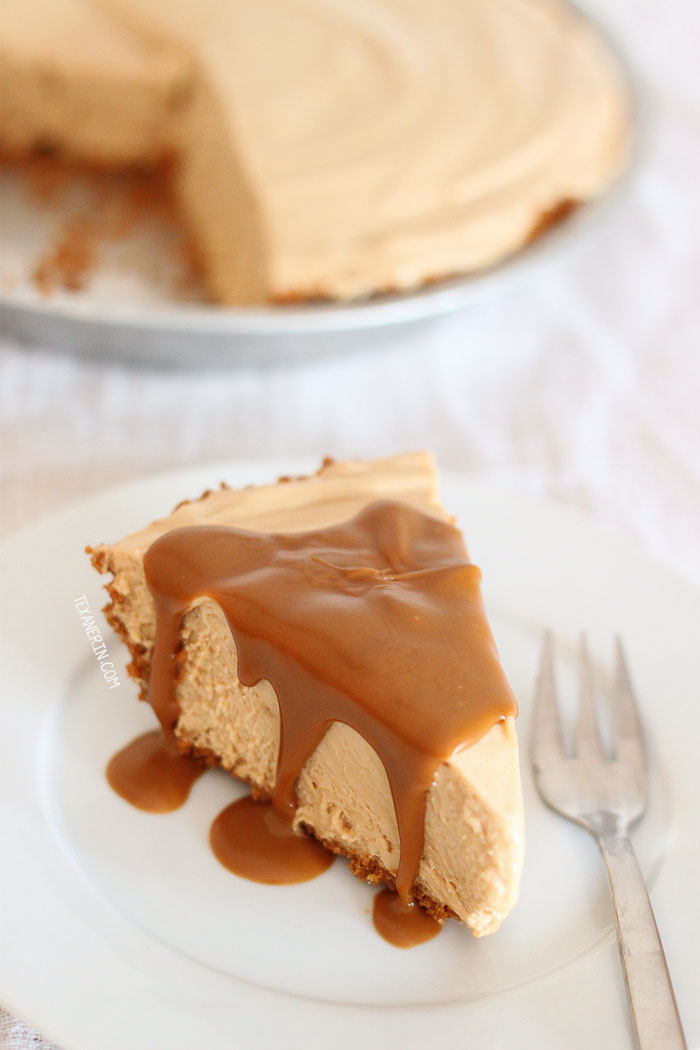 I first made this a few weeks ago, only making a fourth of the recipe and serving them individually in two whiskey glasses. That was great, too, for when you're having Biscoff cravings and don't feel like baking the crust. :D
And here's a tip. Maybe this is obvious to everyone else, but I just figured this out today. If you have a peanut butter or Biscoff pie, freeze the pie for a few hours, take it out of the freezer and cut it immediately or wait a few minutes until it's easy to cut. You can then put it in the fridge or leave it at room temperature for it to soften a little. It's SO much easier to cut that way!
❀
Biscoff Pie
Prep Time:
Cook Time:
Ready in:
Yield:

8 slices
Ingredients
Crust:

30 Biscoff cookies (about 1 1/2 cups)
3 tablespoons sugar
6 tablespoons (84 grams) unsalted butter

Filling:

1 cup (240ml) heavy cream
1 8-ounce package (225 grams) cream cheese
1 cup (260 grams) Biscoff spread (also known as Speculoospasta)
1/2 cup (100 grams) granulated sugar
1 teaspoon vanilla extract
Directions
Preheat the oven to 325°F (160°C).
Process the cookies, sugar and butter in a food processor and pulse until finely ground and well combined. You can also do this in a bowl by smashing the cookies with the bottom of a drinking glass.
Pat the crust over the bottom and up the sides of a 9-inch pie pan. Bake for 9 minutes. Take out of the oven and let cool completely.
In a medium bowl, beat the heavy cream until stiff peaks form. But don't beat it so much that it makes butter!
In a separate medium bowl, using the same beaters, beat the rest of the ingredients until well blended. I normally mix it for about two minutes.
Fold the whipped cream into the filling mixture until it's well combined. Pour into the cooled crust.
Refrigerate and wait until it's set or just start digging in and then cover up the evidence. Nobody has to know.
In the photos, mine is topped with melted Biscoff spread.