If you're thinking that homemade ricotta cheese is too complicated or time-consuming to make, I swear – it's not! You don't need any special equipment other than a thermometer and you probably already have all three ingredients in your refrigerator.
I've been trying to eat more organic food recently and when it came time to make lasagna, I was a bit appalled at how much I'd have to spend just for the ricotta. Organic ricotta isn't cheap around these parts! So I turned to this homemade ricotta cheese recipe, which I've been making for years.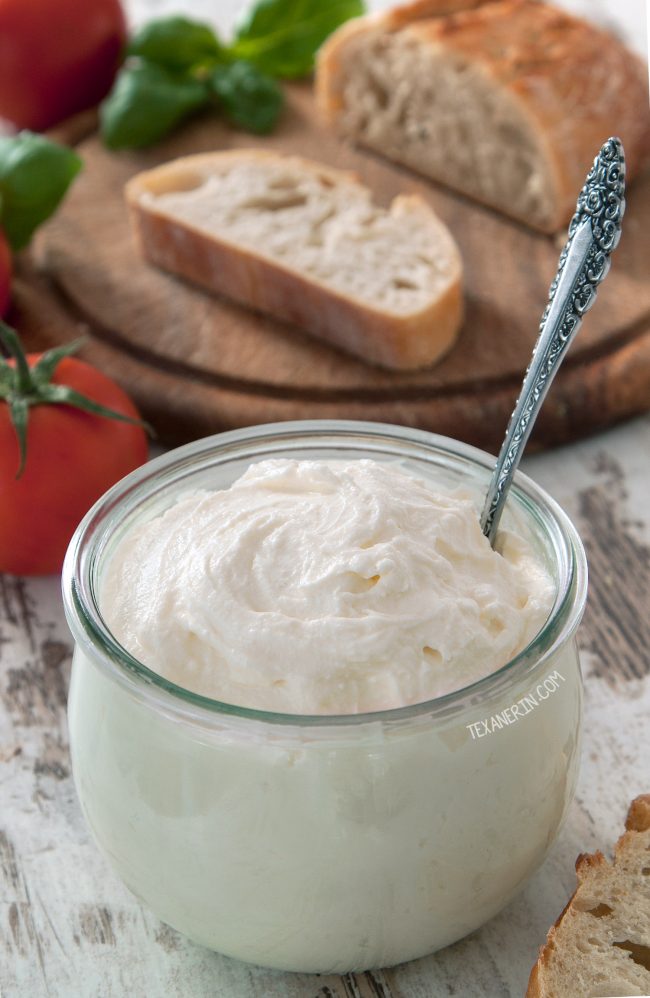 If milk is expensive where you live, then it may just be cheaper to buy ricotta. But I have to say, this is one item that tastes SO much better homemade. I think store-bought ricotta tends to be on the watery side and lacking in flavor, whereas this one most definitely isn't.
The amount that this recipe yields is just the right amount for lasagna. Most recipes call for a 15-ounce container, which is about 1 3/4 cups. This yields just a bit more than that, so you can snack a little and have enough left for your lasagna!
I don't make lasagna all that often just because it takes so long to make so when I do make lasagna, I usually use this homemade ricotta. It really makes a huge difference! It's so, so incredibly rich and creamy.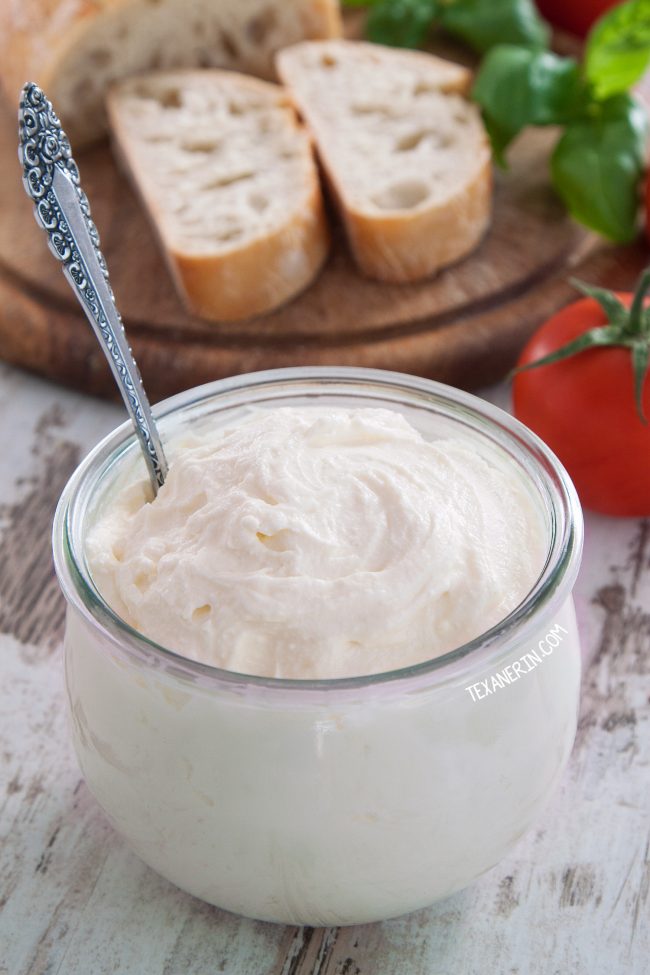 It has the same effect on cannoli filling. It's just so much better with this homemade cheese! If you need a keto recipe, check out this keto cannoli cream.
Making cheese sounds hard but all you need is milk, cream, salt and lemon juice. You just heat it up to a certain temperature, stir in the lemon juice, let it sit and then drain. A lot of hands-on time isn't required but it's not the quickest thing to make. I think you'll find it worth the effort, though!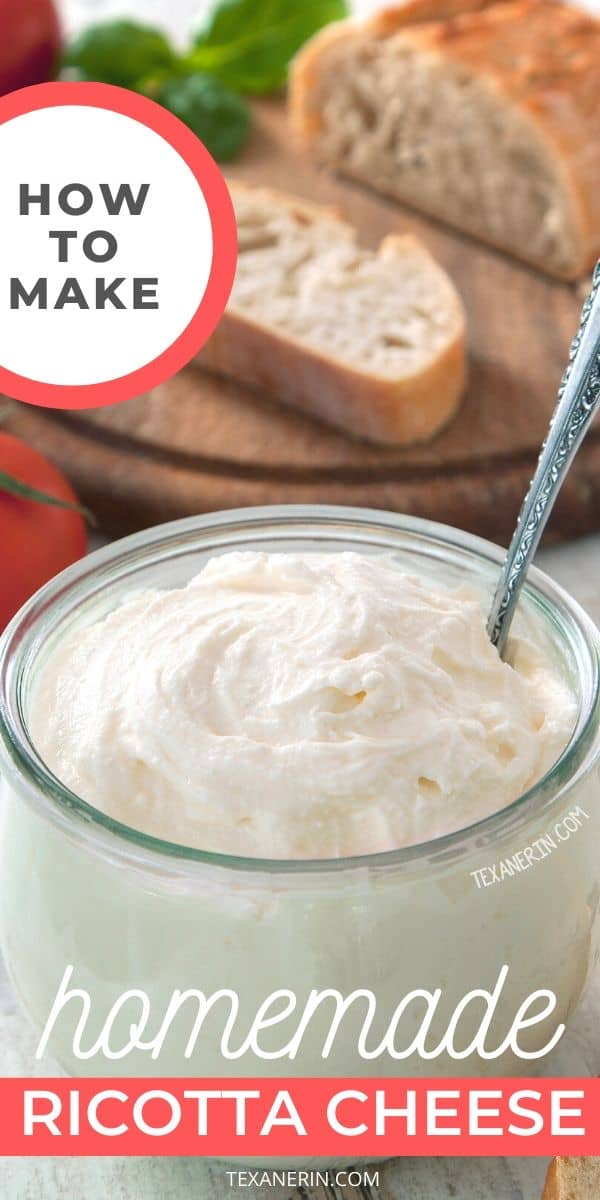 ❀
Easy Homemade Ricotta Cheese
Prep Time:
Cook Time:
Ready in:
Yield:

almost 2 cups (slightly more than 15 ounces)
Ingredients
7 cups (1656 milliliters) whole milk
1 cup (240 milliliters) whipping cream or heavy cream
1 teaspoon coarse sea salt
6 tablespoons freshly squeezed lemon juice
Directions
Pour the milk, cream and salt into a large non-reactive pot. Attach a candy or deep-fry thermometer and over medium heat, heat the milk to 190 °F (88 °C). Stir every now and then to prevent scorching on the bottom of the pot.
Remove the pot from the heat and then add the lemon juice. Slowly stir the mixture once or twice. Go away so you're not tempted to mess with it and come back 10 minutes later.
Place a colander over a large bowl, making sure that there's an inch or two between the bottom of the colander and the pot. Line the colander with a few layers of cheesecloth. Pour the ricotta mixture over the cheesecloth lined colander.
Strain it at least for two hours. It will firm as it chills so don't be worried that it's not firm yet.
Shelf life varies depending on the milk you used, but it should stay good for at least 3-4 days. Just give it a smell and you'll know if it's good or not.
Adapted from rich homemade ricotta on Smitten Kitchen