Apple crumble on top of a whole wheat sugar cookie crust!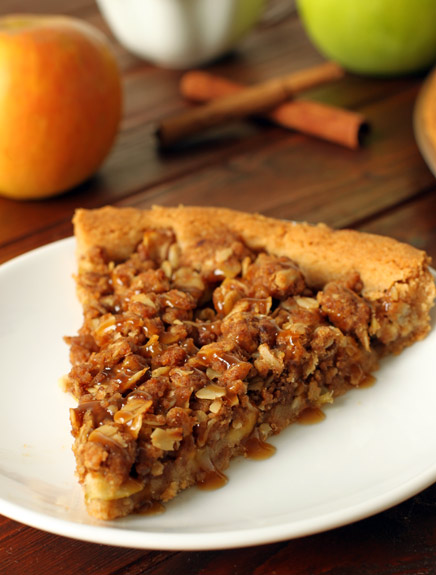 Apple season is almost here! At least according to me. September is the month of the apple and we're just three days away so… my first apple dish of the year! I think this apple crumble pizza is a fun way to mix things up. Apple crumble with ice cream is lovely but compared to this? Boooring. ;)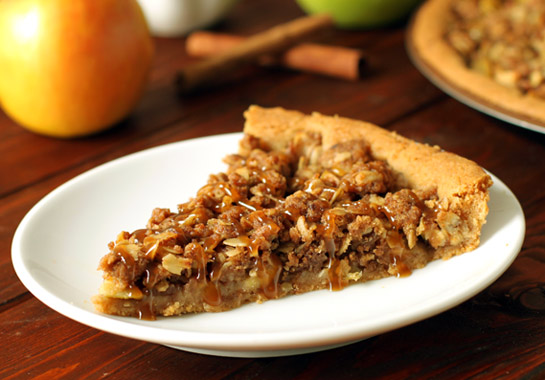 I used the same sugary cookie type crust that I used in these
raspberry lemons bars
and this
blueberry cream cheese pie
. Like I've said before, I am
obsessed
with this crust. On top of the crust, you've got a layer of sweetened cinnamon apples and on top of that, a very generous layer of crumble topping. The layer of apples isn't very thick at all, so if you want, you could go ahead and double that.
For the recipe, pop on over to 100% Whole Grain Apple Crumble Pizza on Good Life Eats.
Here are some other apple recipes to help celebrate the start of apple season!