Ditch the boxed mix with this easy and healthier homemade Hamburger Helper Cheeseburger Macaroni! Can be made whole wheat, gluten-free or with regular pasta.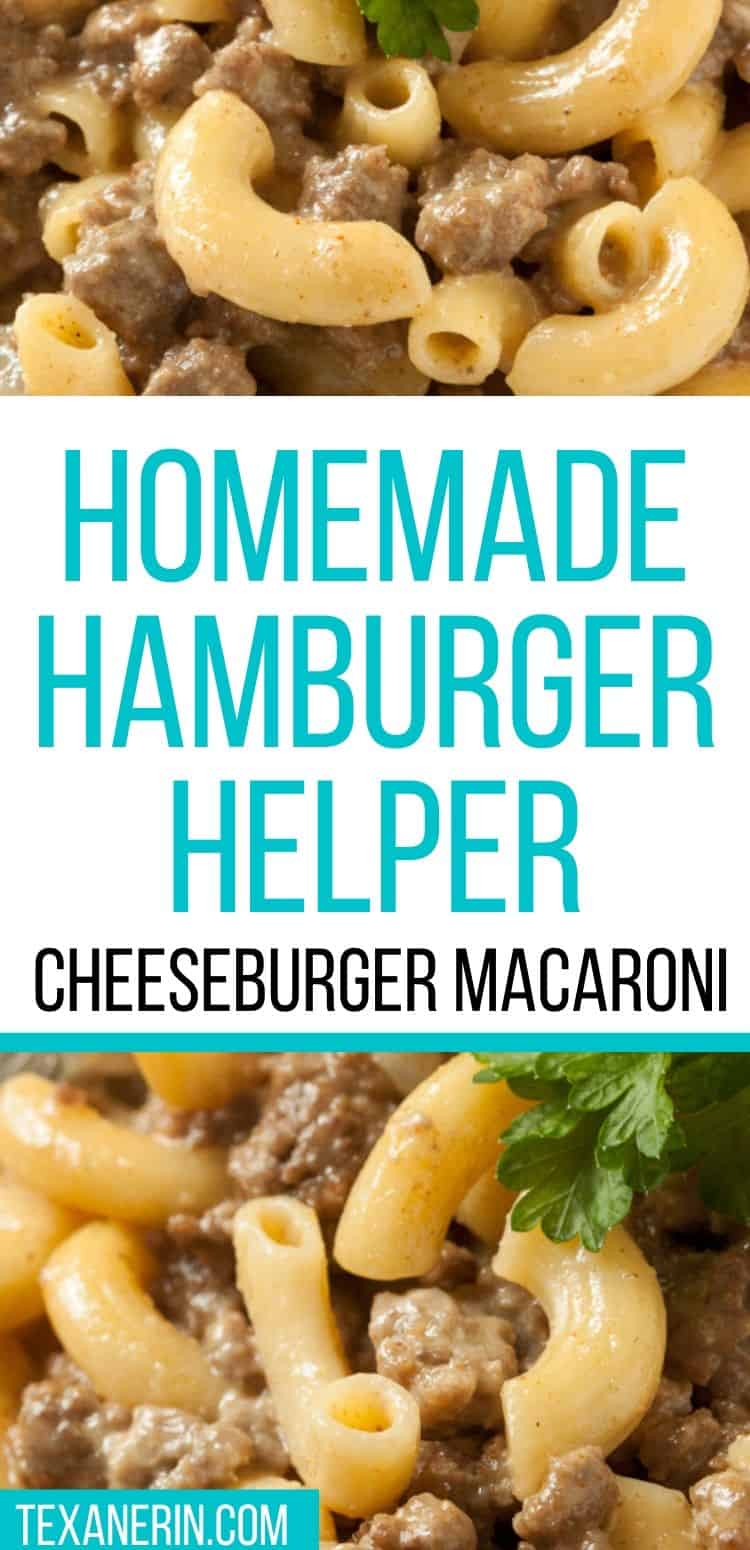 I never had Hamburger Helper growing up. I didn't even really know what it was until a college roommate introduced me to it. I protested, scoffed at her, told her that there was no way I would like it. But I did. I mean, it tastes so junky. How could I not love something so junky?! It's awful, I know.
Needless to say, Hamburger Helper doesn't exist in Germany (although there are tons of prepackaged meals here) but even if it did, I wouldn't be buying it as the ingredient list is just too scary. This version is so easy and doesn't contain any of the scary ingredients!
I haven't had Hamburger Helper in years but this is how I remember it. Creamy, cheesy, carby goodness.
All you do is brown the meat, add pasta, milk, and some seasonings. It that's easy. And you can use whole wheat, gluten-free, or regular pasta. Whatever you want. I've used all kinds and they all work just as well. The only thing is that you'll need to adjust the simmering time to the exact type of noodles you use.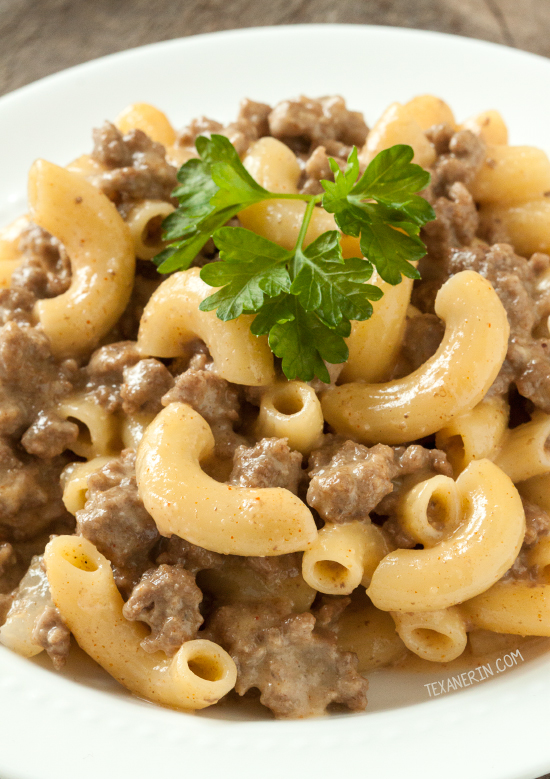 ❀
Homemade Hamburger Helper Cheeseburger Macaroni
Prep Time:
Cook Time:
Ready in:
Yield:

4 - 6 servings
Ingredients
1 1/4 (565 grams) pounds ground beef
3 cups (710 milliliters) milk
1 3/4 cups (4 dl) macaroni (whole wheat, gluten-free or regular all work)
1 tablespoon cornstarch
2 teaspoons hot paprika
1 1/2 teaspoons garlic powder
1 1/4 teaspoons onion powder
1/2 – 1 teaspoon salt (I like things on the salty side and use 1 teaspoon)
1 1/4 cup (141 grams) cheddar cheese, shredded
Directions
In a large frying pan over medium heat, cook the meat until almost browned. A little pink is okay as it'll be simmering for a while later on. If there's a lot of liquid, feel free to drain it (though not necessary).
Add the rest of the ingredients to the pan, except for the cheddar cheese, and stir until well combined. Cover with a lid and simmer for 10-20 minutes, stirring occasionally. Whole wheat pasta takes about 20 minutes but regular and gluten-free pasta will take closer to 10 (the exact time depends on the shape of the pasta). If using whole wheat, you may need to add a little more water or milk to the pan if you see that it's sucking up too much liquid.
Stir in the cheese until well mixed in. If you like the consistency, serve immediately. If you want it to be a little thicker, wait about 5 minutes.