This fresh peach lemonade is so refreshing. And I love that it's honey sweetened! Not only do I somehow feel better about drinking it, but it gives it a nice, subtle honey flavor. But it doesn't distract from the peaches!
When Amy posted this fresh peach lemonade last month, I went out and got peaches. The peaches had an accident. It's really humid in here and that's all I'll say about that.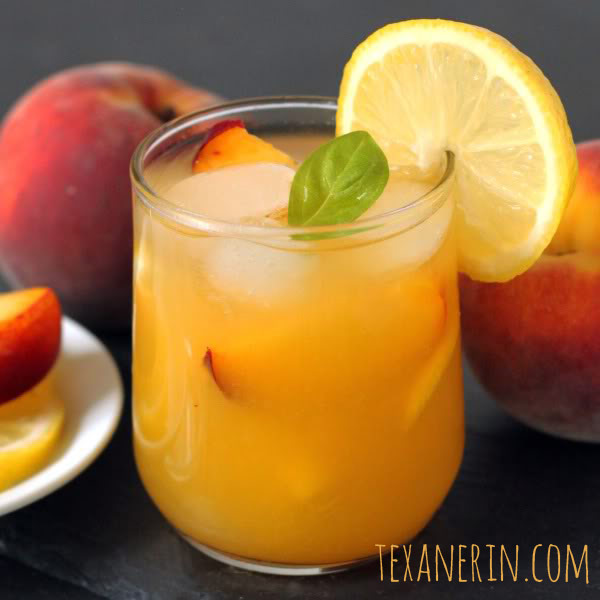 I didn't press the mixture through a sieve like the original recipe said, just out of laziness, but I'm happy I didn't! I liked the little bit of pulp. Amy's lemonade was a beautiful peach color but mine was yellow. Maybe I wasn't supposed to peel the peaches. Or maybe it's the honey. I don't know. It's still delicious. :)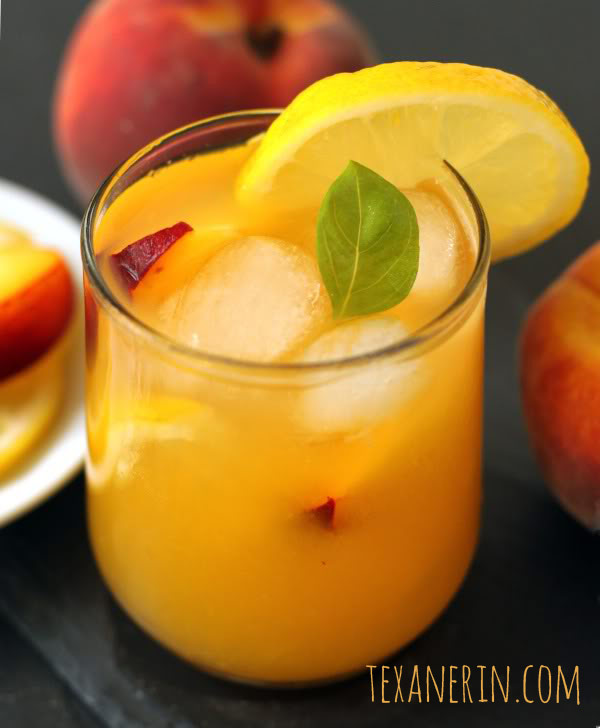 Have a great weekend everyone! And by the way… summer has finally arrived in Germany. Last week we were wearing jackets and sweaters and the last few days it's been 90 F. Not cool. I want the fall weather back!
❀
Honey Sweetened Fresh Peach Lemonade
Prep Time:
Cook Time:
Ready in:
Yield:

8 2/3 cup glasses
Ingredients
4 cups (950 ml) water
2 cups (3 - 4 peaches) coarsely chopped peeled peaches
1/2 cup (160 grams) honey
1 cup (236ml) fresh lemon juice (from about 6 lemons)
4 cups ice
1 peach for garnish, optional
Directions
In a medium saucepan over medium high heat, combine the water, peaches and honey.
Bring it to a boil and then simmer for three minutes. Let cool and blend in a food processor or a blender (I used the food processor because it's easier to clean) until well combined.
Taste and add more sweetener if needed. Cool in the fridge for three hours and then add the lemon juice and stir. Mix before serving as the pulp will settle. Add ice if desired.
Adapted from: Cooking Light via Fearless Homemaker - Fresh Peach Lemonade