Many alcoholic beverages contain gluten, which is why it's always important to look at the ingredients of products you're considering. Is gin gluten-free? You can find answers to all your questions about gin below.
Does Gin Contain Gluten?
Gin is usually made from distilled barley, wheat, or rye. Although gluten is naturally found in these ingredients, most gin is gluten-free.
The Coeliac Disease Foundation has said that there are no gluten peptides in distilled alcohol.
With that said, gluten still may be present in some gin products, especially flavored gin or mixed beverages. To be safe, you'll want to read the label or stick to products that have been confirmed to be gluten-free.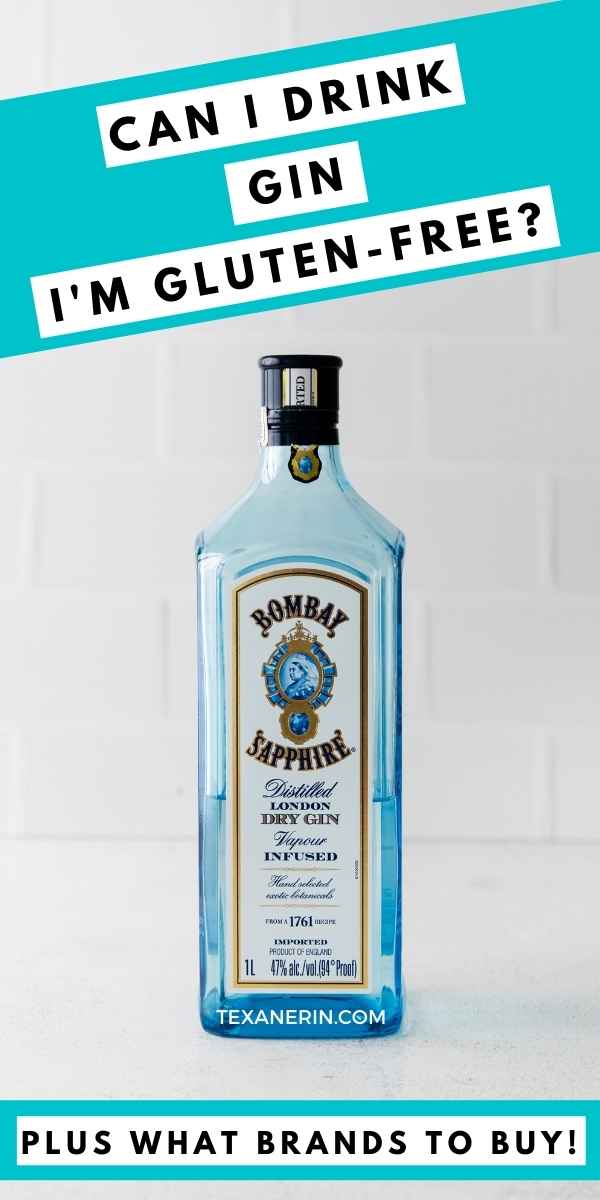 What Are Some Gluten-Free Gin Brands?
Many popular brands of gin are gluten-free, including:
Gin Mare
Whitley Neill
Manchester Gin
Hendrick's
Bombay Sapphire
Tanqueray
Aviation American Gin
Seagram's
Beefeater Gin
So let's break out the gin and make these delicious Gin Margaritas!
Since there are so many gluten-free brands to choose from, you should be able to find options at most liquor stores or restaurants. You can even find gluten-free non-alcoholic gin spirits, such as Ceder's Wild Alt-Gin.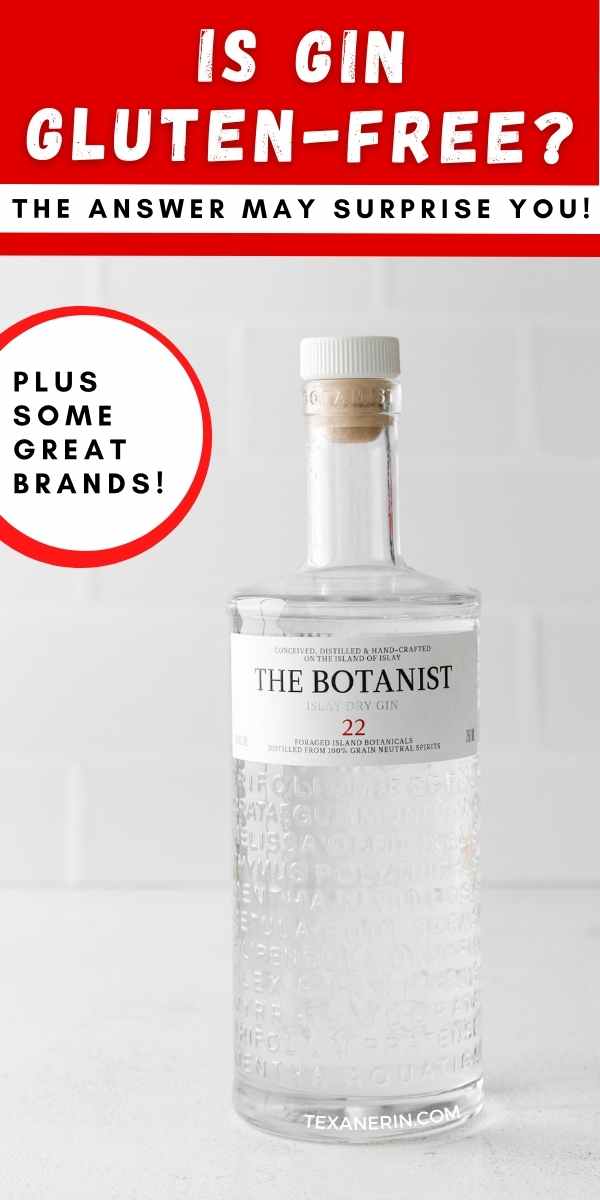 What Are Some Other Options?
During distillation, pure alcohol is separated from the grain that's used to produce it. This is why many gin products can be enjoyed safely. However, if you've had reactions to gin in the past, or if you're concerned about drinking a grain-based gin, there are also products that aren't made from gluten grains, including:
Monololowa Dry Gin
Schramm Organic Gin
G-Vine Gin
Maine Distilleries' Cold River Gin
Since no grains are used to make these products, they're one of the safest options for people that want to avoid gluten. To find more options, search for gins that are potato-based.
Is gin gluten-free? Gin is typically made from grains that contain gluten, but in spite of that, many products on the market are gluten-free. If you still have issues with grain-based gins, there are other products that you can explore.
I hope I've answered your question! If you have any others, please leave them below and I'd be happy to help answer them. :)