I'm super duper excited to share this! I realized that I hadn't shared a single German recipe. That's because for the most part, I don't like German baked goods. Bread is the exception. And fresh pretzel rolls.
I made eggnog last week, thinking that eggnog and egg liqueur were the same thing. They're not. People enjoyed the eggnog, but it wasn't what I had wanted to make. This is what I wanted! And I found the perfect recipe from the German equivalent of allrecipes.com. It's a traditional German drink that is usually served at Christmas or Easter, but people drink it throughout the year.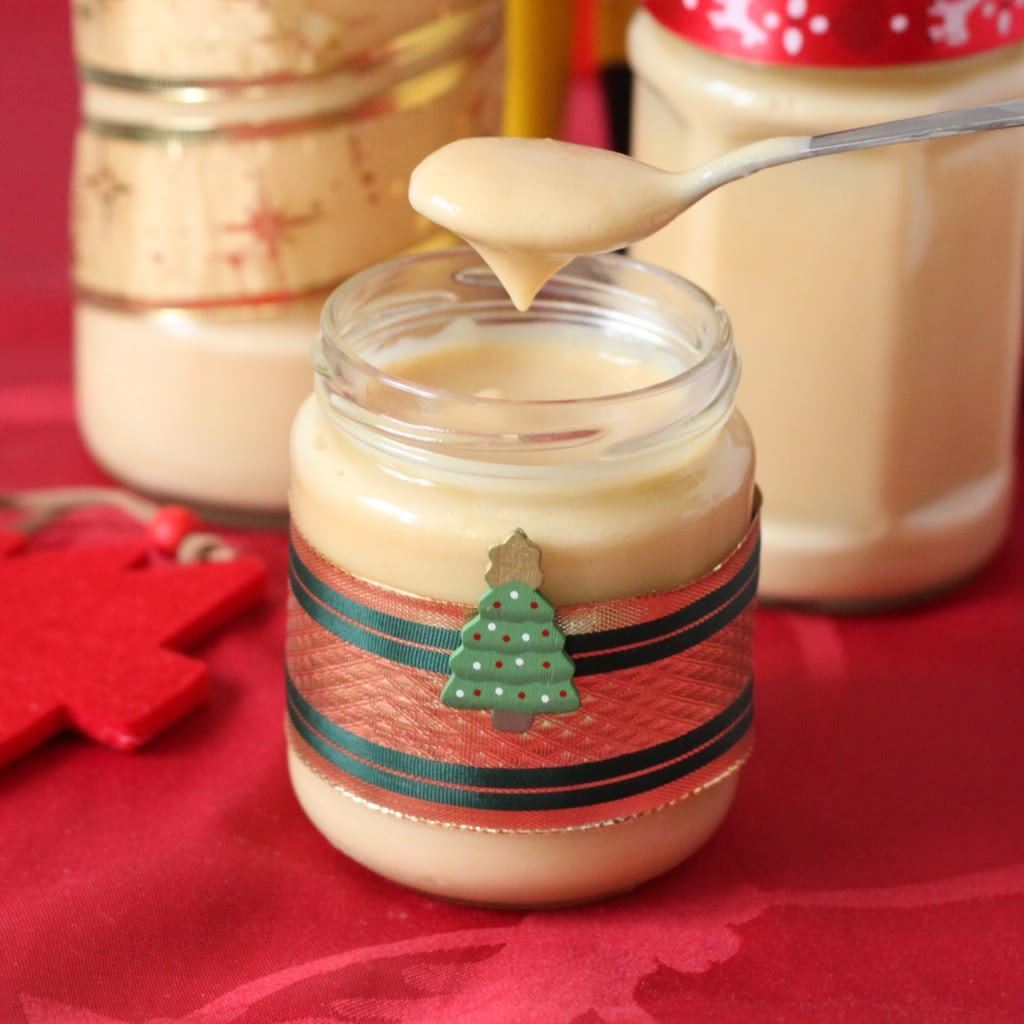 It's easy, crazy delicious and everyone I'm giving presents to this year is getting some as a present. The eggnog bundt cake I was going to make is now an egg liqueur cake. The Irish cream fudge is now going to be egg liqueur fudge. And I already have an egg liqueur baked donuts recipe to share after Christmas. :)
I'm going to freeze the leftover egg whites and make pancakes with them, but you could also make an angel food cake. After refrigeration, it's pretty thick, kind of like a thin pudding, but I think it'll work in anything that calls for eggnog.
I think most egg liqueur recipes have raw egg. I can't do raw egg. Raw egg in cookie dough or cake batter? Sure! Drinking it, though? Eww. This one is cooked to the same temperature you cook ice cream to, so it's definitely safe.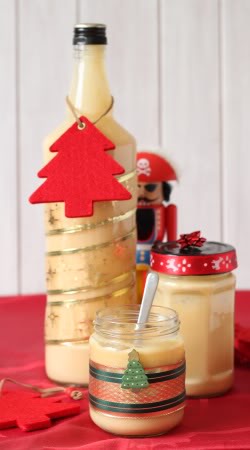 What you see above is actually 1.5x the recipe and we're making it again tomorrow so that we can actually have some after giving it all away as presents.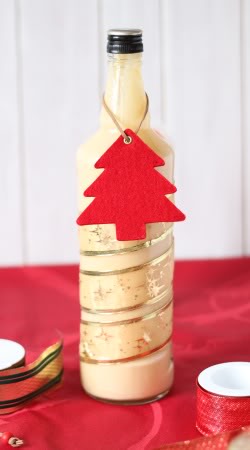 German bakers: Evaporated milk = Kondensmilch and you can get it in cartons everywhere including the discounters, although I couldn't find the type with 10% at the discounters. Go to Kaiser's or Edeka and spend 5 cents more to get the fatter stuff. :)
Eierlikör – German Egg Liqueur (cooked!) a.k.a. Advokaat
Prep Time:
Cook Time:
Ready in:
Yield:

5 cups or 1.2 liters
Ingredients
Directions
With an electric mixer, beat the egg yolks and vanilla sugar until foamy. I did mine for about 2 – 3 minutes. You can kind of see the texture here.
Slowly add the powdered sugar. It'll look like this. Make sure there aren't clumps of powdered sugar like I have below!
Then add the evaporated milk and then the rum. Mix slowly until well combined.
Put it in a pot large enough for all the liquid, but leave at least an inch free from the top of the pot. If you have to do it in two batches, then do it in two batches. If you fill it almost to the top of the pot, it will be bad. Trust me. Then put that pot in a larger pot, which has been filled slightly less than halfway with water. How far you'll need to fill it depends on the size of the pots. Heat it slowly until it reaches 160°F / 71°C, stirring occasionally. This took about 15 – 20 minutes. We also didn't let the water boil. It started to for a few seconds, and I spotted a bubble in the liqueur and immediately took it off to prevent it from becoming overdone. Do NOT let the liqueur boil! Or the water!
Egg experts recommend 160°F as a safe temperature, and that if you let it go above 185°F / 85°C it'll become scrambled eggs. So please, be really careful and stop cooking at 160°F / 71°C! Add your vanilla if you didn't use vanilla sugar.
Run some hot water over the outside of your bottles and then dry it off. We did this just to make sure that the bottles wouldn't crack.
Don't fill the bottles absolutely to the top. If you used the higher percentage alcohol, your liqueur will be quite thick and you might need to add a little extra rum the next day to loosen it up a little. If you used the lower percentage stuff, it was definitely liquid enough to pour on the next day so you can fill it almost to the top.
We let ours cool and then put them in the fridge.
In the comments, people claim that they had made this exact recipe and have kept it for years. The only thing was that it got a little thicker. I think I'll keep mine in the fridge for a few weeks and keep a little in a jar as an experiment. I'll tell you next Christmas if it really lasts so long. :)
Notes
2 cups is only approximate – it's really easier just to weigh this one
Mine was 10% fat, but I don't know if it comes in percentages like that everywhere. If you have the option, get 10% and not the lower fat versions! Please. It won't taste nearly as good if you use low fat stuff.
If you use plain granulated sugar, add maybe one or two teaspoons of vanilla to the mixture before pouring the liqueur in the glasses.
We only had 37.5% rum at hand and so used slightly more (about 1 cup + 3 tablespoons or 275ml)
Source: Egg Liqueur – GDR recipe