Peanuts, chocolate, and cocoa powder is all you need to make this creamy, chocolatey homemade chocolate peanut butter spread! And it only takes a few minutes to put together. It's also naturally gluten-free, vegan and dairy-free!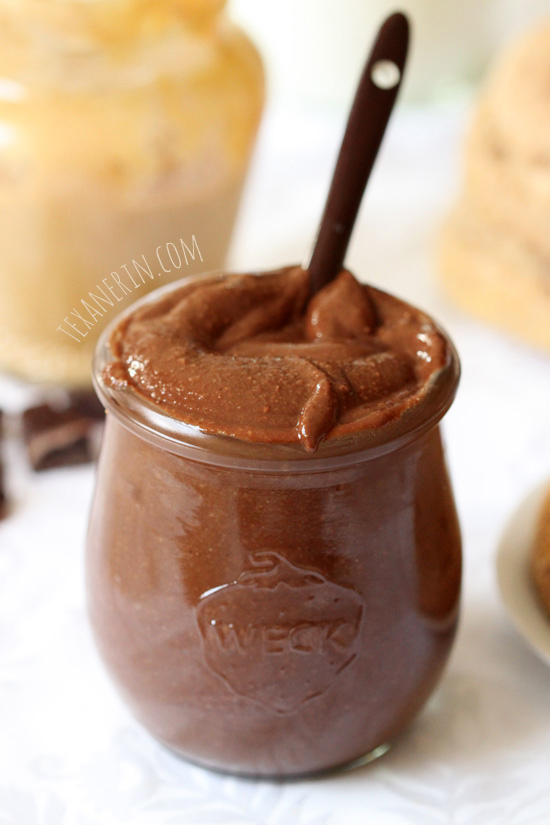 My favorite not-so-unhealthy thing for breakfast is an English muffin with homemade peanut butter. To make homemade peanut butter, all you do is process peanuts in a food processor. It's ridiculously simple. Then I got to thinking… is there some way to involve chocolate in this breakfast fun? It's hard to beat peanut butter, isn't it?
I tried doing it the healthy way. Adding cocoa powder and honey to my peanut butter. This didn't work. It wasn't creamy but crumbly and not chocolatey enough. And I won't sacrifice taste for healthy. It has to be both healthy and and tasty for it get to get posted!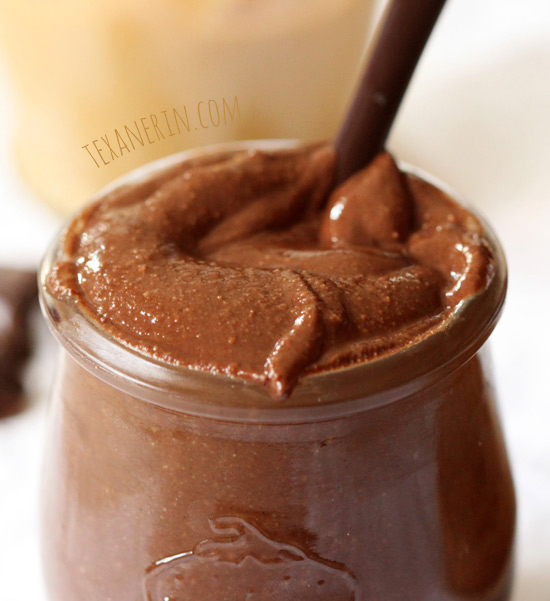 So what we have here is basically peanut butter + melted chocolate chips and a little extra cocoa powder for extra chocolate goodness. You won't complain, will you? I mean, if you use dark chocolate, with all the antioxidants and all, this is basically health food. ;)
Look. WebMD agrees with me.
"Dark chocolate — but not milk chocolate or dark chocolate eaten with milk — is a potent antioxidant… Antioxidants gobble up free radicals, destructive molecules that are implicated in heart disease and other ailments."
Antioxidants are gobblers! I love the word gobble.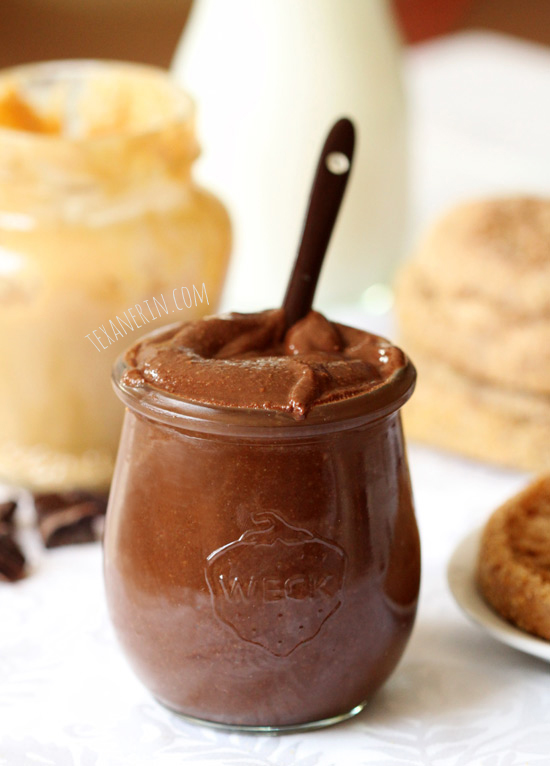 Oh, and there's another peanut butter + chocolate recipe coming this week. So you might wanna check back later. For now, you can go make this and gobble it up. Just like the dark chocolate will gobble up those free radicals. :D
If you use Enjoy Life chocolate chips, this chocolate peanut butter spread is dairy-free! It's also vegan (if you don't use milk chocolate) and naturally gluten-free.
And here's some goodies that you can use this homemade chocolate peanut butter spread in! I have a ton more here.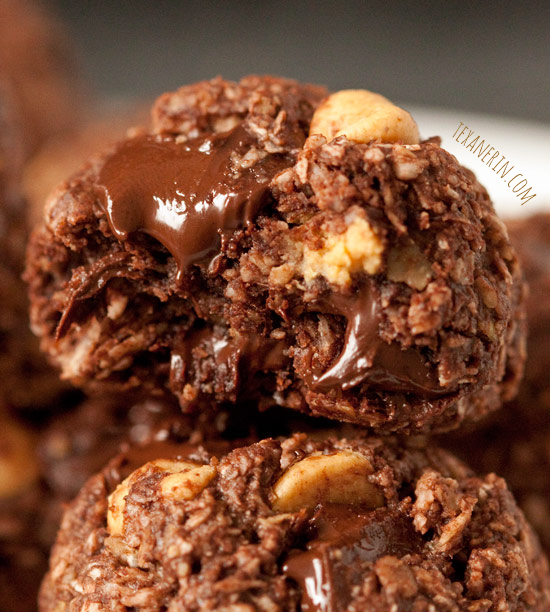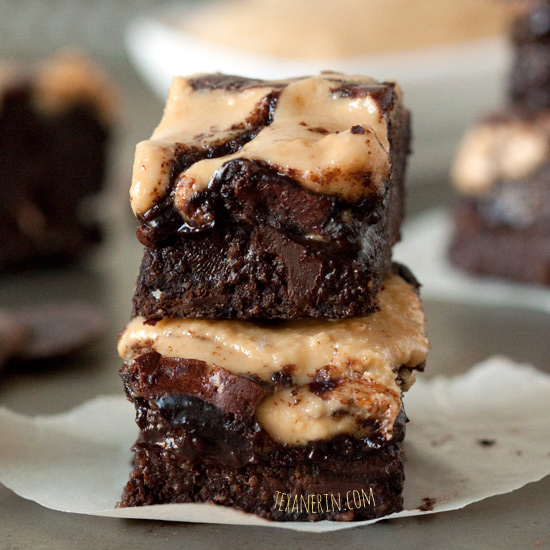 ❀
Homemade Chocolate Peanut Butter
Prep Time:
Cook Time:
Ready in:
Yield:

about 1 1/3 cups
Ingredients
Directions
Using the s-blade of your food processor, process the peanuts until creamy. At first there'll be ground peanuts, and then it'll start to come together in a ball, then it'll actually be a ball, and then the ball will break down and be super creamy.
Melt the chocolate chips in a microwave safe bowl at half power, in 30 second increments, stirring after each 30 seconds. Add the cocoa powder and salt, if using, and pulse.
Then add the melted chocolate and pulse a few times until it's thoroughly combined.
I store this at room temperature so that it'll remain nice and creamy. You could store it in the fridge if you like but it will harden quite a bit, making it difficult to spread.
As an Amazon Associate, I earn from qualifying purchases. For more info, see my disclosure.