I hope everyone had a great 4th of July! Sadly, it was just a normal work day over here.
So here we have the brownie pictures that I thought were lost! Yay. These taste way better than they look. They aren't super gooey like my brownies normally are, but they are good.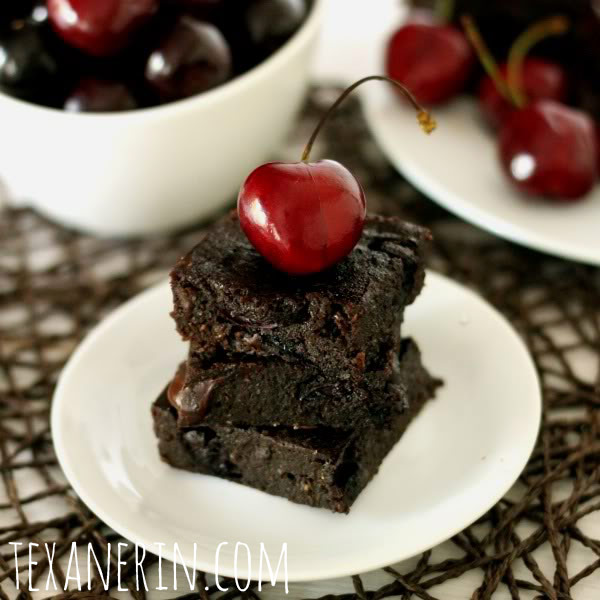 Normally I like to put brownies in the fridge so that they get gooier. That didn't work here. They just became hard like fudge. So I took them out again. Much better!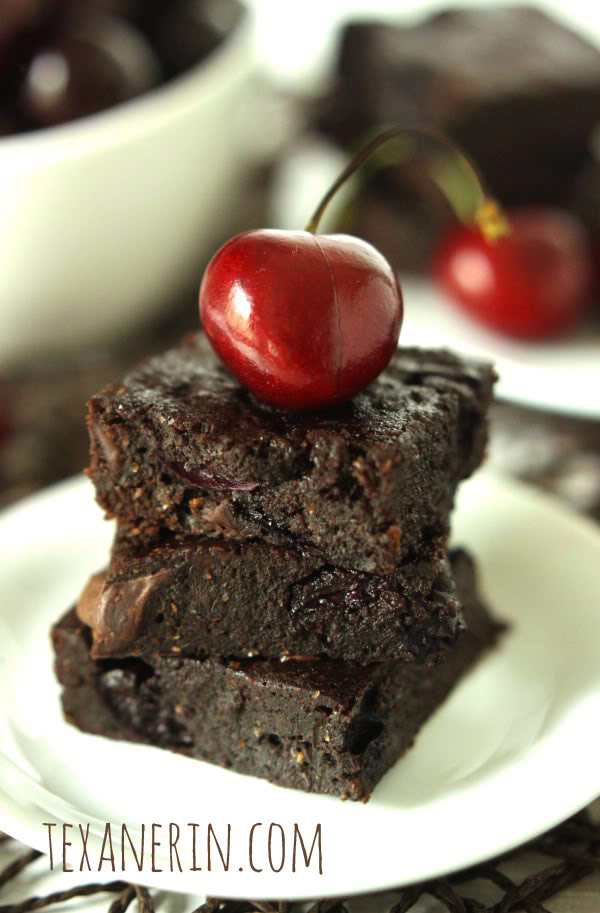 There's also way more cherries in here than it appears but you could always toss in more!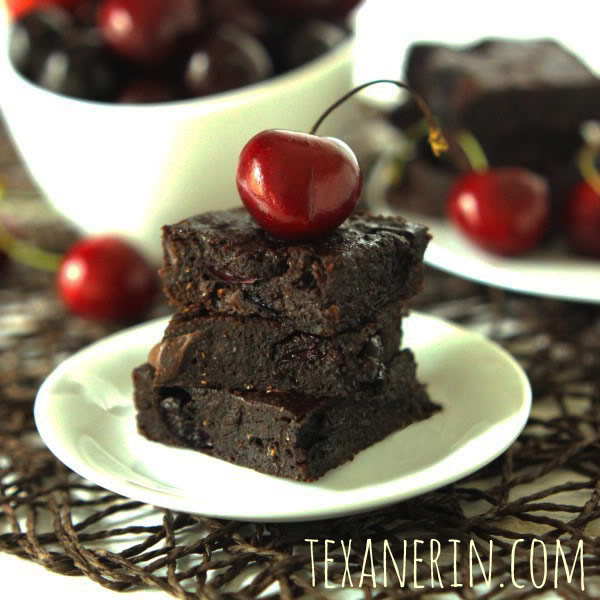 100% Whole Grain Chocolate Cherry Brownies
Prep Time:
Cook Time:
Ready in:
Yield:

16 brownies
Ingredients
3 tablespoons (42 grams) coconut oil or normal butter
50 grams (a little more than 1/3 cup) semisweet chocolate chips
3/4 cup (95 grams) coconut sugar or white sugar
1 egg
1 egg yolk
1 1/2 teaspoon vanilla
1/4 cup (60ml) milk
1/4 cup (60ml) canola oil
3/4 cup (97 grams) whole wheat flour
1/4 teaspoon salt
1/4 cup Dutch-process cocoa powder (27 grams)
170 grams (about 1 cup) pitted fresh cherries
180 grams (about 1 cup) semisweet chocolate chips - I only used 100 grams and it wasn't nearly enough!
Directions
Preheat your oven to 350°F / 176°C. Spray an 8" x 8" pan with baking spray or get out a piece of parchment paper and place in the pan.
Melt the oil / butter and chocolate in a large microwave safe bowl in 30 second increments, stirring after each, until melted.
Add the sugar, egg, egg yolk, vanilla, milk and oil. In a separate bowl, mix together the flour, salt, and cocoa powder.
Add the dry mix to the wet mix and stir only until combined. Do not over mix! Fold in the cherries and chocolate chips.
Bake for 15 minutes. If you used a 9" x 9", you'll need to bake them a little less. Maybe 2 or 3 minutes? I don't have a pan that size so I can't tell you. Store at room temperature.