>20 paleo aple dessert recipes that are perfect for fall!
Although I'm sad about the passing of berry season, the start of apple season is always a welcome time! It seems like so many people are crazy for pumpkin already, but for me, it's time to get baking with apples. The pumpkin mania will have to wait with me. :)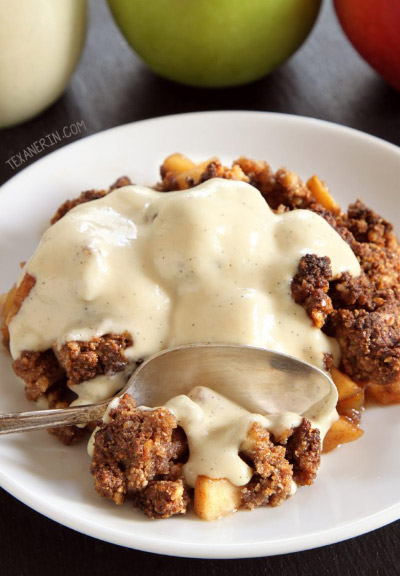 My Paleo Vegan Apple Crisp has a lovely nutty topping and the whole crisp is maple-sweetened. Make sure to top it off with the vanilla sauce!
Also, here's a video so you can see how easy it is to make!
I can't guarantee your apples will dance, though. I just had some very special apples. :D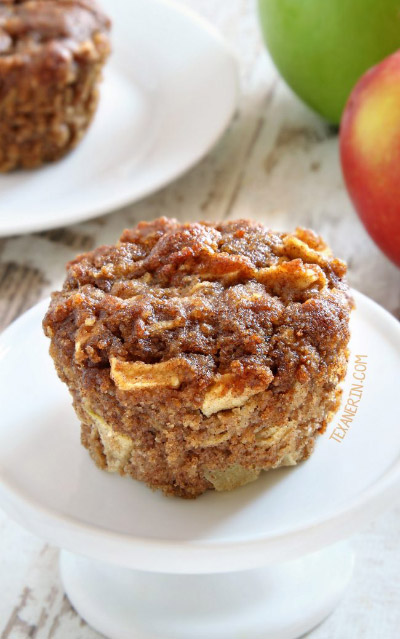 My Paleo Apple Muffins aren't actually dessert but I threw them in here because they're just too darn good to leave out! And I mean… if you threw on some frosting, they'd totally count as dessert. :D
I know they don't sound that exciting, but they're definitely worth making. You've got grated and chopped apples and loads of cinnamon for lots of fall flavor.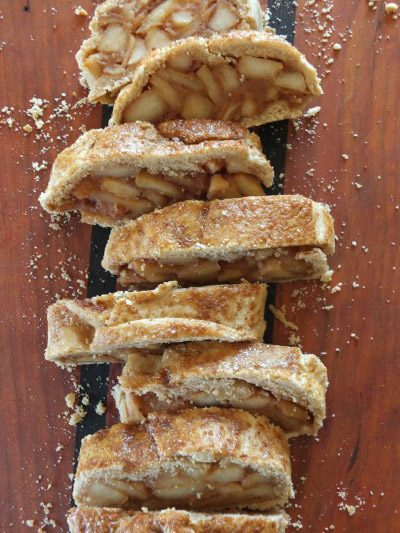 Apple Strudel is a nut-free dessert made with cassava flour. I can't wait to try this! Seeing all the apple strudel in the bakeries here in Munich has me craving it all of a sudden!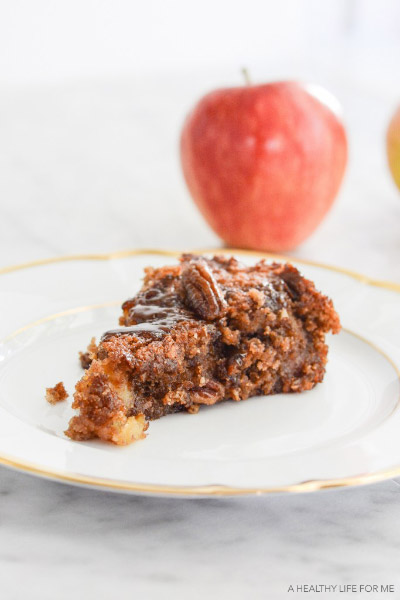 Gluten Free Apple Pecan Cake is ooey, gooey deliciousness. Loaded with fresh apples, pecans and sweetened with maple syrup this cake screams fall.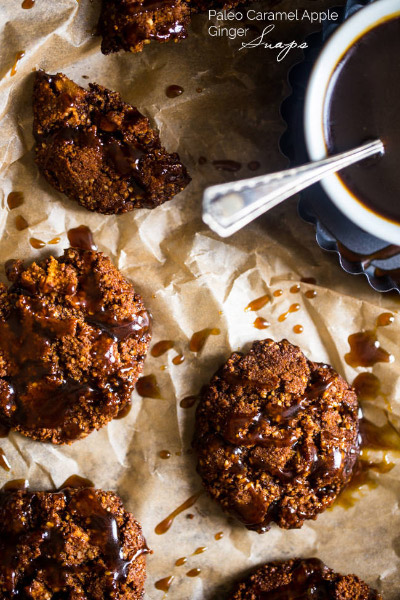 Caramel Apple Gingersnaps are made with dried apples and drizzled with homemade caramel sauce for a paleo-friendly twist on the classic fall and Christmas cookie!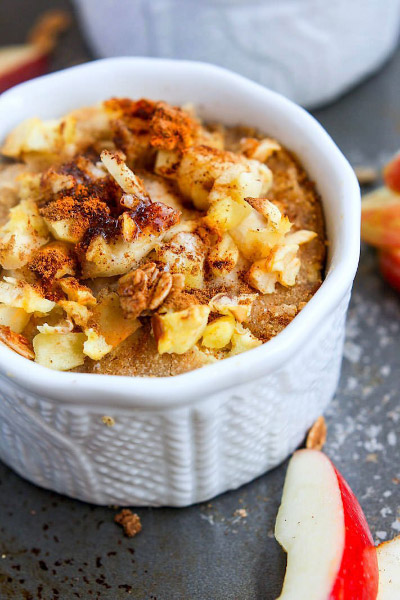 Apple Cider Crumble Bake is a single serve dessert (or breakfast!) that's actually good for your health. It's easy to make one or several at a time. Perfect when topped with ice cream!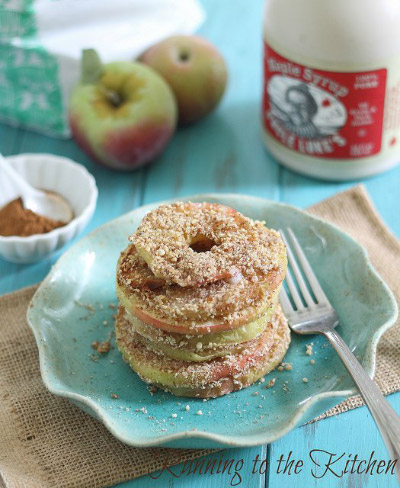 Baked Almond Apple Crisp Rings, made with almond meal, are a healthier version of the classic dessert. Top with vegan caramel sauce for a delicious treat.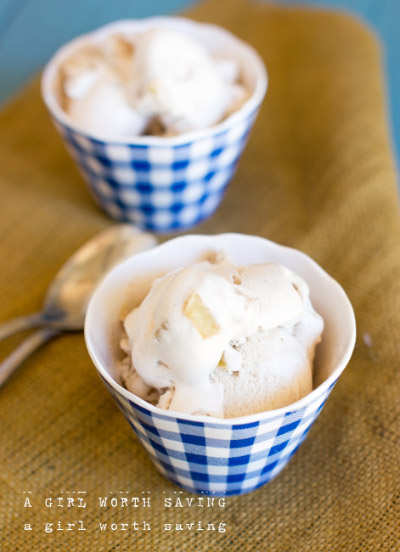 Apple Pie Ice Cream is a tasty frozen treat that is perfectly creamy vanilla ice cream, swirled with chunks of seasoned apples. So good that you won't even notice it's paleo.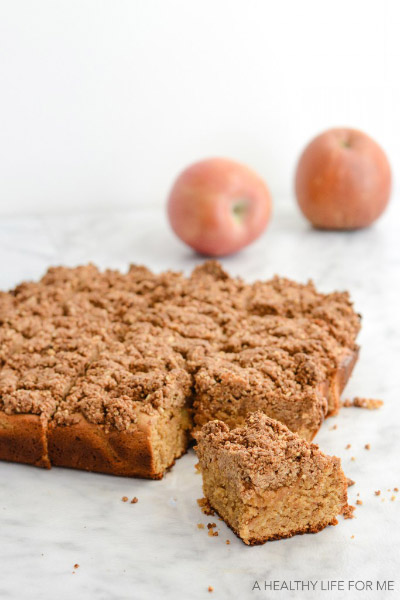 Gluten-free Apple Blondies are loaded with crisp apple chunks and cinnamon-y sweet goodness. Grain-free, gluten-free, and paleo-friendly, these bars can be enjoyed by everyone.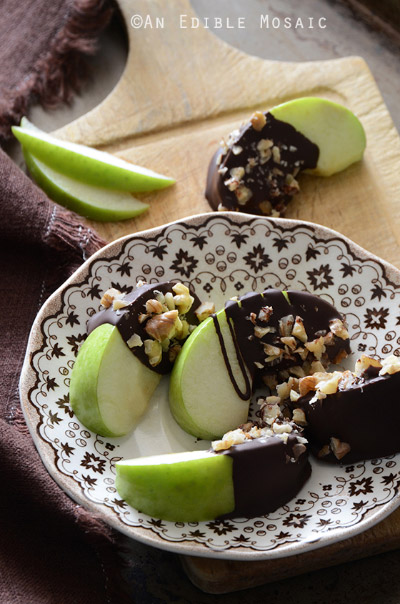 Paleo Candy Apple Wedges can be enjoyed for dessert, or any time at all. Apples + super dark, antioxidant-rich chocolate + toasted walnuts = perfectly sweet treat.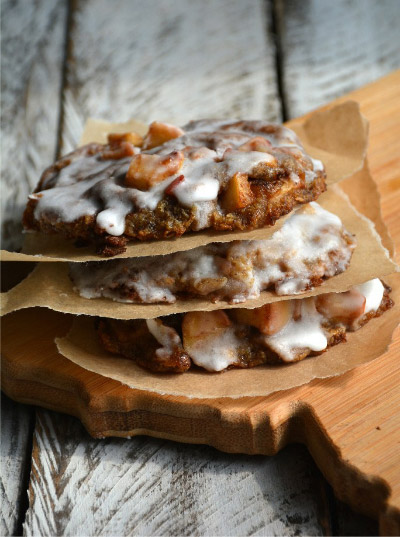 Paleo Apple Fritters are a paleo and low-carb treat that will satisfy your sweet tooth in a healthier way. No more running to burn off those naughty fried apple fritter doughnuts.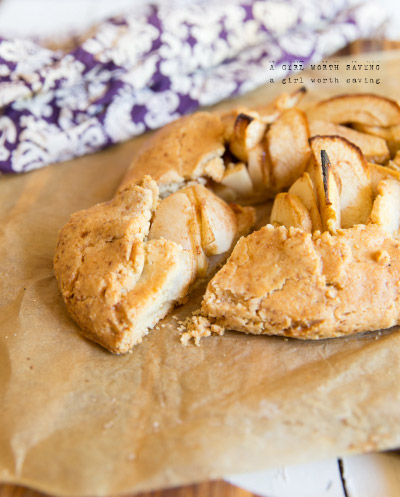 Rustic Apple Tartlets have a crust that is to die for! Incredibly flaky and beyond easy to make. No crust crimping required!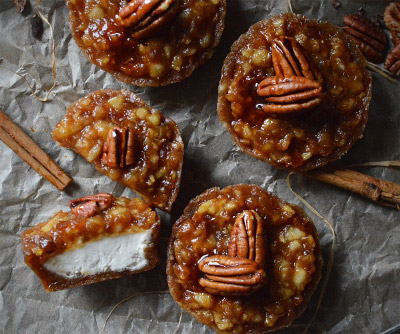 Mini Caramel Apple Cheesecakes are half deliciously spiced apples and half creamy cheesecake. They're basically the best of two desserts combined, making them completely irresistible!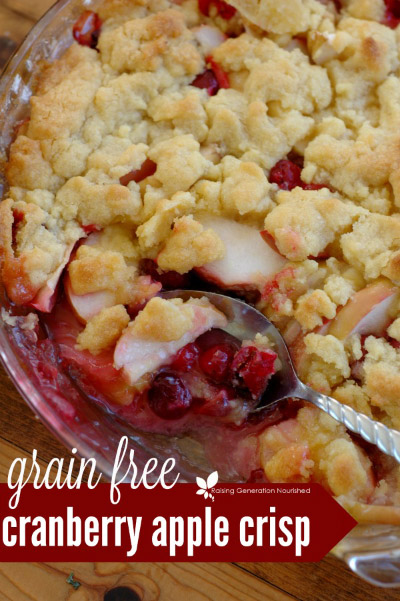 Cranberry Apple Crisp is a grain-free, paleo taste of fall. Spiced apples and tart cranberries are tucked inside of grain-free topping. This dessert is perfect for a Thanksgiving table!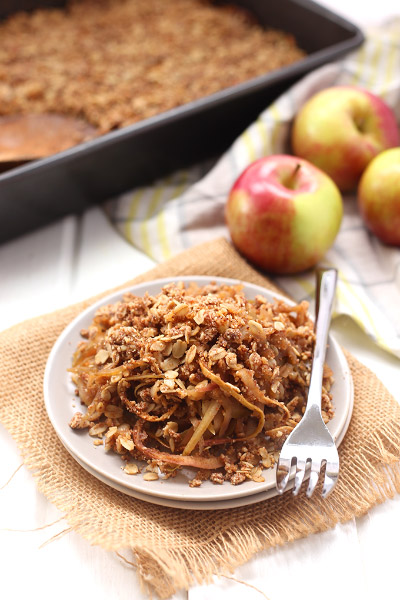 Spiralized Apple Crumble is a quick and fun way to get your crumble on.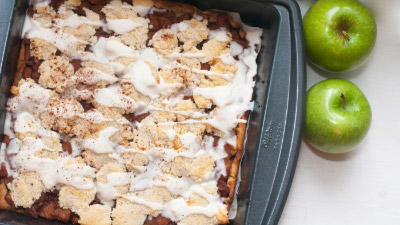 Paleo Apple Pie Bars are a tasty way to eat your apple pie without all of the fuss of a prim and proper pie crust. They're perfect for a potluck.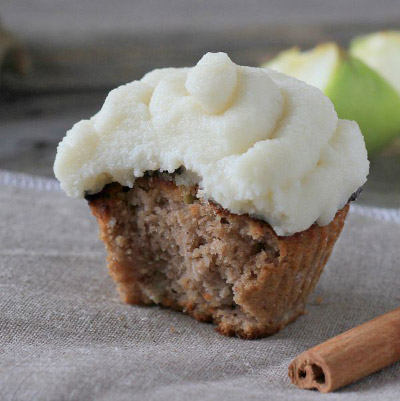 Apple Cupcake Muffins with Coconut Butter Frosting are paleo, nut-free, and grain-free. Love the sound of that frosting!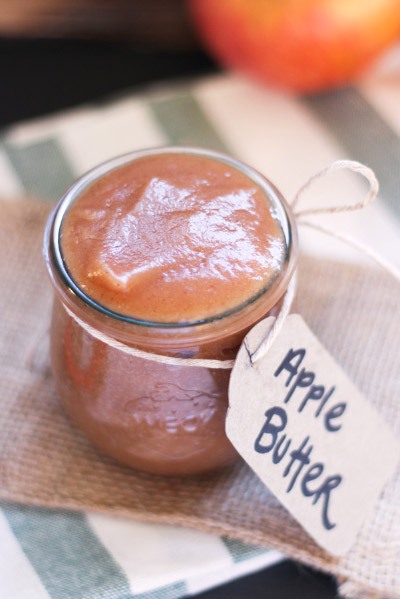 Probiotic Apple Butter isn't necessarily a dessert on its own, but slather this over a slice of apple bread or some ice cream and you've entered apple dessert heaven!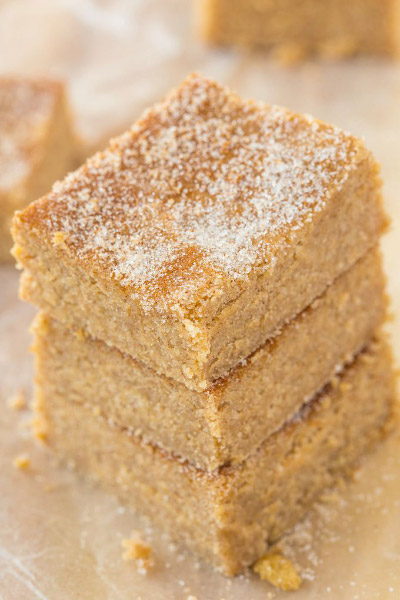 No-Bake Applesauce 'Brownies' really are the perfect 3-ingredient, no-bake, healthy dessert. Although, we think 'blondies' may have been a more perfect name for them. ;)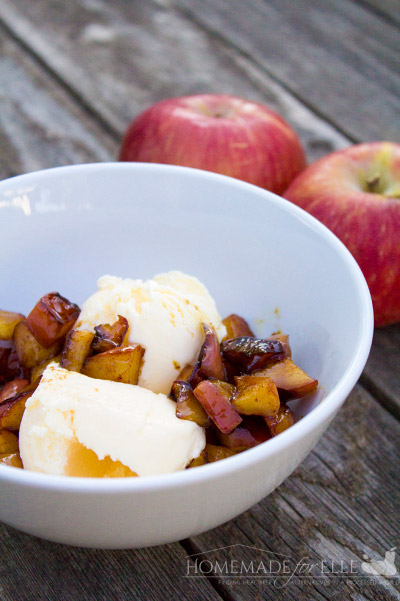 Honey Fried Apples are the addictive sweet treat that everyone likes to eat. Warm these apples up and eat them with a cold scoop of ice cream.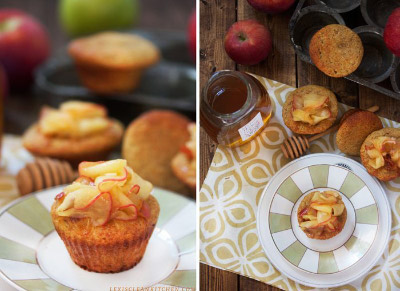 Honey Cake Cupcakes with Caramelized Apples – The delicious-sounding name alone makes me want to eat a pan full of these paleo, dairy-free, egg-free, gluten-free treats!
Hope you all found a few yummy paleo apple dessert recipes to try out! I'd love to hear if you try any out. :)