This lightly sweetened cinnamon apple granola is 100% whole grain and super allergy friendly!
I made this gluten-free granola recipe for Food Fanatic last year and am finally getting around to sharing it over here. I figured how could I not when it's gluten-free, 100% whole grain and vegan? And dairy-free! You all probably know that I don't have any dietary restrictions but it makes me so happy to post recipes that most people can enjoy.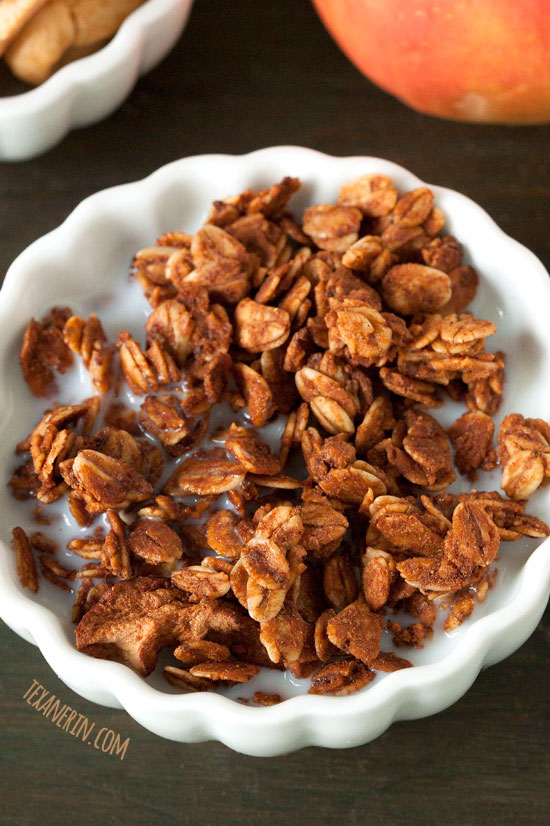 You know those granola recipes that yield a dessert-like granola? This isn't one of them. If you want something like that, check out this chocolate coconut granola. There's melted chocolate in there and that's all I'll say about that. In this granola recipe, there's way too much applesauce and too little sweetener to get anything dessert-like, which I suppose is good if you're eating this for breakfast. :)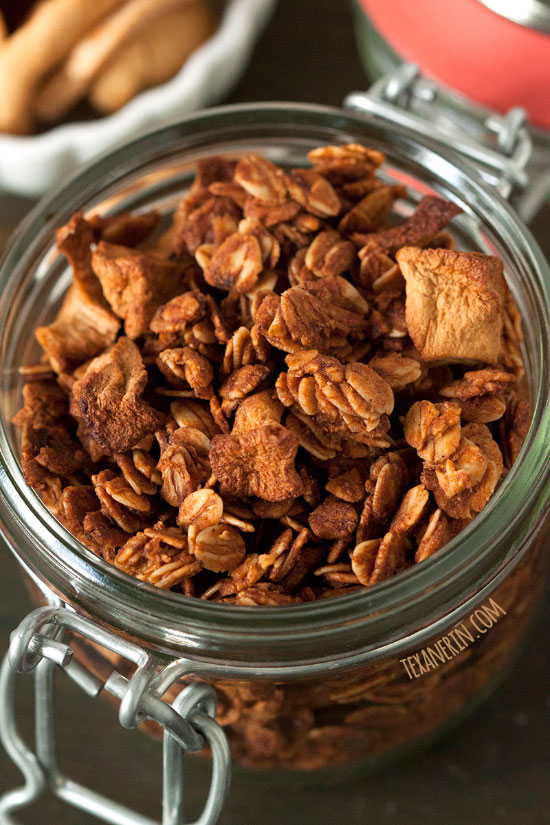 The recipe calls for canola oil but you can use whatever type of oil you want. Coconut oil, olive oil… your choice. I'm not sure if butter will work but feel free to experiment!
I'm sure nuts would also go really well with this apple granola! Especially walnuts, almonds, and pecans. If you want to use those, I'd add them in the last 5-10 minutes or baking. Or after baking. Once the granola is baked, you can toss in anything.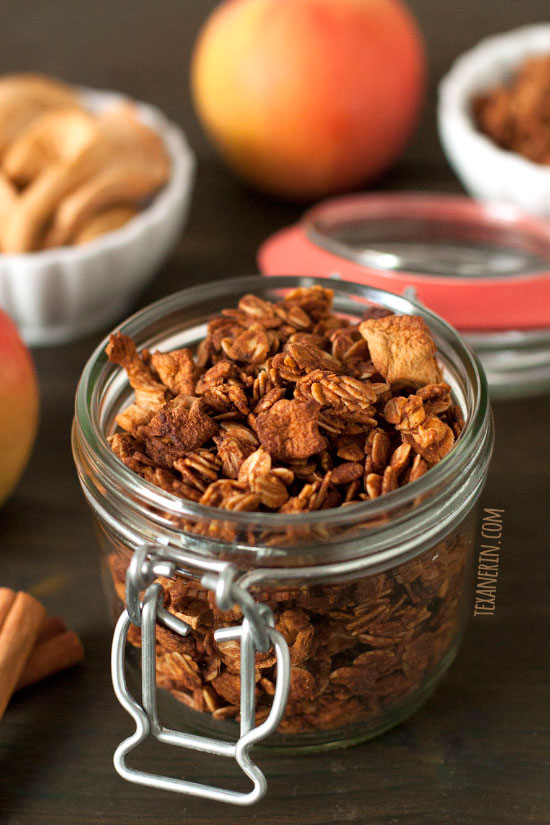 Yesterday was the last day of my 10-day no grains, sugar or potatoes detox! Before I started, I just assumed that today would be a gigantic sweets and carb fest. Weirdly enough, I didn't really crave sweets at all, though I was really bummed about the lack of potatoes, rice or pasta in my diet. Lunch and dinner without any of those three is just sad. I've never eaten so much peanut butter, cheese and fruit in my life! One day I ate three bananas, two apples and 9 plums (which maybe explains why I wasn't craving sugar? ;)) But it was interesting. I learned that I can survive eating more vegetables and less carbs. I guess I'm a little slow to realize that but better late than never, right? :)