These vegan cinnamon sugar donut muffins are 100% whole grain and have an amazing texture! You won't miss the eggs at all.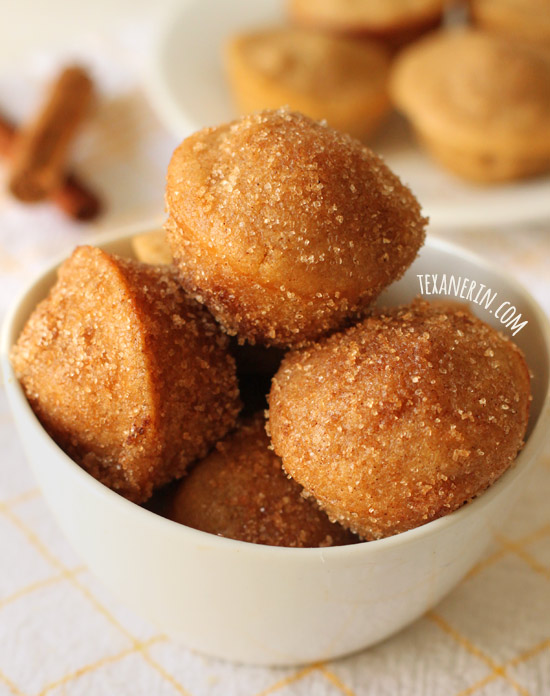 Hey – I finally made something vegan! I know I have quite a few vegan readers but I really struggle with the egg thing. Flax eggs just aren't as nice as the real thing or at least they haven't been in the recipes I've tried.
But that's why this recipe is so great. There's no flax egg and nothing funky going on. Just wholesome real ingredients (not that flax eggs aren't wholesome or real)! I saw Ashley @ Baker by Nature's cinnamon sugar doughnut muffins a few weeks ago and instantly had to make them. And I'm so glad I did!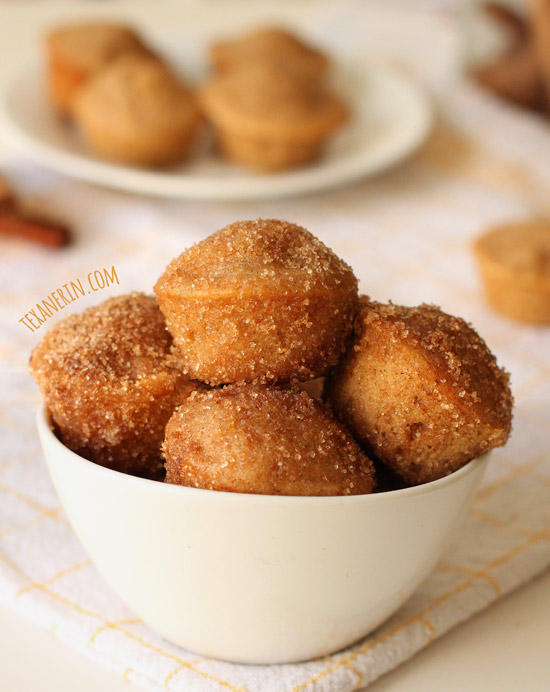 I changed the recipe a little (you know how I am… less sugar and all whole wheat) and accidentally de-veganized them. So if you need them vegan, make sure you read the note about not dipping them in butter post-baking.
I posted these awesome little vegan donut muffins over on Java Cupcake today. Betsy's husband just returned from his third deployment (this time in Afghanistan) so she has way better things to do than blog. So I'm stepping in the for the day!
It's not very often I have the chance to meet another food blogger but I got to meet Betsy in January when she was up here in Berlin. We made these raspberry cheesecake brownies, which were pretty epic, and I can't wait to go down to Bavaria to visit soon time soon and bake some more. :)
For the recipe, hop on over here: cinnamon sugar donut muffins.
If cinnamon sugar donut muffins aren't your thing, here are some more of my vegan goodies!