A super moist apple butter bundt cake full of fall flavor and with maple cinnamon almond butter glaze!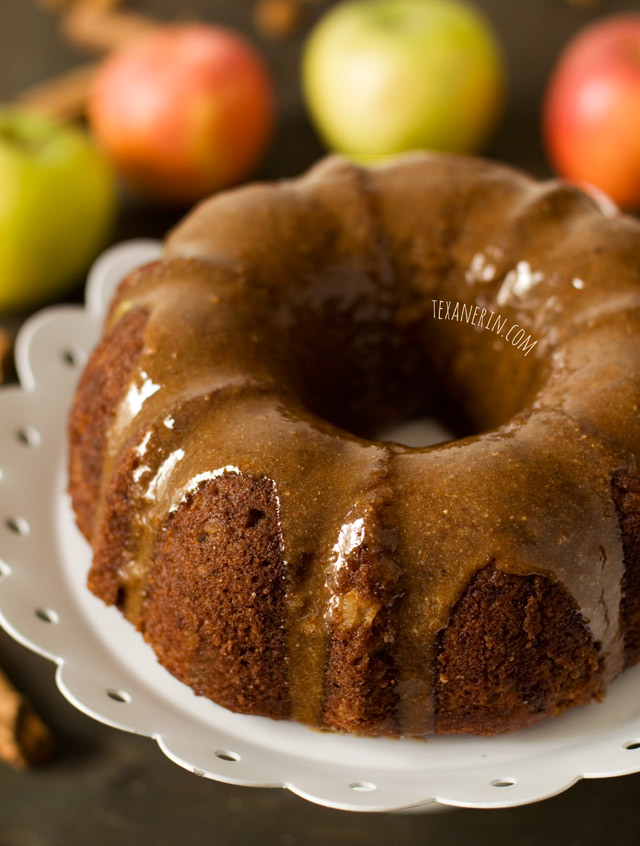 I've been making a lot of goodies with my homemade apple butter. Here's my first grain-free creation! It's super moist and bursting with fall flavor. I don't normally make bundt cakes just because I don't need so much cake, but for my guest post for Rose at The Clean Dish, I wanted to do something special.
The best part of this cake is the glaze. Although I'll sometimes use powdered sugar (mostly just in glazes), I really wanted to stay processed sugar free for this cake. So I was really worried about how I'd make my cake a little prettier. I just thought it was impossible to make a glaze without powdered sugar.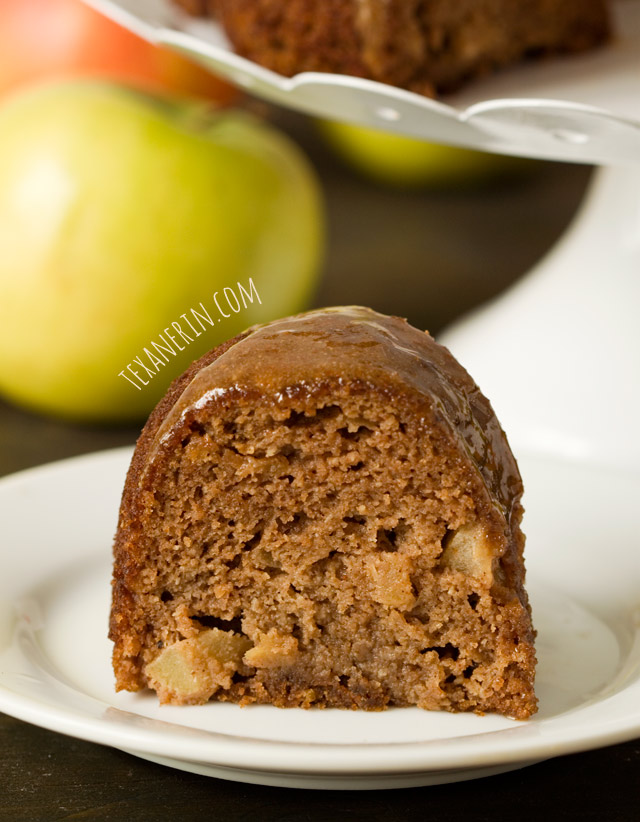 I was whipping up a batch of maple cinnamon almond butter when it hit me – add some coconut oil and bam! Super healthy glaze. So it's just almonds, maple syrup, cinnamon and a little coconut oil. Yum!
For the apple butter cake recipe, you'll have to pop on over to The Clean Dish.
Want some other apple goodies? Here are some of my favorites!