This piña colada smoothie only uses fresh fruit and coconut milk, making it a delicious and healthy way to start the day! It's also vegan and dairy-free.
I hope everyone enjoyed the holidays! I didn't plan on taking two weeks off from all things blogging but that's what happened. Now that I feel super relaxed, I'm ready to get back to sharing some healthy recipes.
I was supposed to be headed to the Caribbean for a blogger retreat in less than one week but had to cancel for various reasons. So I made this piña colada smoothie to pretend that I'm not somewhere that's grey and dreary 97% of the time. :)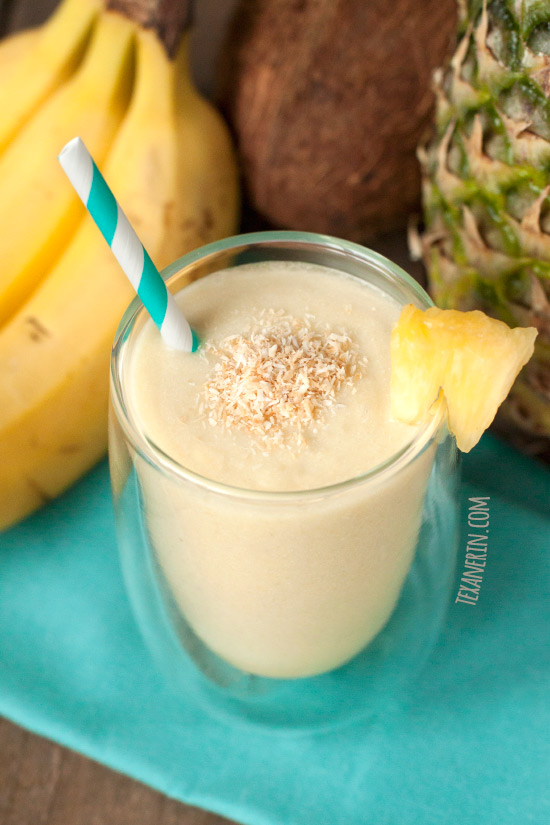 This smoothie consists of nothing but healthy ingredients: banana, fresh pineapple, and coconut milk. I saw some recipes with pineapple juice but I wanted to avoid adding that since it's basically all sugar. I did try adding some in one version and it's delicious, so if you don't mind the sugar, go for it!
Another thing you could try is coconut milk Greek yogurt. I don't have access to it over here but I bet it'd be delicious in this smoothie!
You can also toss in a bit of an avocado for the added nutritional benefits! It contributes to the creaminess, too. If you're making this for breakfast and want something a little more filling, toss in some oats.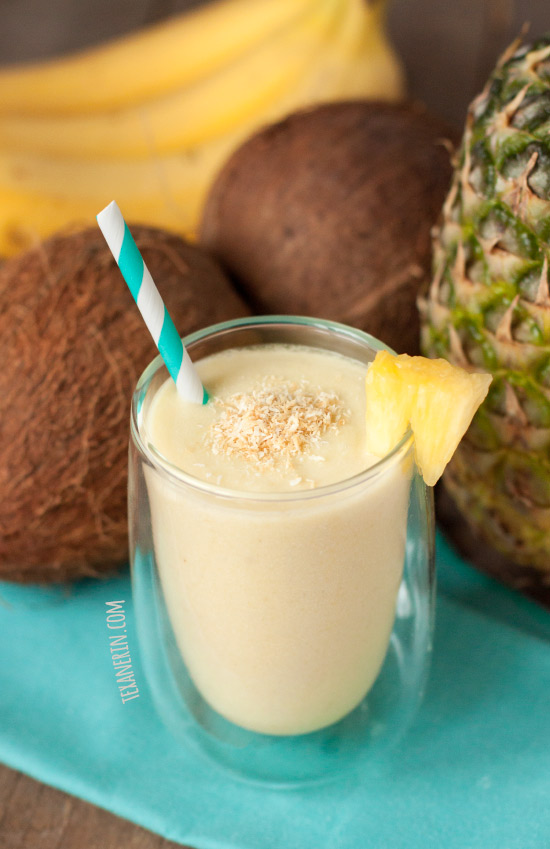 I have to admit that I've only ever had one piña colada and am far from a piña colada expert. You may want to have a little extra pineapple on hand if you don't find my version to have enough of a pineapple taste. Or if you want it more coconutty, add some coconut extract or coconut butter!
If you have time, I recommend partially freezing the bananas and pineapple chunks. I never add ice to my smoothies as I don't like how icy and watery it makes them, so freezing the fruit helps. I don't completely freeze the fruit because I use an immersion blender that couldn't handle it.
As a lot of people are going back to work tomorrow, I felt it my duty to try this piña colada smoothie with some added rum, just in case you feel a hankering for that kind of thing after a long day at work. It works. :D
If coconut isn't your thing, here's another tropical-ish smoothie to help get you through the winter!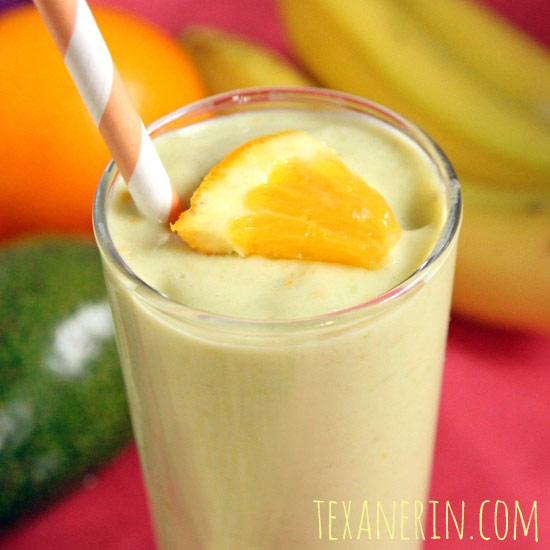 Want another delicious pineapple treat? Try this amazing Cinnamon Fried Pineapple!
❀
Healthy Piña Colada Smoothie
Prep Time:
Cook Time:
Ready in:
Yield:

1 medium serving
Ingredients
1/2 cup (108 grams) canned coconut milk
3/4 of a medium banana (80 grams without the peel), sliced into 1/2" chunks and frozen for 30-60 minutes
1 cup (124 grams) fresh pineapple, sliced into 1/2" chunks and frozen for 30-60 minutes
other possible additions: avocado, coconut Greek yogurt, coconut extract, coconut butter (not oil), plain Greek yogurt, pineapple juice, rum, oats, shredded coconut or coconut flakes as garnish
Directions
Blend everything together using an immersion blender, blender (I'd recommend a high-powered one like a Blendtec) or food processor. If using a blender, make sure to add the coconut milk first to make blending easier. Process until smooth.
Serve immediately.