Wondering how long overnight oats last? Overnight oats can be prepared and refrigerated for up to 5 days and still taste great. In this post, I'll share best practices for maintaining the taste and texture of overnight oats and taking the rush out of your busy mornings.
With just 5 minutes to prep overnight oats, it's easy to make a week's worth, but it's also important to understand the best way to store them.
My overnight oat recipes call for milk. You can use whole milk, but you can also use a dairy-free alternative like almond milk or oat milk. Either way, storing these overnight oats in the fridge in an airtight container will be good for up to five days.
Note that the freshness falls primarily on the expiration date of the ingredients. If you're using milk or yogurt that is soon to expire, you'll want to eat it all up before that date.
Also, because we are using dairy in these oats, the placement in the fridge is important. Don't put the oats in the door for example. The temperature fluctuates when the door is opened and closed throughout the day, so it's best to put it in the back or middle of the fridge.
You can use water instead of milk to make overnight oats, and that'll stay fresher longer than oatmeal made with milk, but you should never leave it on the counter overnight just because it is made with water. Also, note it won't be as creamy if you use water instead of milk.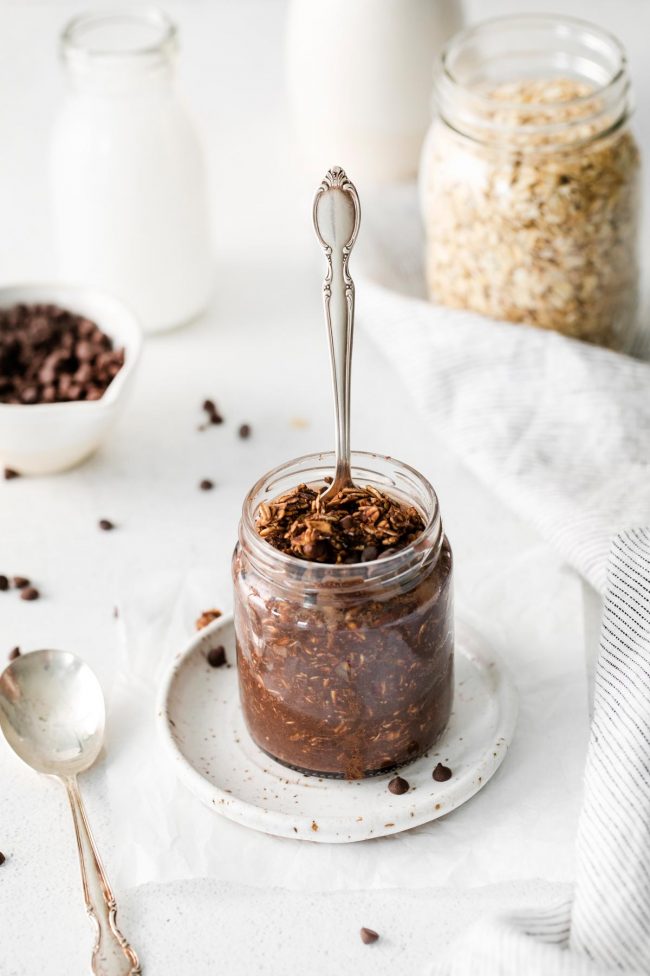 (the above photo is of chocolate protein overnight oats – that recipe will be coming soon!)
If you use a dairy alternative like almond milk, it will extend the freshness of the oats more than if you use cow's milk. But again, the oats will absorb more liquid the longer they sit.
The oats will continue to soften the longer they sit. You may very well like it super creamy and less chewy.
I personally think they're best when eaten within a day or two. They're soft but not too mushy.
I recommend making them in batches if you are wanting a long run of overnight oats for breakfast. So make a couple of bowls, then mid-week make a few more to replace the others.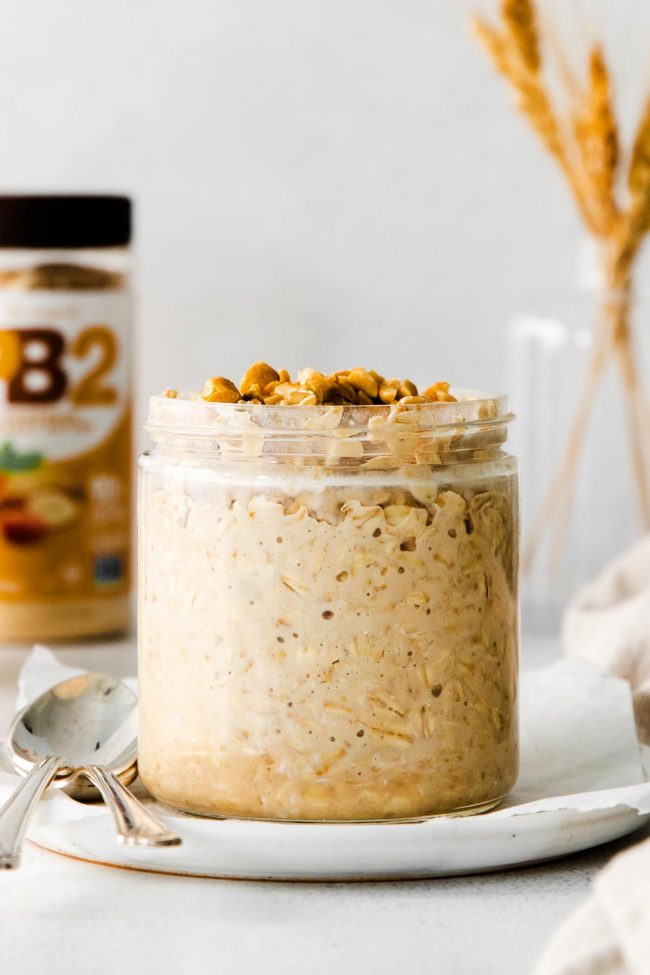 (the above photo is of the PB2 Overnight Oats I just posted)
You may also notice that the longer they sit in the fridge, the liquid will separate from the oats. Just give it a quick stir to reincorporate it before eating.
Another thing is if you top your oats with nuts or coconut flakes, I wouldn't add them before storing as they will soften if refrigerated.
Same thing with fruit. Don't add the fruit in advance as it'll soften and get mushy.
Instead, stir it in before you dig in. Fruit, like bananas, will turn brown so just slice the bananas and top before eating.
By the way, did you know that oats that are sealed and stored appropriately can keep for up to 25-30 years? Seems like a great thing to add to the pantry.
I hope I've answered your question on how long overnight oats last! Have any flavor requests?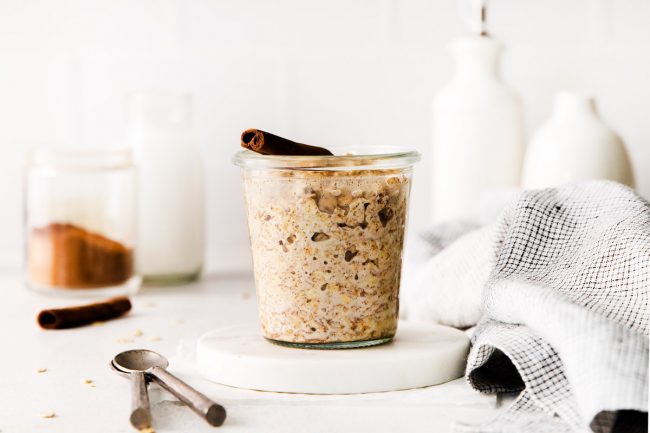 (the above photo is of cinnaon overnight oats, which I'll also post soon!)
And if you're interested in learning more about overnight oats, I've also written these posts about them: