Update: I made the pie again today with less sugar and we liked it even better that way. I've updated the recipe to reflect the reduced sugar amount.
This isn't the least bit healthy and it contains Biscoff spread, yet again. I tried waiting longer to post this but I just can't wait another day. Sorry! After this, no more Biscoff recipes from me for a good while. And back to the healthy stuff.
I took my grandfather's (who is 90 and still bakes) peanut butter pie recipe, reduced the sugar, and replaced the peanut butter with Biscoff spread. And of course I added a Biscoff cookie crust! I first made this a few weeks ago, only making a fourth of the recipe and serving them individually in two whiskey glasses.
Here's
where to find Biscoff cookies and Biscoff spread in the U.S.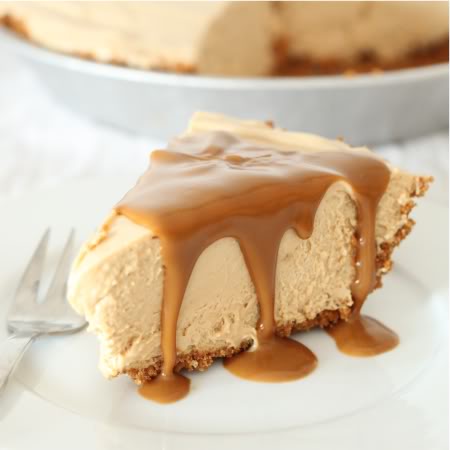 Maybe this is obvious to everyone else, but I just figured this out today. If you have a peanut butter or Biscoff pie, freeze the pie for a few hours, take it out of the freezer and cut it immediately or wait a few minutes until it's easy to cut. You can then put it in the fridge or leave it at room temperature for it to soften a little, but I think it's even better frozen.
Ingredients:
Crust:
30 Biscoff cookies (about 1 1/2 cups)
3 tablespoons sugar
6 tablespoons butter
Filling:
1 cup (240ml) heavy cream
1 8-ounce package (225 grams) cream cheese
1 cup (260 grams) Biscoff spread / Speculoospasta
1/2 cup (100 grams) granulated sugar
1 teaspoon vanilla
Directions:
1. Preheat the oven
to

325°F / 160°C.
2. Crush the cookies, add the sugar, and then mix with the melted butter. Pat the crust into a 9-inch pie pan. Bake for 9 minutes. Take out of the oven and let cool completely.
3. In a medium bowl, beat the heavy cream until stiff peaks form. But don't beat it so much that it makes butter!
4. In a separate medium bowl, using the same beaters, beat the rest of the ingredients until well blended. I normally mix it for about two minutes.
5. Fold the whipped cream into the filling mixture until it's well combined. Pour into the cooled crust.
6. Refrigerate and wait until it's set or just start digging in and then cover up the evidence. Nobody has to know.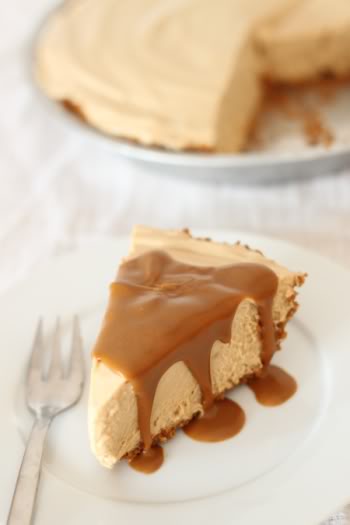 This pie looked a little boring so I melted some Biscoff spread and poured it on. Before I even put it in the fridge, it created something like a chocolate hard shell, but cookie flavored.
German bakers: I said this in my other Biscoff post, but they have Speculoos (Biscoff) cookies at Metro! If you use the fan when baking the crust, just bake it a few minutes less. So about 6 – 7 minutes. Because the cream cheese in Germany has more whey, it'll be a little gooier than the peanut butter pies you've had in the U.S. Just keep it in the freezer and take it out a few minutes before you want to serve it.