This kladdkaka, also known as Swedish sticky cake, gets a healthy makeover in this grain-free, gluten-free, dairy-free and 100% whole grain version!
I shared this gluten-free kladdkaka over on Food Fanatic today and couldn't wait to share it with you all! It's another recipe from my book and the last one I'll be posting.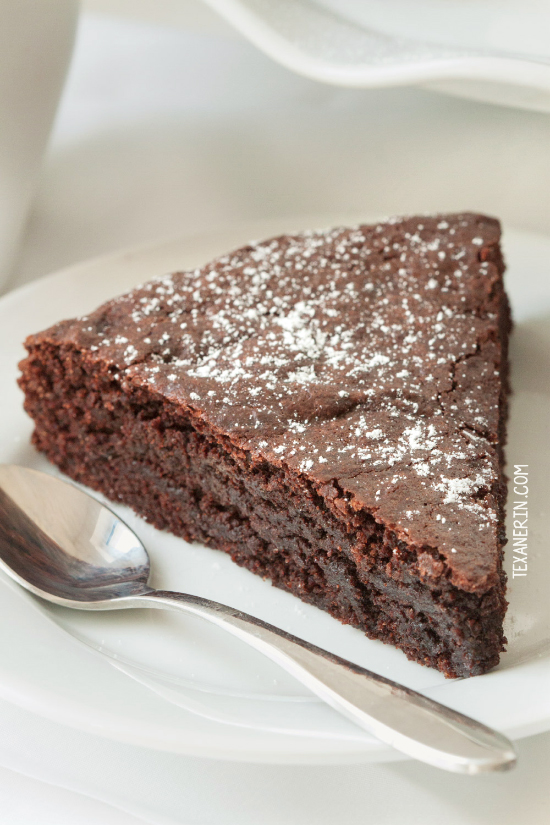 Speaking of which, I have a big favor to ask of you. If you bought the book and have already made a few recipes, I would really, really appreciate it if you could leave a review on Amazon. When I'm browsing cookbooks online, my decision is usually based on the reviews and right now my book could definitely use some more. Thank you so much. :)
I've shared quite a few Swedish recipes and this kladdkaka is one of my favorites. Just like kanelbullar, you can find it in just about every other cafe in Sweden. It's really popular and for a good reason. It's kind of like a cross between a brownie and a cake and should, unlike my overbaked kladdkaka pictured, be super gooey!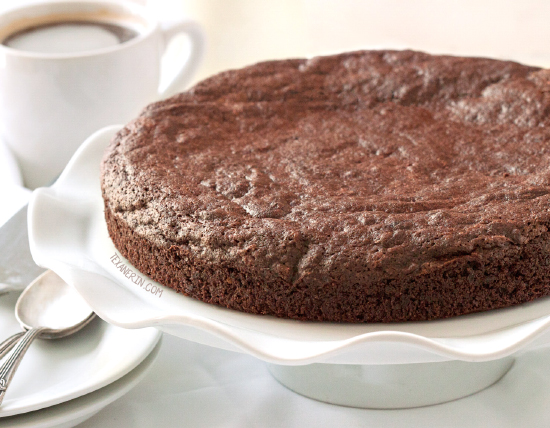 Kladdkaka is traditionally made with all-purpose flour and butter but by using buckwheat and coconut oil, it was super easy to make grain-free, gluten-free, and dairy-free. And I swear – it's just as good and you can't tell any difference! If you don't have buckwheat, whole wheat flour works just as well for a non-gluten-free version. I'm pretty sure whole spelt would also work well. If anything, it'd just be even gooier!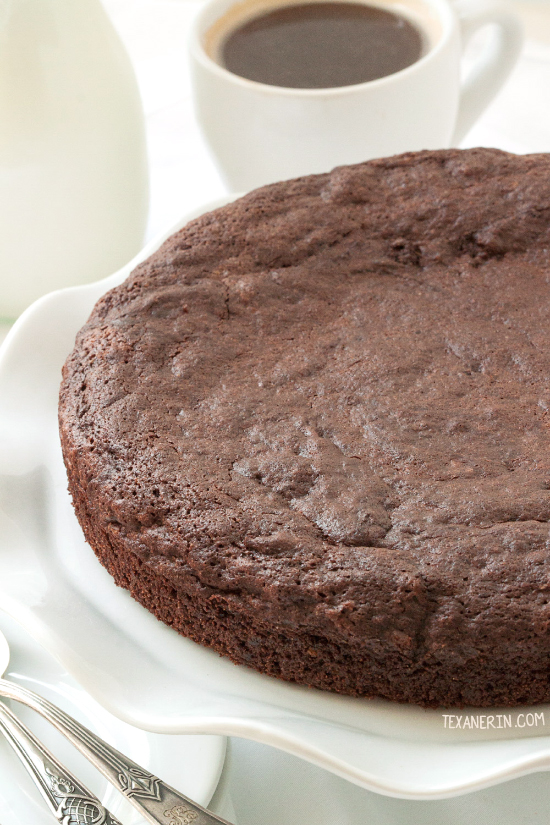 This is one ridiculously easy cake to make and the only way you can really mess it up is if you overbake it. I wasn't paying enough attention when I baked the one pictured and instead of setting the timer for 14 minutes, I set it for 20. People still inhaled it, but it should look a lot moister and gooier. I didn't really even process that internally until I was editing the pictures and had a close look at the texture. Put a chocolate cake in front of me and all thinking goes out the door, it seems. ;)
If you're wondering how this cake can be grain-free and whole grain, please read the buckwheat section on my Ingredients page. :)