Is baking soda vegan? Most often, yes! But read on if you're concerned about buying from cruelty-free companies.
What is baking soda?
Baking soda is the name that is given for sodium bicarbonate which is a chemical compound. It's a powdery substance made up of bicarbonate anions and sodium cations. In the form of baking soda, it has a crystalline structure, yet appears as a fine powder as well.
The only ingredient in baking soda should be baking soda, and that is naturally vegan. The only issue could be cross-contamination.
Is Arm & Hammer baking soda vegan?
Just like the other baking soda brands, theirs doesn't contain any non-vegan products. The issue with them is that they test on animals.
Arm & Hammer isn't cruelty-free and neither is their parent company, Church & Dwight.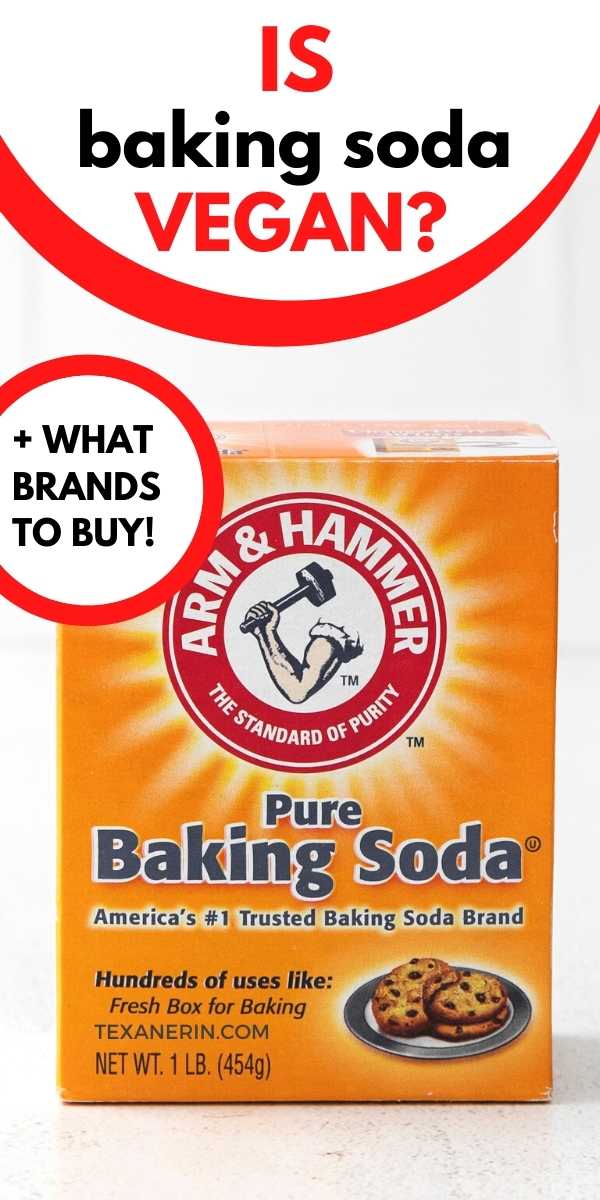 Vegan baking soda brands
PETA has a Cruelty-free Search engine. You can search by company name, or have it show you a list of all companies that do or don't test on animals.
Unfortunately, you can't find every company on there. They have to sign PETA's statement of assurance to get listed, and I guess a lot of companies haven't or don't want to do that.
I search for about 10 different brands that produce baking soda and only found one.
One of my favorite companies, Bob's Red Mill does not test on animals and they carry baking soda. You can find it here on Amazon.
If you'd prefer to support a cruelty-free company, definitely go with Bob's Red Mill!
How is baking soda used?
The primary purpose of using either baking powder or baking soda in recipes is to neutralize acidic compounds. When the acids are neutralized, carbon dioxide is the byproduct.
There are abundant amounts of acids in products like yogurt, lemon juice, brown sugar and also buttermilk. The end result is that the batter is going to rise, which is why you use this when baking cakes, cookies and other treats.
Vegan recipes with baking soda
Should you be in a baking mood, check out some of my favorite vegan recipes that use baking soda!
Let me know if you have any other questions! I'd be happy to help answer them. :)