This paleo vegan chocolate fudge is slightly chewy + caramel-like and is virtually guilt-free (but doesn't taste like it)! Can also be made with butter for a more traditional version. Nut-free, GAPS and AIP-friendly.
I made another fun little video to show you just how easy it is to make homemade coconut butter and to make this fudge. Hope you like it and that you have a nice Valentine's Day / Tuesday. :)
I've been making a crazy amount of homemade chocolate and fudge over the last few months since I can't have any of the store-bought stuff.
I've been experimenting with all kinds of combinations of coconut oil, coconut butter, cacao butter and coconut cream. I must have made over 50 different recipes (but don't worry for my health – I only made a 1/4 recipe at a time ;)) and I finally have one that I'm super excited to share!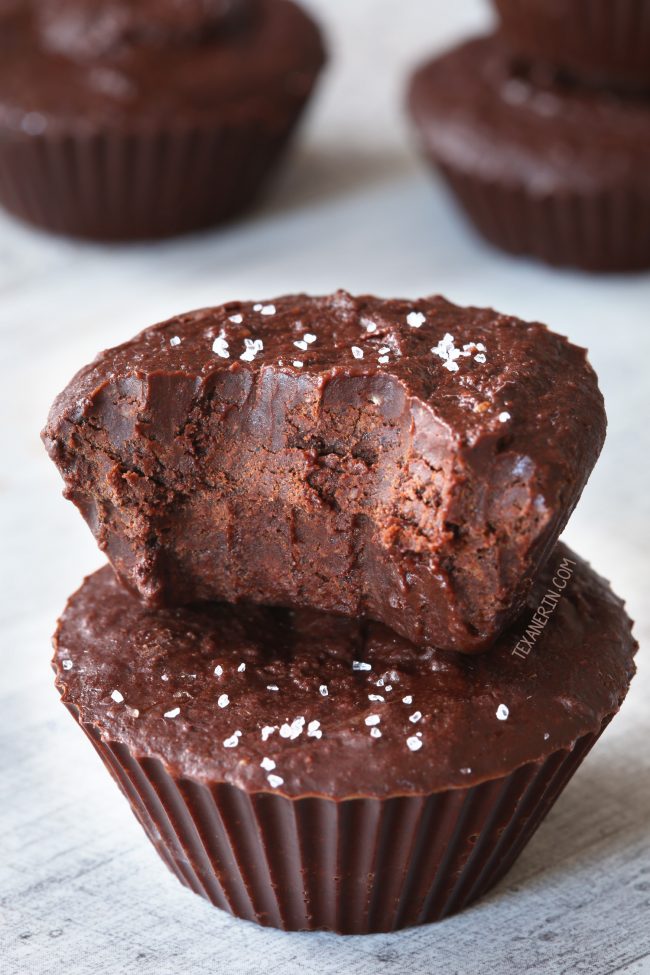 The paleo chocolate hazelnut fudge I posted a while ago is pretty much exactly like regular fudge but it uses chocolate chips. If you'd prefer to avoid using processed chocolate, this version is for you!
Or actually, this paleo fudge is for everyone. No matter your diet, I'm pretty sure you're going to love it.
This recipe uses coconut oil (or unsalted butter for a non-vegan and dairy-containing version), coconut butter, cocoa (or cacao or carob) powder and honey (or another sweetener for the vegan version) and is stable at room temperature. At least it is at this time of the year when room temperature coconut butter and oil are solid! But they are better when chilled. They're fudgier and more chewy.
And this is super exciting for those of us tired of everything coconut flavored – there's no coconut taste (at least with the ingredients I used)! Which is kind of crazy considering it's based on a bunch of coconut products.
For another coconut oil-based fudge that doesn't taste like coconut, try this maple peanut butter caramel fudge! It's not paleo with the peanut butter but it is vegan. :)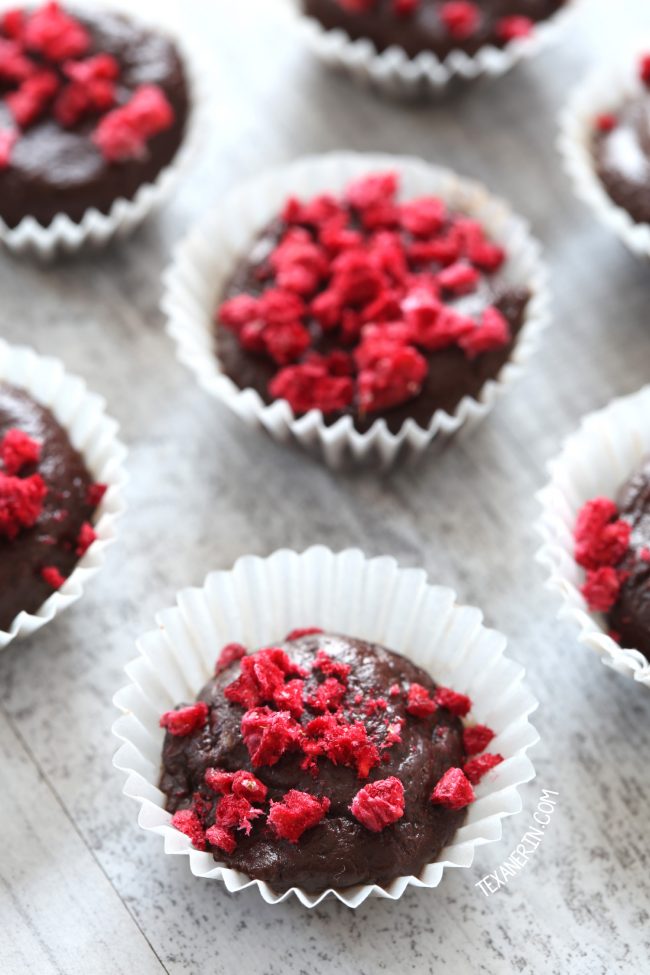 One reason that I've had to experiment so much is that the ingredients sometimes don't like to combine. The oil likes to separate.
I've read that you should melt the liquid ingredients first, then add the other stuff, but my honey would separate. Then I read to use a food processor or blender, but that resulted in the oil completely separating and it looking just nasty. Definitely don't do that.
The only way that consistently works for me is to melt everything except for the honey together and once that's combined, add the honey.
If your coconut oil or coconut butter is in liquid form, refrigerate them until solid again. If you use melted ingredients and combine them with the other ingredients, it won't combine well and the oil will separate and be a mess.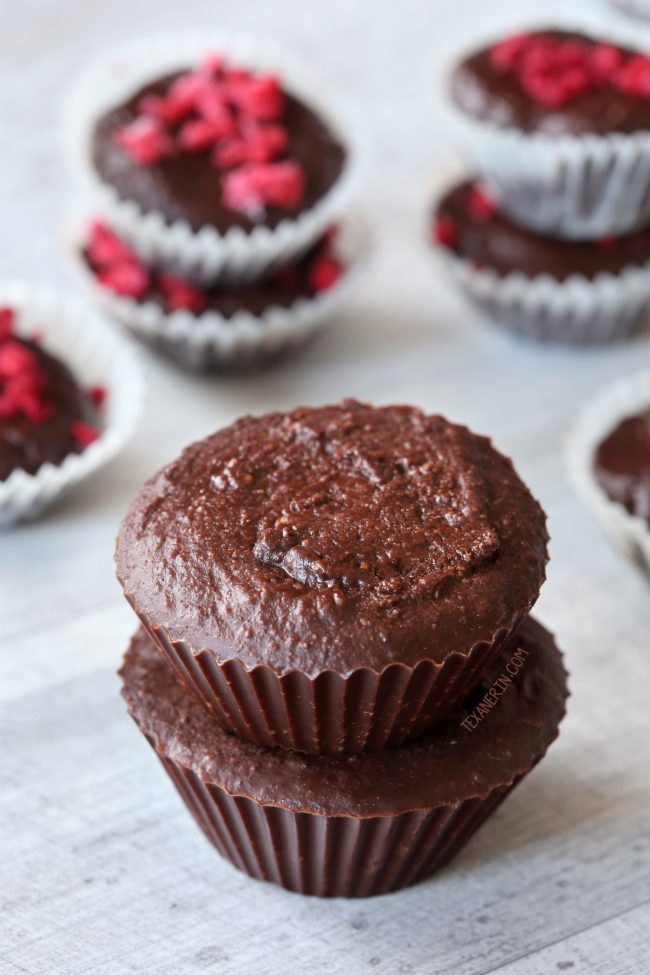 If that does happen, it's not the end of the world. You won't have to throw it away. There are instructions in the recipe on how to handle that.
If you've tried other healthy coconut oil-based fudges, then you know they can have a weird texture. But not this vegan chocolate fudge recipe!
These are a little chewy and ever-so-slightly caramel-like. I actually prefer this fudge over the chocolate chip based one I linked to above!
For the vegan version, you can use maple syrup, but they'll be less chewy and not caramel-like. You could use brown rice syrup, but then they're not paleo.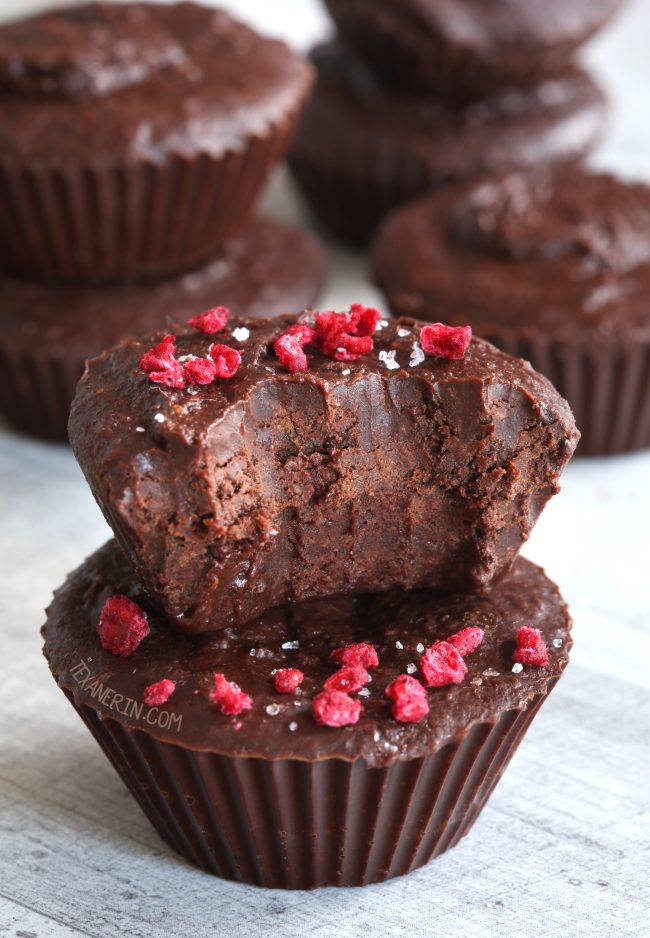 And as a bonus, this chocolate fudge is AIP and GAPS-friendly! If you have no idea what those diets are, just ignore this. :D For anyone else on both of those diets, this fudge is my absolute favorite treat that I've had!
There are so many different options listed in the recipe but I haven't tried every single combination of each variation. I'm pretty sure they'll all work but if you want to play it safe…
These are the combinations of ingredients I've tried:
Cocoa powder + honey + butter
Cocoa powder + honey + coconut oil (our favorite combination)
Cocoa powder + maple + coconut oil
Cocoa powder + brown rice syrup + coconut oil
Carob powder + honey + coconut oil
Click here to share the video on Facebook!
❀
Paleo Vegan Chocolate Fudge
Prep Time:
Cook Time:
Ready in:
Yield:

24 small pieces (2 teaspoons each) or 16 large (1 tablespoon) pieces
For the AIP / GAPS options, please see the notes below the recipe!
Ingredients
3 tablespoons (42 grams) coconut oil (should be firm like cold butter) or 3 tablespoons (42 grams) unsalted butter for a dairy-containing version
1/4 cup (60 grams) solid, non-melted coconut butter, broken into small pieces (not coconut oil nor cacao butter - here's how you can make your own homemade coconut butter or you can buy it here)
1 teaspoon vanilla bean powder or 1 teaspoon vanilla extract
3/4 cup (86 grams) cocoa powder or 9 tablespoons (65 grams) carob powder1
1/8 (add up to 1/4 teaspoon salt if you like things salty)
1/4 cup (80 grams)2 honey (I like Nature Nate's), maple syrup or brown rice syrup (use the latter 2 for vegan but note that brown rice syrup isn't paleo)
Directions
Please follow the directions exactly or else you may have issues with getting the ingredients to mix together well! You may also have issues if you add or change any of the ingredients or amounts.
Combine all the ingredients, except for the honey, in a small pot and mix together until decently well combined. Turn on the heat to the lowest possible setting and stir continuously until no more lumps remain. Don't heat for too long or the oil will start to separate. This really shouldn't happen if you follow directions and don't make any changes to the recipe, but if it does, refrigerate the pot for a few minutes, stir, refrigerate, stir, etc. until the oil has been incorporated. Then gently reheat until it's soft enough to stir in the honey.
Once no more lumps remain, remove from the heat and stir in the honey or other sweetener.
Taste and add more salt. Make sure to add enough. It brings out the chocolate taste and the fudge will taste flat without enough.
Pour into mini muffin liners or a container lined with parchment paper. Refrigerate for 1 hour and then cut into pieces.
Refrigerate for up to 1 week (they'll likely last for several weeks but I'm playing it safe!). They're fine at room temperature (though you should keep the butter and maple versions refrigerated) but are chewier and are slightly chewy when chilled. They're also great frozen (and perhaps thawed a little bit).
Notes
The carob version doesn't melt as nicely as the cocoa powder version you see in the video but once you add the honey, it should be fine!
These were the perfect sweetness for me but you may want to use a little less honey if you prefer dark chocolate. You could stir in 6-7 tablespoons to begin with, taste and add more, if desired.
It's important that you melt all the ingredients together at the same time. If your coconut oil or coconut butter is melted, refrigerate them until solid again. If you use melted ingredients and combine them with the other ingredients, it won't combine well and the oil will separate and be a mess.
For AIP: Use carob powder. Vanilla powder / bean scrapings are elimination-phase legal (read more here).

For GAPS: Cocoa powder is GAPS-legal once you're on the full diet and don't have any digestive symptoms. Read here for more info. I also use vanilla bean scrapings but it looks like pure vanilla extract (with just vanilla beans + vodka) is legal.