Wondering how to make coconut butter? All you need is shredded coconut and a food processor or high-speed blender for this homemade coconut butter! Naturally paleo, vegan, and gluten-free. With a video.
A few people mentioned in my recent recipes with coconut butter that they didn't know you could make your own. So here we go!
In case you've never heard of or seen coconut butter before, it's different than coconut oil. Coconut oil is the oil that is pressed out of coconut meat.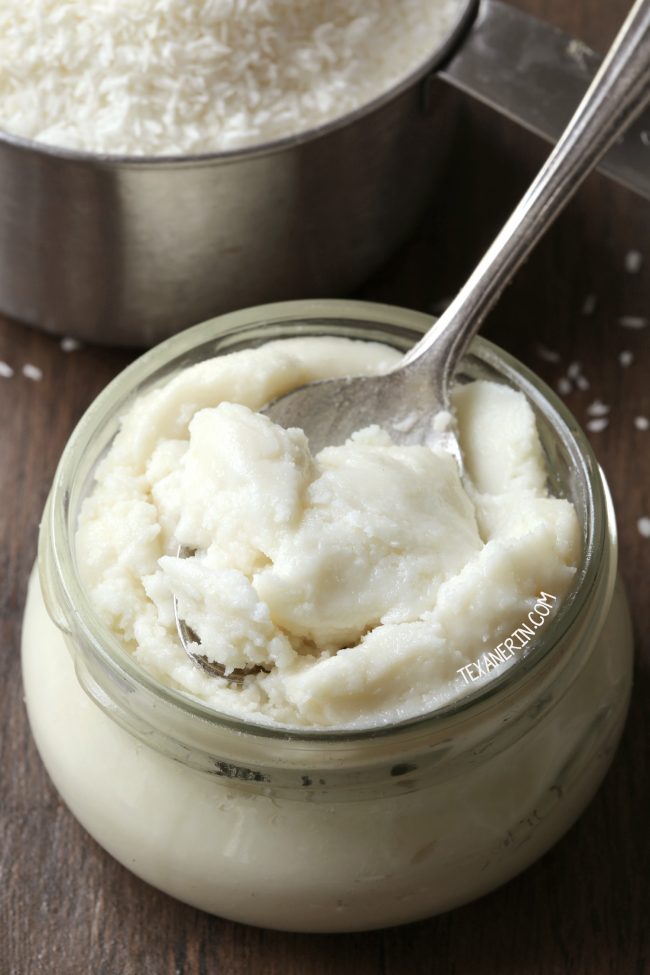 And this right here? Coconut butter is just the ground up dried meat (so… shredded coconut) of a coconut. It's not interchangeable with coconut oil or any nut butters. You have to use it in recipes that specifically call for coconut butter. Like this banana and coconut butter smoothie!
If you need some ideas, try this healthy vegan peanut butter and jelly fudge or this paleo vegan chocolate fudge!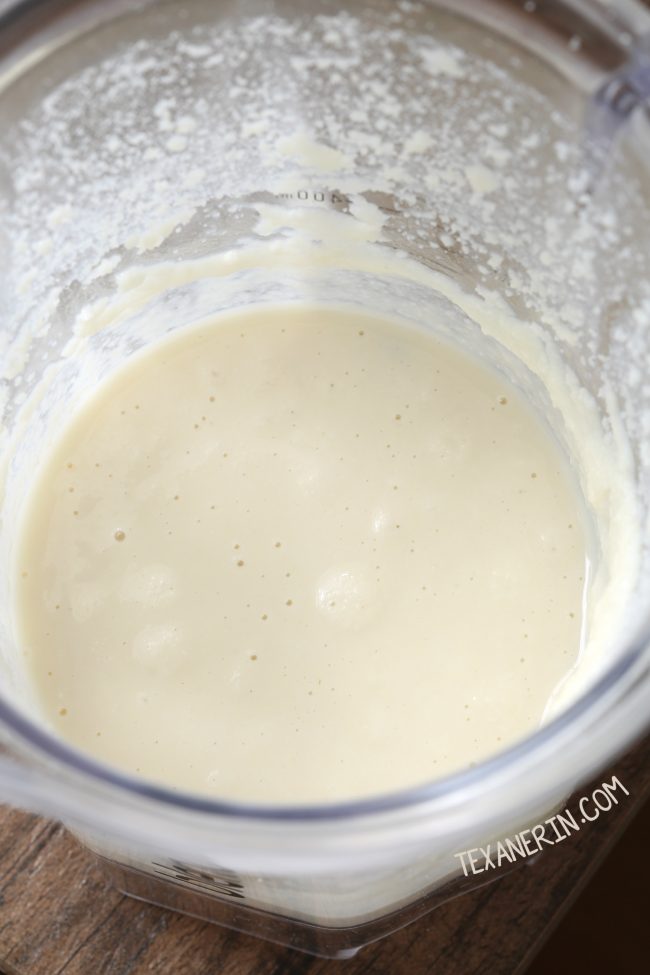 You might have seen Artisana coconut butter, which is really great and indeed a little smoother than the homemade version (at least if you're using a food processor – if you use a high-speed blender, it's exactly as smooth). The only problem is that it's expensive!
Right now, it's $15.65 for a 14-ounce jar on Amazon. That's .98 an ounce. This unsweetened shredded coconut from Bob's Red Mill is only .24 an ounce.
The different names of coconut products are so confusing. You can use shredded coconut like what I linked to, and you'll find other stuff called flaked coconut, coconut flakes and desiccated coconut. All of that works. Desiccated will just take a bit longer than the other kinds. And make sure to use unsweetened and full-fat! None of that reduced-fat stuff.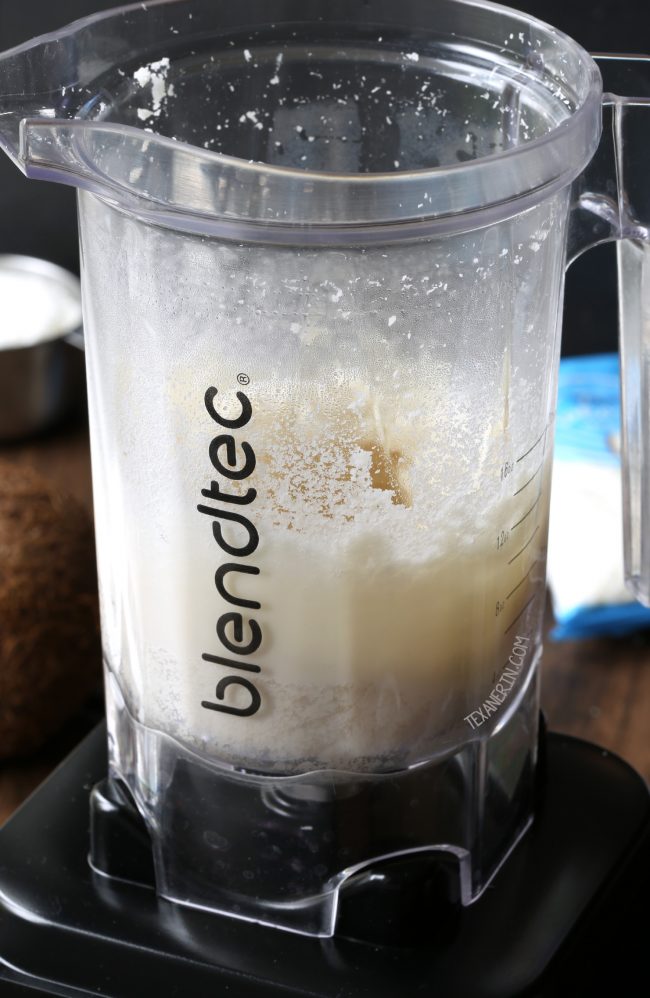 What doesn't work is coconut chips. That's the kind that's oven-roasted until dry and crisp. I haven't tried making coconut butter with them but I'm pretty sure it wouldn't work.
And some brands have products that they call coconut flakes that are what I'd consider coconut chips. You see the coconut in the background of that first picture? That's what you want. Not big, flat crunchy things.
And using a fresh coconut won't work, either.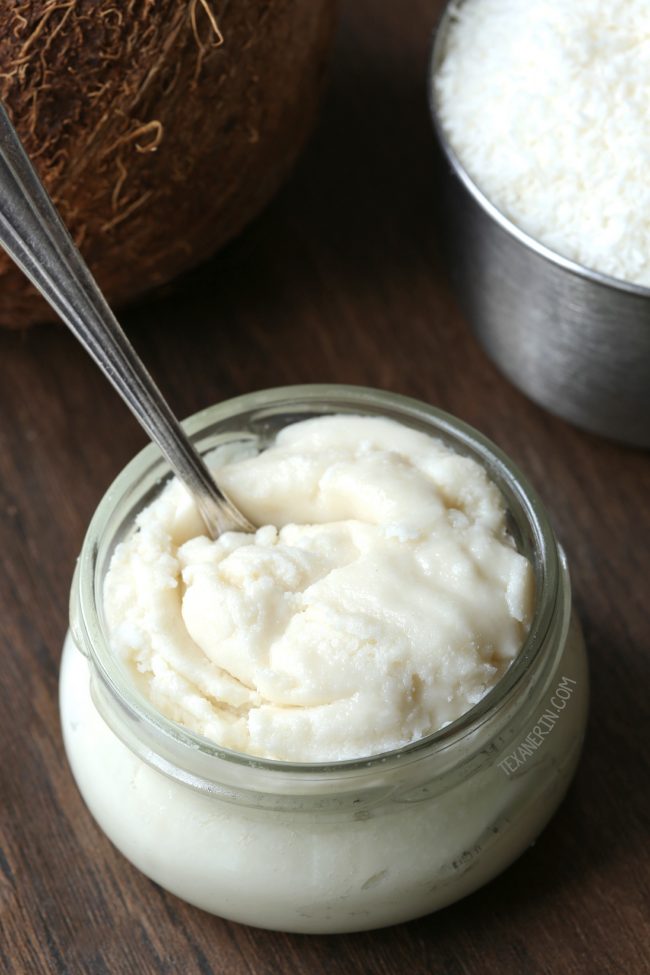 The amount of coconut you use will depend on how big your food processor or high-speed blender (a regular blender will not work! You have to use a Blendtec or Vitamix) is. You need to fill the food processor at least halfway with coconut. You'll have a hard time processing if it's not at least halfway full.
Coconut butter stays good for ages at room temperature so don't worry about making too much! That's just not possible.
It's actually more of an effort for the food processor to process less than the recommended amount called for in the recipe, so I wouldn't recommend halving it.
So what are you going to do first with your homemade coconut butter? :) If it sounds too adventurous for you, here's a post and video on how to make peanut butter! It's just as easy as making coconut butter.
Click here to view, comment or share the video on how to make coconut butter on Facebook!
❀
Homemade Coconut Butter (naturally vegan, paleo)
Prep Time:
Cook Time:
Ready in:
Yield:

a little less than 1 cup coconut butter
Ingredients
Directions
If using a food processor: fill the food processor at least halfway with coconut flakes. You'll have a hard time processing if it's not at least halfway full. Process until very liquidy, almost like water. Stop every few minutes to scrape down the sides and let it cool a little if it feels too warm. Don't kill your food processor! Depending on your food processor, it could take 15-20 minutes.
If using a Blendtec (you can also use a Vitamix), use the Twister Jar and start processing while twisting the top of the jar counterclockwise. I start off on 1 and work up to about medium power. Process until very liquidy, almost like water. It'll only take about a minute.
Place in a jar and stir every hour or so until firm and solid (this may take up to 6-8 hours depending on how warm your kitchen is. If you're in a hurry, refrigerate). Store at room temperature. To soften, place the jar in hot water.
As an Amazon Associate, I earn from qualifying purchases. For more info, see my disclosure.