These five ingredient peanut butter banana fudge balls happen to be gluten-free, 100% whole grain, dairy-free and vegan and are super quick and easy to put together!
These balls may be a bit late for back to school week but who cares? They're good every day of the year and it's never too late for healthier snacks or desserts that actually taste good!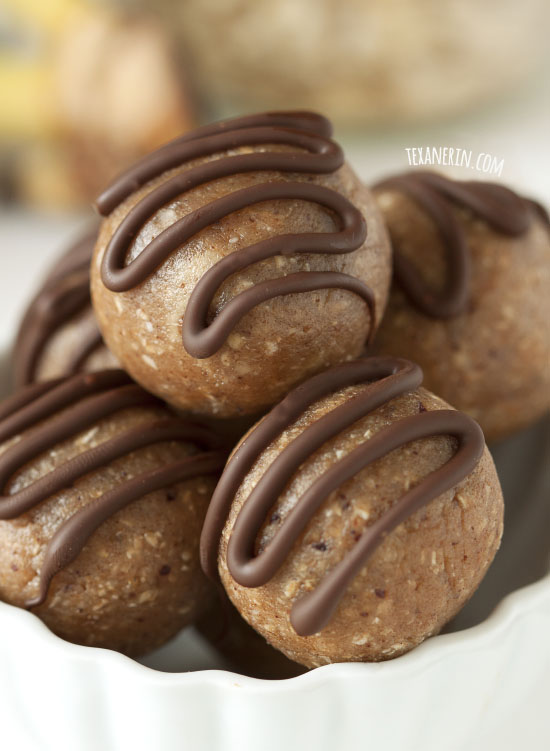 I made these gluten-free peanut butter fudge balls for a post on Food Fanatic but they're too good not to share over here! They're not exactly like fudge but they're definitely fudge-like, which makes sense given that these consist primarily of peanut butter, banana and dates. I threw in some oats for fiber and some oat bran because it has a slightly better nutritional profile than oats (and I might have had a bag open for the past 5 years that I wanted to get rid of). If you don't have oat bran, I'm pretty sure adding more oats would work.
My favorite part? They're totally fruit sweetened! They have one banana and half a cup of dates so you don't have to feel guilty about tossing a few of these in the lunch box (or eating half the batch in one sitting). I say this in every date containing recipe I post, but these do not taste date-y. These are all banana and peanut butter!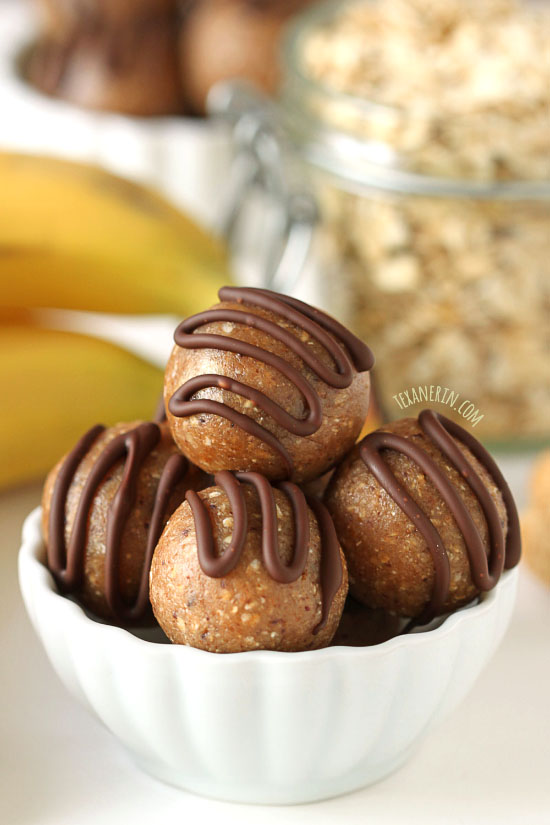 I just got back last night from a little trip I took with Amanda from Kevin & Amanda and Stephanie from Plain Chicken. We went to New Orleans, y'all!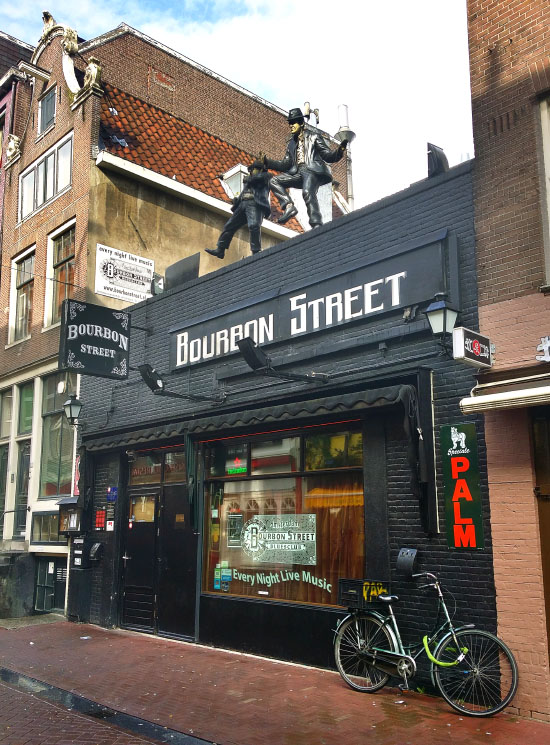 Okay. Not really. It's Amsterdam.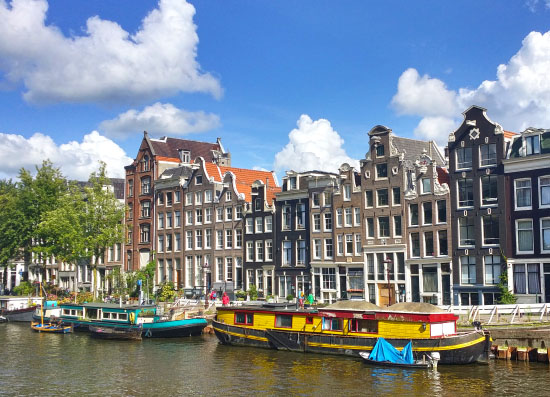 Sorry for the lousy picture quality. I took these with my phone.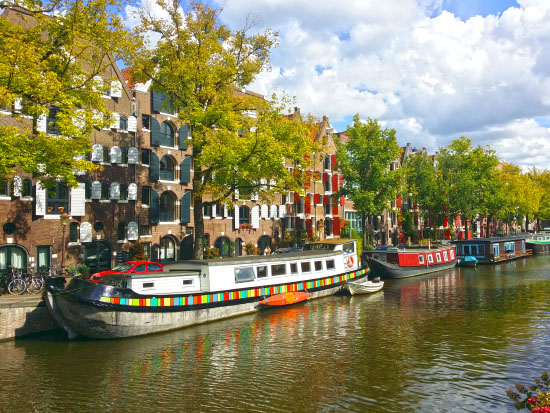 There were lots of house boats, cute houses, and a ton of good food.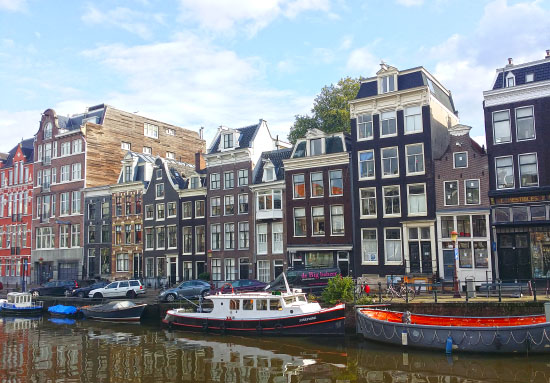 I actually wanted to bake something to post when I got back but I hurt my knee on the second day of vacation. Yesterday's walk through the airport with a heavy backpack did not help. :( When I'm back on my feet, it's time for apples! There shall be apple everything. :D