Avocado adds an awesome creaminess to this refreshing and healthy raspberry banana smoothie!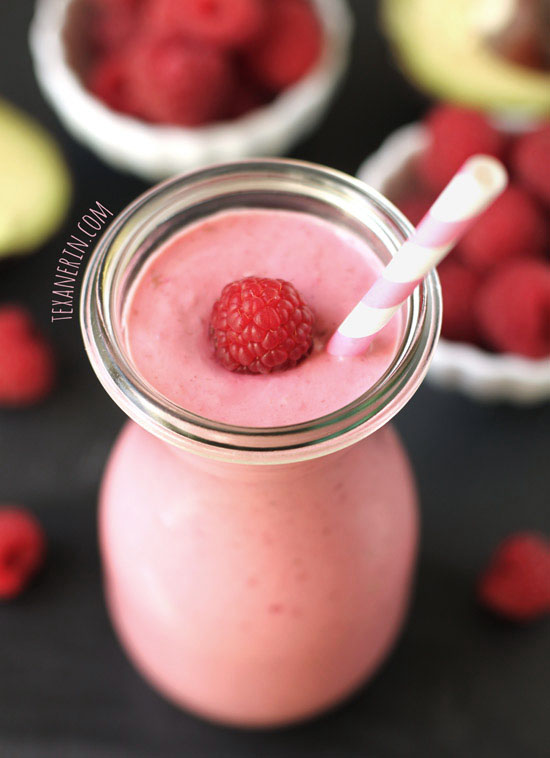 First of all, I promise you can't taste the avocado! It magically just blends in with the other fruit. If you want to taste the avocado, just add more avocado and less banana. That way it stays just as creamy. And for a dairy-free and vegan version, leave out the yogurt and use almond milk or soy milk or whatever you like! It'll still be pretty thick without the yogurt.
I got the idea of adding avocados to my smoothies from The Baltic Maid. Thanks to her for making it easier for me to eat green stuff! This Healthy Green Smoothie also looks great.
This isn't much of a recipe. Just throw stuff in the food processor or blender and that's it. Add more fruit, less fruit, different fruit, it doesn't matter. :) And this raspberry avocado smoothie keeps well for about 24 hours, in case you can't finish it all at once. I usually double the recipe and love having one ready as soon as I roll out of bed the next morning!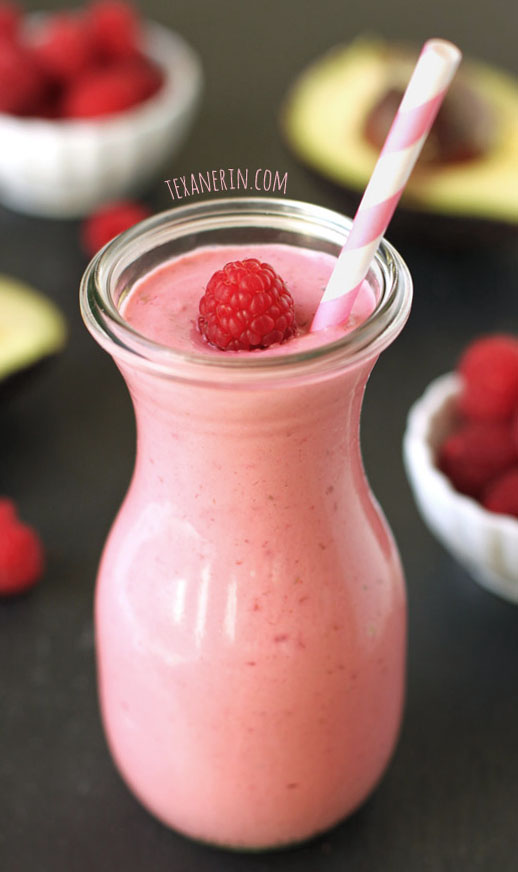 In these raspberry banana avocado smoothie you get four or five servings of fruit (I wish avocados counted as vegetables!) and yogurt. It's an awesome way to start off the day in a healthy way or to cool off after a day of running around outside!
Have you ever made a smoothie with avocados? I'd love to hear what fruit you used, if you did! I'm kind of in love with avocado smoothies that don't taste like avocados at the moment. :) I think my brain is programmed to automatically programmed to dislike and reject anything that tastes "green." So I need to hide the "green" taste, if that makes any sense!
Don't like raspberries? I have other avocado smoothies!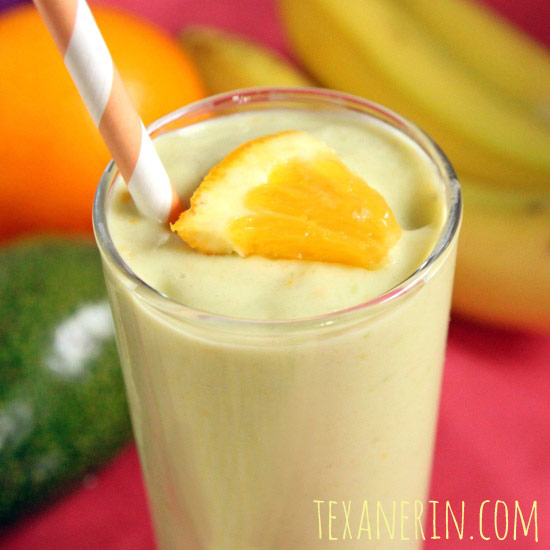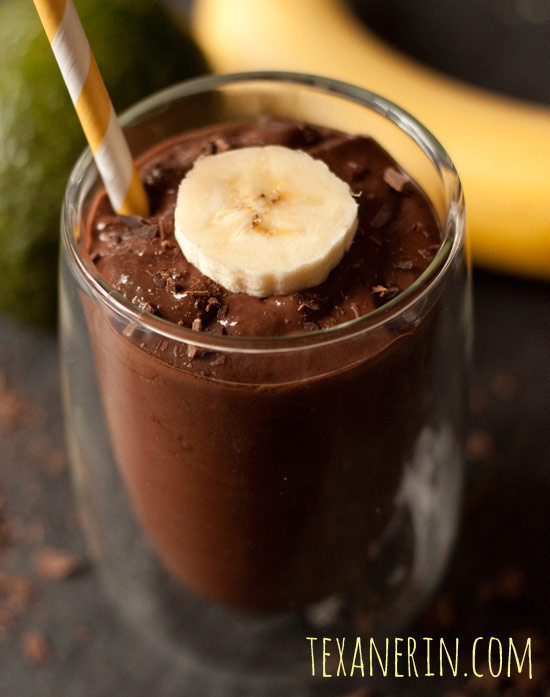 ❀
Raspberry Banana Avocado Smoothie
Prep Time:
Cook Time:
Ready in:
Yield:

1 large serving
Ingredients
1 cup frozen raspberries (about 130 grams)
1/2 avocado (mine was a Hass but you can use any type; mine weighed 130 grams)
1 banana, peeled and chopped into 1/2" pieces and frozen
1 cup (250 grams) plain yogurt (coconut milk yogurt for the paleo / vegan version)
1/2 teaspoon vanilla
honey / Stevia / sugar / whatever sweetener you like
additional milk, optional
Directions
Blend all ingredients in your blender, food processor or with an immersion blender. My blender can't handle recipes without lots of liquid, so I have to do this one in the food processor.
Add sweetener to taste. If you don't add the banana you will definitely have to add some sweetener to this smoothie. With the banana, I never add any sweetener.
If the smoothie is too thick for you, add milk.