These scones are what I would call
perfect
. They're not too muffin-like and not too dry, which is sometimes difficult to achieve with scones. And the espresso flavor is there without being too strong, but is still strong enough to cover up the taste of the whole wheat flour.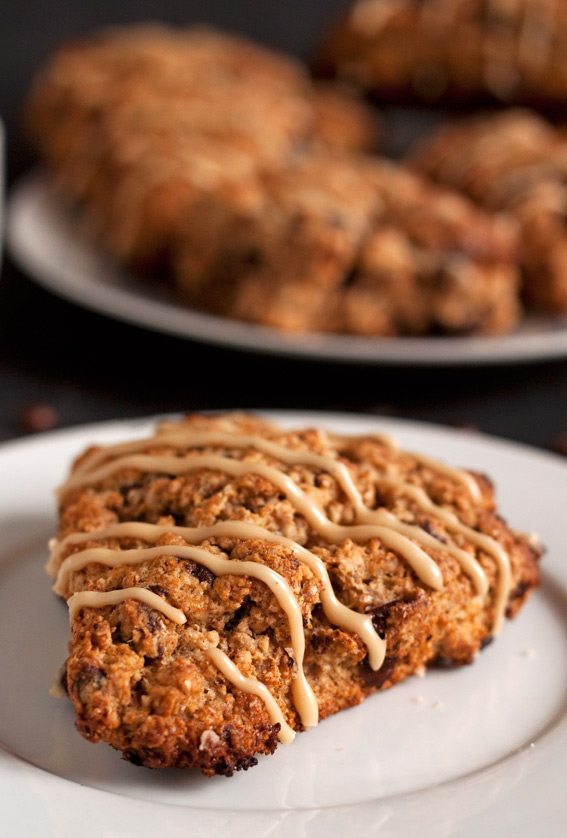 They also have this nice, crunchy crusty thing going on. I think I'll definitely use this base in the future with other flavor combinations! And that glaze?! Yeah. I never want a glazeless scone again. It would be like leaving out 70% of the fun!
For the recipe, click on over here: Espresso Chocolate Chip Scones!
Oh, and even if you're not interested in my scones, go check out my friend Erin's blog,
Dinners, Dishes, and Desserts
because it's awesome and has lots of sweets and non-sweets alike! Back when she asked me to guest post for her, I didn't even think about Easter so I thought these scones sounded just dandy. Well, they're not very Easter-y and for that I apologize. If you need something last minute for Easter, there's always these super quick and easy eggs. And they taste just as good as the real thing! They use honey, natural peanut butter and coconut oil.