For this homemade coconut butter recipe, all you need is shredded coconut and a food processor!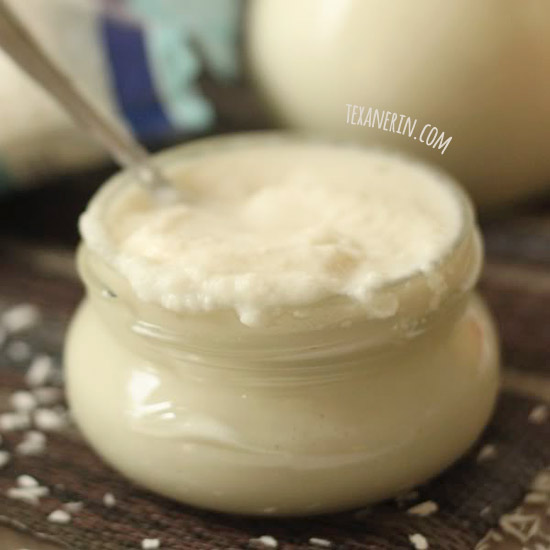 So I made these amazing white chocolate raspberry blondies today with coconut butter instead of butter or oil. I'll post that on Monday but I figured I'd show you how to make coconut butter first because who wants to pay those crazy prices for store bought coconut butter?
A few people mentioned in my recent recipes with coconut butter that they didn't know you could make your own. So here we go!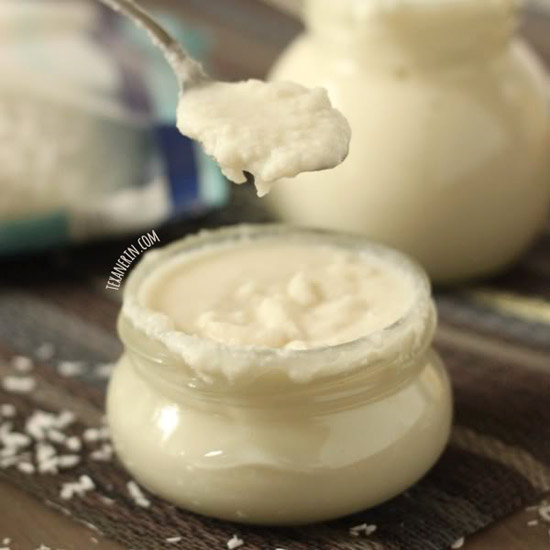 In case you've never heard of or seen coconut butter before (like me a few months ago), it's different than coconut oil. Coconut oil is the oil that is pressed out of coconut meat. Refined coconut oil has no coconut taste and when kept in the fridge, it's hard like cold shortening. Depending on your kitchen's temperature, it's either soft or fluid at room temperature. Unrefined coconut has the same exact texture but does have coconut taste.
And this right here? Coconut butter is just the ground up meat of a coconut. You might have seen Artisana coconut butter, which is really great and indeed a little smoother than the homemade version. The only problem is that's too expensive!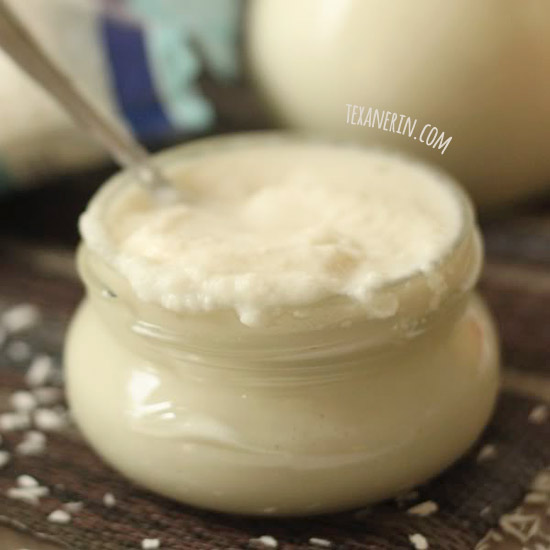 I don't really like to eat coconut butter plain, but I love baking with it. You can expect to see a lot more coconut butter containing recipes around here! The combination with peanut butter is magical. Raspberries too. You can check out some of my other recipes with coconut butter here.
This stays good for ages at room temperature so don't worry about making too much! That's just not possible. ;) It's actually more of an effort for the food processor to process less than the recommended amount called for in the recipe, so I wouldn't recommend halving it.
So what are you going to do first with your homemade coconut butter? :)
❀
Homemade Coconut Butter
Prep Time:
Cook Time:
Ready in:
Yield:

2 1/4 cups coconut butter
Ingredients
21 ounces (600 grams) unsweetened shredded coconut or coconut flakes
Directions
Fill the food processor at least halfway with coconut flakes (~ 2 cups in my case).


Process until creamy like the pictures, stopping it every few minutes to scrape down the sides and letting it cool a little if it feels too warm. Don't kill your food processor!


Place in a jar and store at room temperature.
Notes
It takes so long to make that I almost fill the bowl and the stuff seems to last forever. My food processor is a 14.5 cupper for reference.
Supposedly, with a high-powered blender, it takes one minute. With normal food processors, it takes about 10 minutes.
If you use desiccated (which is drier than coconut flakes and shredded coconut), expect 15 - 20 minutes. Store at room temperature and stir before using.