These fudgy grain-free, gluten-free and dairy-free brownie bites have a healthier coconut peanut butter frosting that sends them over the top!
Coconut and peanut butter isn't a very popular combination and I have no idea why. They're perfect together! And peanut butter and coconut in combination with chocolate? To die for.
These brownie bites are ultra chewy, fudgy and dietary-friendly. I used buckwheat flour to make them grain-free and gluten-free, but if you don't need these brownies to be gluten-free, you can use whole wheat flour. They're also dairy-free if you use dairy-free chocolate and coconut oil instead of butter! Although it's not listed, you can use coconut sugar instead of granulated sugar in the brownies.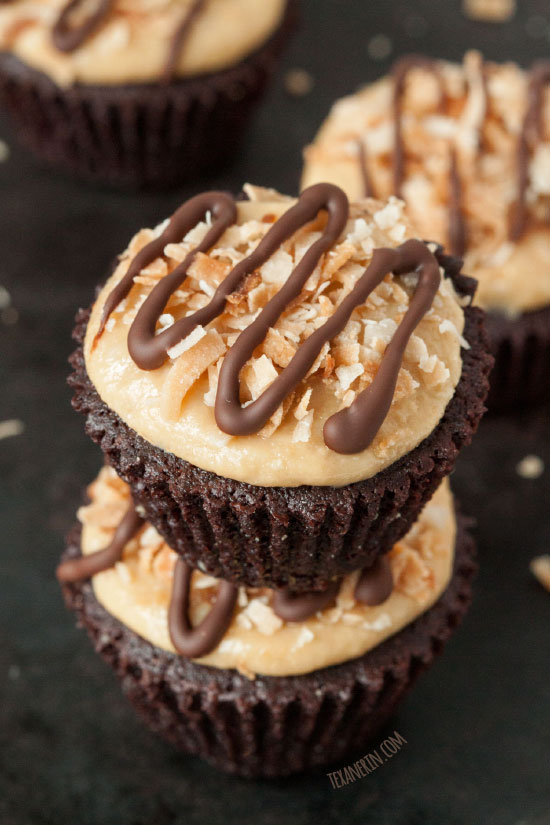 My favorite part is the frosting, which is a combination of peanut butter, honey and coconut butter (which is the ground up meat of a coconut). I realize most people don't have that on hand so I first tried the frosting using coconut oil. This resulted in a runny frosting that wasn't firm enough to be spread on top.
So I tried coconut butter which worked out much better! The coconut taste is more intense and it creates a nice creamy texture. Store bought coconut butter is expensive so I recommend making your own homemade coconut butter. All you need is shredded coconut and a food processor or a high-powered blender like a Blendtec!
If you don't want to use coconut butter, this peanut butter frosting looks great!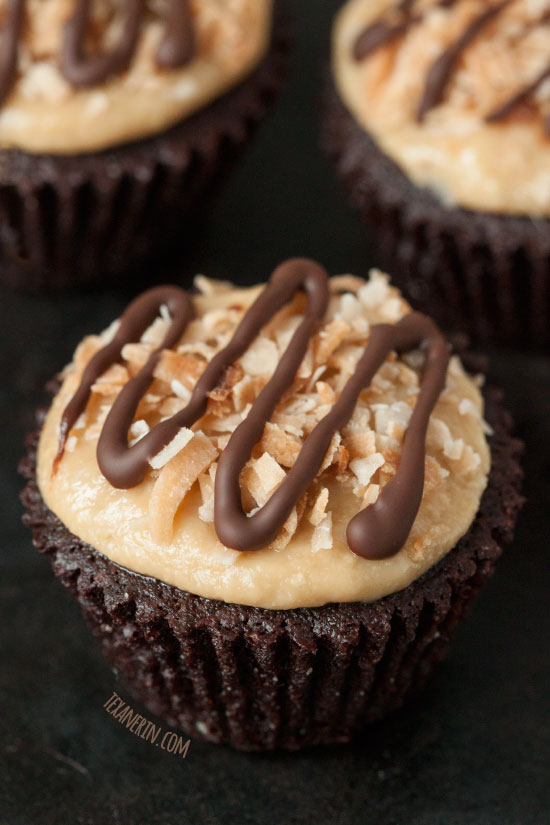 If you don't have a mini muffin pan, you can use an 8″x8″ pan and bake for 16-20 minutes. It also cuts down on the preparation time! As cute as brownie bites are, I don't always have the patience to fill individual muffin liners. Note that you'll likely need more frosting to fully cover an 8″x8″ pan of brownies. I'm guessing you'll need to do 1.5 times the frosting recipe – but as I haven't tried it, I can't say for sure. If you're worried about making too much, make it as written and make more, if needed. It only takes a minute to whip the frosting together!
These gluten-free peanut butter coconut brownies were first shared on my post over on Food Fanatic. If you can't view the recipe, click here.