I'm so excited to bring you the first of (hopefully) many Even He Can Do It! posts!
Two weeks ago, I came home from a long day at work to find Mr. Texanerin making my favorite snack, raspberry applesauce, which I had run out of and hadn't had time to make.
All he seems to do in the kitchen (other than clean up my mess) is make toast, boil spaghetti and potatoes, and fry meat. Oh, and his vegetables… So I was shocked to find him making something like applesauce.
I can't describe how happy it made me and I asked him why he couldn't do stuff like that more often. Turns out that recipes that take a long time to prepare, produce a ton of dishes, call for many different ingredients which he can't locate, or involve difficult steps are not attractive for him.
We then got the idea of him making a super easy and quick recipe every now and then and posting it here for other husbands, boyfriends or really anyone out there who aren't so talented in the kitchen. I'll be helping him with the pictures.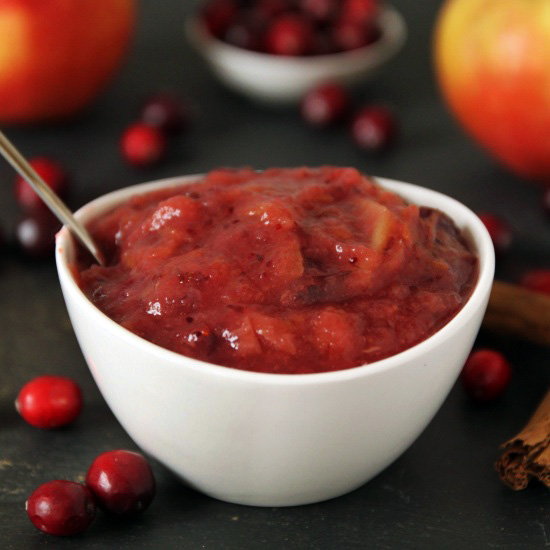 My recipes are already pretty simple, but his will be even easier.
Some of the recipes will be great to make as surprises for significant others, some good for just helping out with a meal, or like this one, if you "have" to make something to contribute to a holiday meal! And like always, the recipes will be healthy or healthified in some way, although I think Mr. Texanerin will get a few passes on that one.
By the way, the "he" in Even He Can Do It! refers to Mr. Texanerin, not men in general. So nobody needs to yell at me. ;)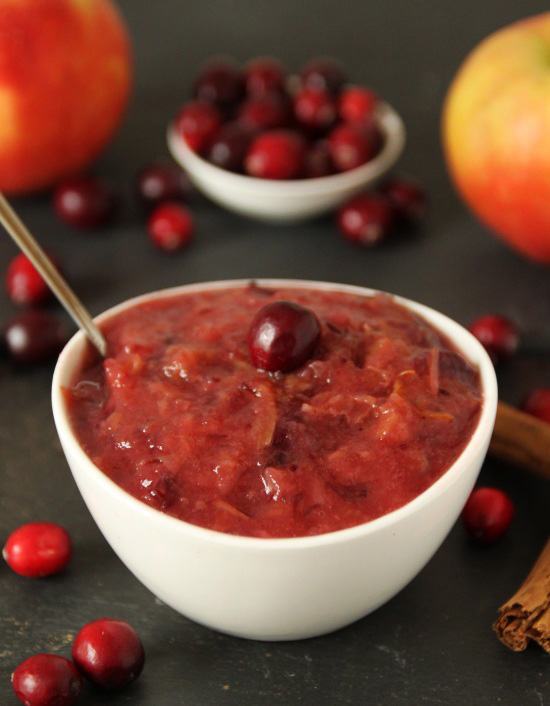 Hi everybody. My name is Alex and I'll be your host today. ;)
Please excuse if the things I post are a little rough around the edges. I am completely new to the world of blogging and English isn't my first language.
I am not a foodie. I like eating a lot, but making the food – not so much.
Before I met Erin, I'd occasionally make stuff to eat for myself, but calling it cooking probably wouldn't be justified. More like boiling some potatoes, steaming some vegetables and frying some meat. To add taste, I'd just throw some spices on them.
More often than not, though, a quick salad and a few slices of bread with lunchmeat, cheese or sweet spreads would do the trick for me. Now with Erin, I get away with minor support roles in the food making process. Stuff like cutting the meat or peeling vegetables.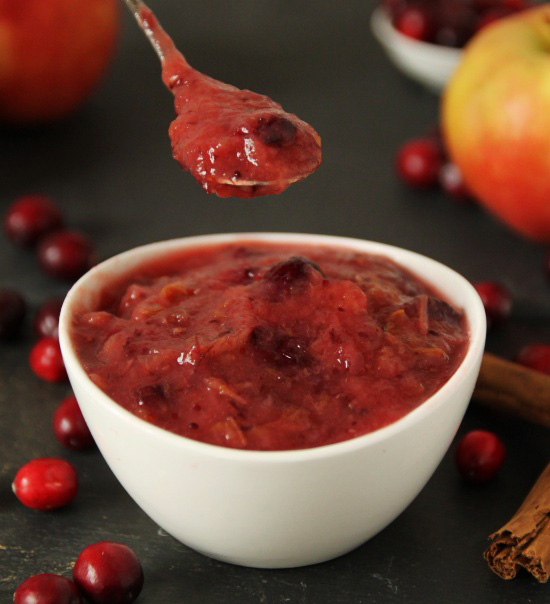 Imagine my "joy" when I had to contribute something homemade to my first real Thanksgiving over at Erin's family in Texas two years ago. Luckily, Erin had this really easy but yet untried orange cranberry sauce recipe for me. Guess what? Everybody loved it! Since then, I consider cranberries my lucky ingredient. ;)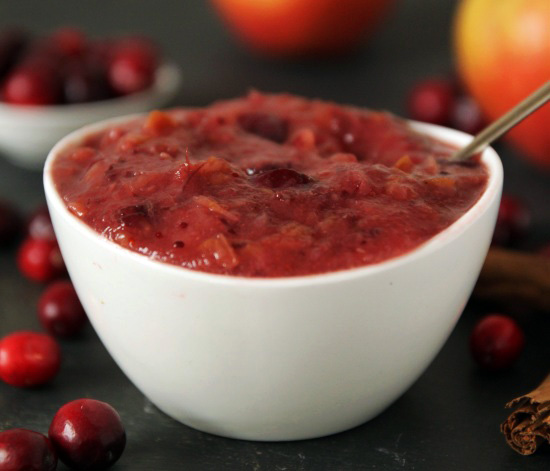 So I couldn't think of anything better to start food blogging with than this really simple cranberry applesauce. Just core a bunch of apples, dump them in a big pot, and add the cranberries and some apple juice and lemon juice. Cook for half an hour, puree it if you don't like chunks, and you are done. No risk of overcooking. No risk of burning. Very few dirty dishes involved. Guaranteed happy wife. Perfect!
Have a great Thanksgiving and let me know how you like the recipe! If you need some more easy recipes for Thanksgiving, try these roasted rainbow carrots. These red-skinned mashed potatoes are also a favorite! If you need a sugar-free alternative, try this keto low-carb cranberry sauce recipe.
❀
Cranberry Applesauce - Even He Can Do It!
Prep Time:
Cook Time:
Ready in:
Yield:

8 cups
Ingredients
2.5 pounds (1100 grams - 5 large) apples
1/2 cup (120ml) apple juice
12 ounce bag (340 grams) cranberries
1 tablespoon lemon juice
2 cinnamon sticks or 1 teaspoon ground cinnamon, plus more to taste
1/4 - 1/2 cup (60 - 120ml) maple syrup or other sweetener, optional
Directions
Core each apple (do not peel!) and cut into about 6 - 8 pieces. Put the apples, cranberries, apple juice, lemon juice and cinnamon sticks or cinnamon into a large pot. Bring to a boil and continue to simmer, partially covered, for about 30 minutes.
Remove from the heat and let cool for about 20 minutes. Remove the cinnamon sticks and then use an immersion blender to puree it if you want it smooth. You could use a potato masher if you want it chunky. Taste the applesauce and if it's not sweet enough, add some maple syrup, a tablespoon at a time. Cool and store in the fridge for up to one week.