This vegan cream cheese frosting doesn't have any unusual ingredients (and no processed vegan cream cheese!), is maple sweetened, paleo and dairy-free!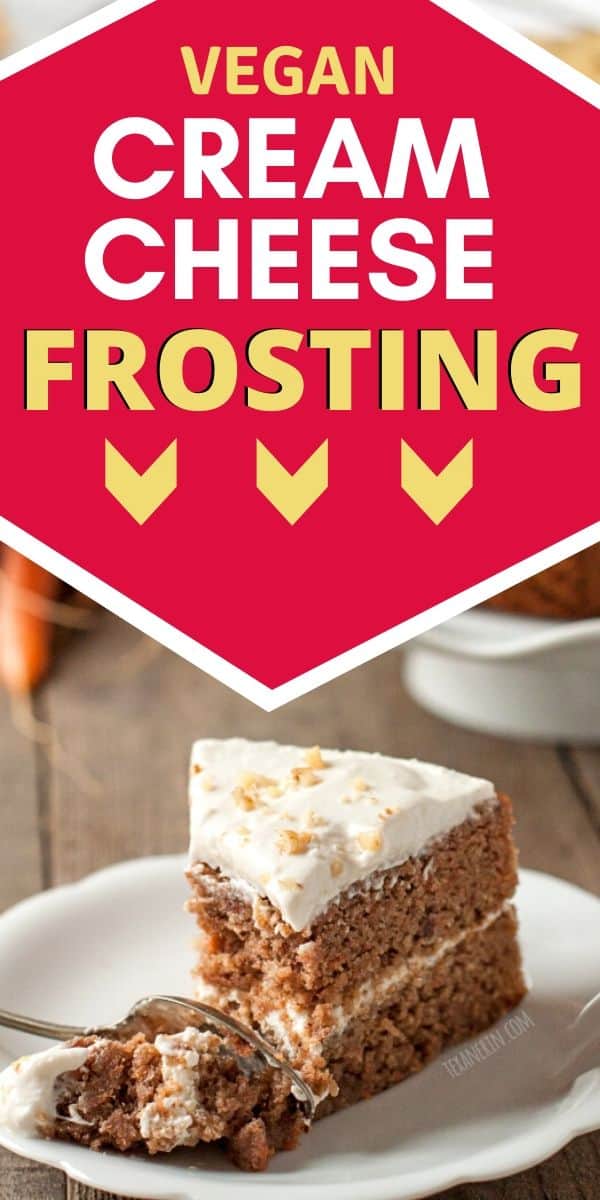 I needed a dairy-free cream cheese frosting a while back and I couldn't really find anything without processed vegan cream cheese, margarine and powdered sugar. I'm okay with powdered sugar (though I try to avoid it if possible!) but the other two? I'd rather pass.
So today's vegan cream cheese frosting only uses "real" ingredients – maple syrup and coconut milk, yogurt, and oil!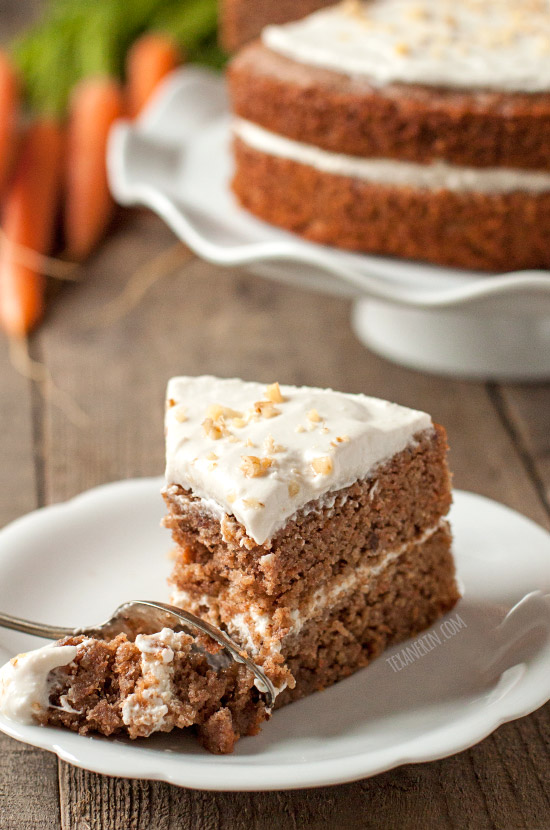 You may be wondering if this really tastes just like regular cream cheese frosting and the answer is – no, it doesn't. But given all the coconut ingredients in this, I'm guessing that was clear. :) For a less coconutty version, use regular Greek yogurt and refined coconut oil, which doesn't have any coconut flavor.
The taste is similar to regular cream cheese frosting in that it's tangy, but it's lacking the obscene amount of sugar, which is fine by me! This was just sweet enough for our liking.
The texture is also kind of different once on the cake and refrigerated – then it's more like a whipped cream cheese frosting. Despite the differences, it's still an amazing sub, especially on goodies like carrot cake.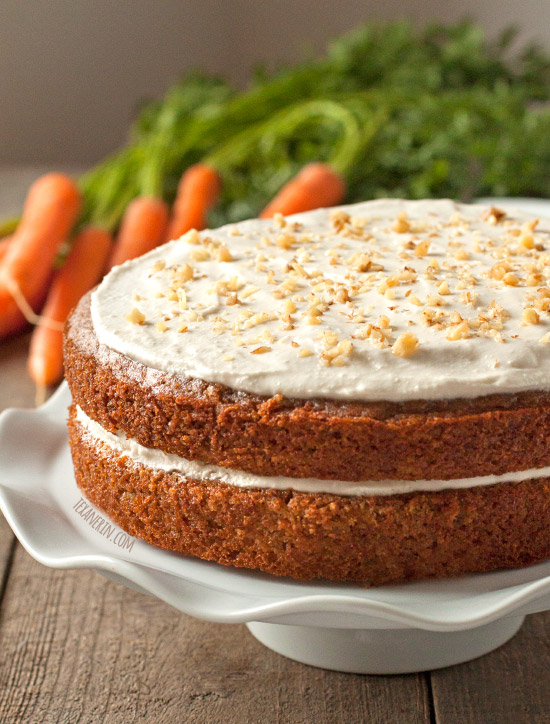 The cake pictured is the cake version of my grain-free healthier carrot cake muffins. I doubled the recipe and baked it in two 8″ pans for 17 minutes.
The texture was somehow different than when baking them as muffins, which seemed fluffier. Baking it up as a cake resulted in a more compact, velvety result. Both are awesome – just different!
This dairy-free gluten-free coconut layer cake from Flippin' Delicious would also go really well with this frosting (and doesn't it look amazing?!)
Make sure to use coconut yogurt or another type of dairy-free yogurt (preferably one that's on the thick side, like Greek yogurt). There are a few different brands that offer coconut yogurt but you could also make your own.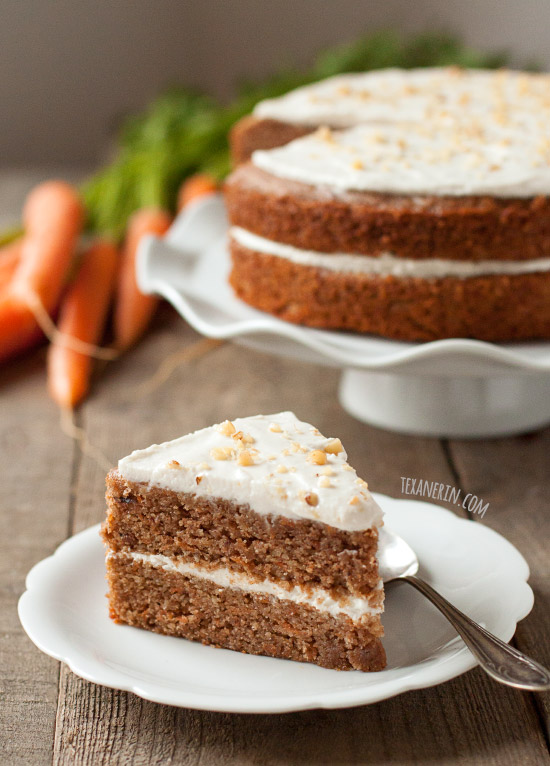 Most recipes (like this thick, homemade yogurt involve incubating the yogurt 6-24 hours. If that sounds too fussy, I like the sound of this cheater version of homemade coconut milk yogurt.
This is like your typical soft cream cheese frosting in that it doesn't pipe (or at least not like buttercream). This vegan cream cheese frosting is definitely more of a spread-it-on kind of recipe!
The frosting yielded about 1 1/2 to 1 2/3 cups, which was just enough for my two-layer cake. Note that it's a somewhat thin layer of frosting (and that I put too little in the middle and too much on the top). If you want a little more, you can easily make 50% more or you could just double it and use any leftovers on one of these grain-free goodies!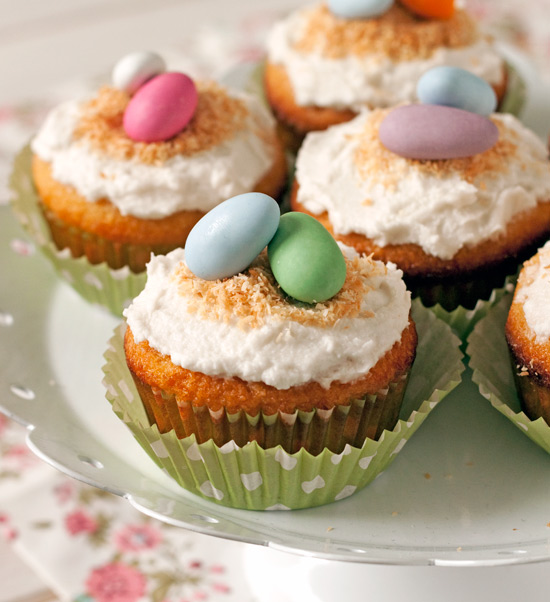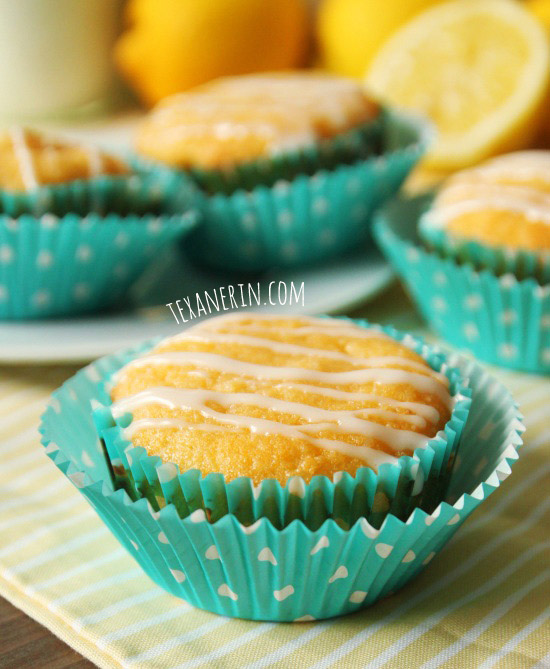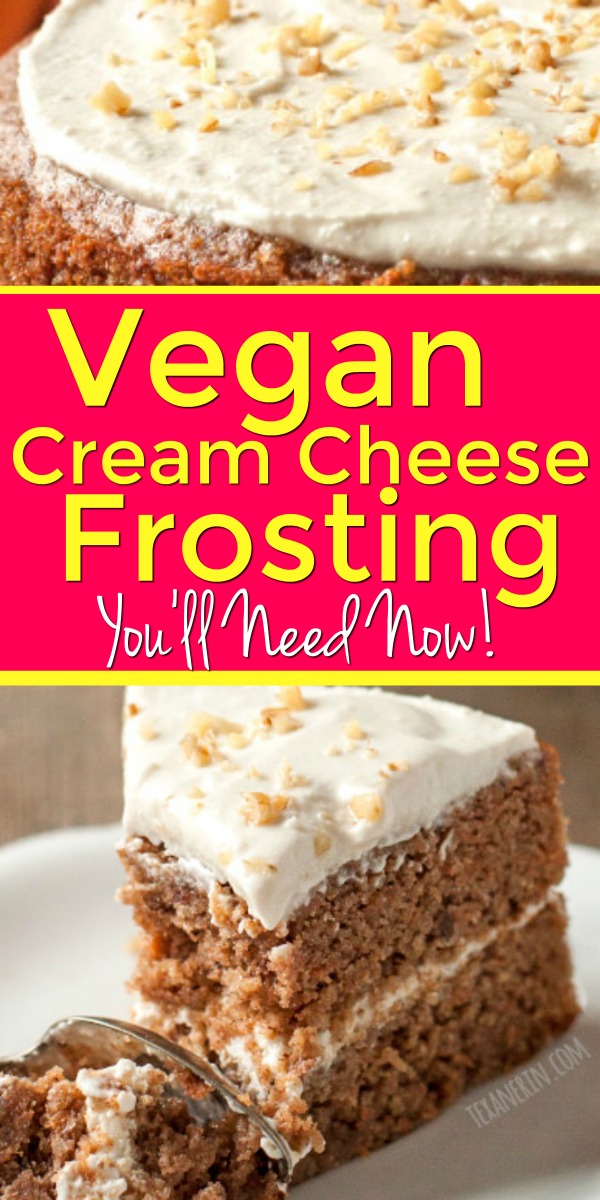 ❀
Vegan Cream Cheese Frosting (paleo, dairy-free, naturally sweetened)
Prep Time:
Cook Time:
Ready in:
Yield:

1 1/2 – 1 2/3 cups frosting
Ingredients
a 14-ounce (396-gram) full-fat can of coconut milk, chilled overnight1
1/4 cup (60 grams) coconut yogurt (make sure to use paleo / vegan yogurt or regular Greek yogurt for a non-dairy-free / vegan version)
1/4 cup (56 grams) coconut oil, melted
1/2 teaspoon vanilla extract
pinch of salt
3 tablespoons maple syrup
Directions
Remove the can of coconut milk from the refrigerator and without shaking it or turning it upside down, open it and scoop out the solidified, waxy layer of coconut cream at the top into a medium mixing bowl. Do not use any bits that are slightly watery! I got 200 grams of coconut cream from my can. Use the remaining coconut water in a smoothie.
Use an electric hand mixer or a stand mixer (fitted with the whisk attachment) to beat the cream on medium until light, fluffy and soft peaks form.
Add the yogurt, coconut oil, vanilla, salt, and 3 tablespoons of maple syrup. Beat for about 10 seconds and add more maple syrup, if desired. The frosting will be quite thin now but firms up somewhat after chilling.
Chill for about 4 hours. The frosting will still be rather soft but after frosting your cake or cupcakes, a little of the moisture will be sucked up and will appear as it does in the pictures. Refrigerate anything frosted with this frosting.
Refrigerate any leftovers in an airtight container for up to 3 days.
Notes
Place the unshaken can of coconut milk in the refrigerator overnight or for at least 6 hours to allow the cream to separate from the water. If you've never made whipped coconut cream before, I highly recommend reading this post on coconut whipped cream from Gimme Some Oven.
Piping isn't possible with this recipe as it's too soft.