These lemon protein balls only take a few minutes to put together and are naturally gluten-free, vegan, 100% whole grain and dairy-free.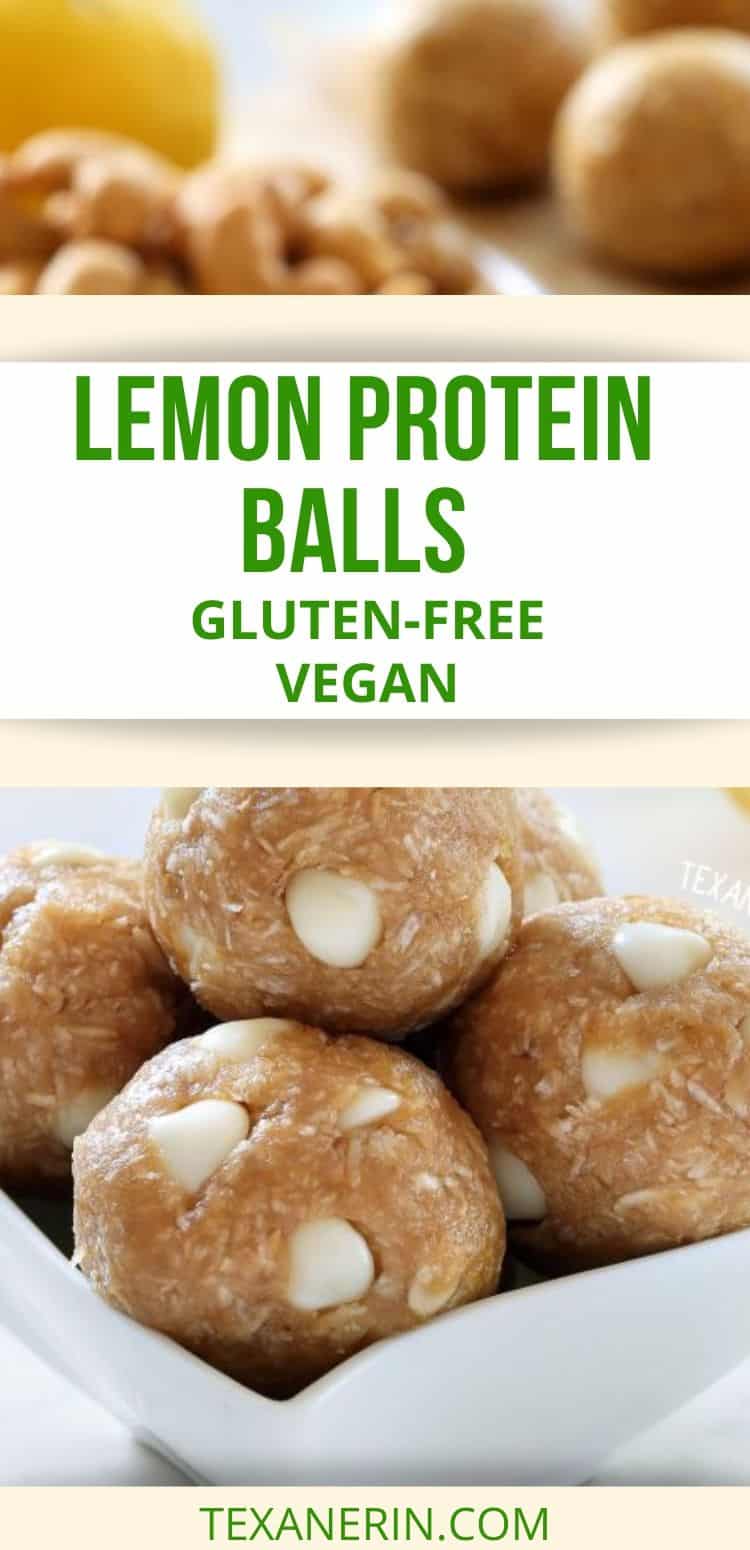 I'm back! I unintentionally took a 2-week summer vacation from the blog, it seems. I traveled to Munich to give a class on healthier baking and totally underestimated the time it'd take to prepare everything before we left. So the week before the class was madness and since we came back from Munich, all I've done is try to clean up the side effects of the chaos. ;)
It's a 6-hour train ride to Munich from Berlin and I had always wanted to visit Munich so we made a little vacation out of it. If you're thinking of traveling to Germany, I can definitely recommend Munich! In my opinion, there's way more to do there than in Berlin. I'll share more about it in a later post!
I'm all about no-bake goodies right now. It's too warm and humid to turn on the oven (nobody has air conditioning at home here) but I hope that changes soon because I have loads of fruit desserts that I'm hoping to make and post!
So until the weather changes, we have these super easy lemon protein balls. It's one of those recipes where you just mix everything together and roll into balls. It really couldn't be any easier!
Want a peanut butter version? Try these peanut butter protein balls which are also vegan, gluten-free and whole grain!
After making this paleo vegan lemon fudge, I've been trying out loads of cashew butter based goodies. It's super creamy and goes so well together with citrus! I'm just bummed it took me so long to try it.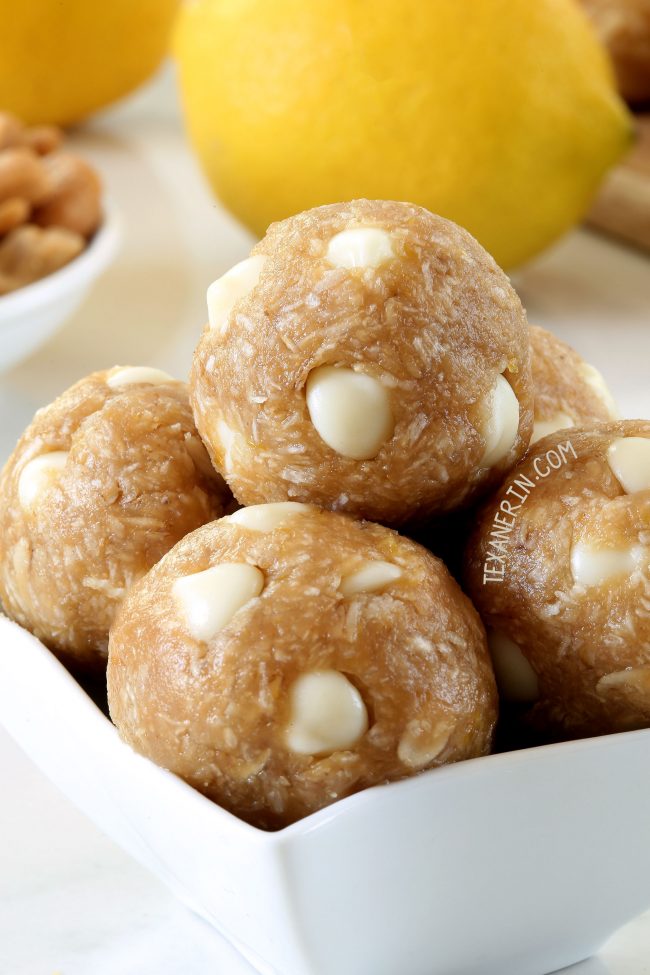 In these lemon bites, you can definitely taste the cashew butter but lemon is the predominant flavor. I used regular (formerly Grade A) maple syrup, which has the lightest maple flavor. If you use a darker maple syrup, it'll likely compete with the lemon flavor.
I'm guessing store-bought cashew butter is probably incredibly expensive so I just dump some salted cashews in my food processor and process a few minutes (it's much quicker than making almond butter!).
If you need these lemon balls to be vegan / dairy-free, make sure to buy vegan / dairy-free white chocolate chips or make your own dairy-free white chocolate. Or just omit the white chocolate chips all together!
❀
Lemon Protein Balls (vegan, gluten-free, whole grain, dairy-free)
Prep Time:
Cook Time:
Ready in:
Yield:

18-22 balls
Ingredients
3/4 cup + 2 tablespoons (225 grams) natural cashew butter (the kind with just cashews and salt)
5 tablespoons + 1 teaspoon maple syrup
2 tablespoons + 2 teaspoons freshly squeezed lemon juice
1 tablespoon (7 grams) lemon zest
3/4 cup (63 grams) shredded unsweetened coconut
1 cup (90 grams) rolled oats (use certified gluten-free oats, if necessary)
pinch of salt (or a little more if your cashew butter is unsalted)
1/4 cup (43 grams) white chocolate chips (use vegan / dairy-free white chocolate chips, if necessary)
Directions
In a medium mixing bowl, stir together the cashew butter, maple syrup, lemon juice and lemon zest until well combined.
Add the coconut, rolled oats, salt, and white chocolate chips, if using.
Stir until thoroughly mixed and then roll into 1" balls. Refrigerate in an airtight container for up to 4 days.
As an Amazon Associate, I earn from qualifying purchases. For more info, see my disclosure.