This pumpkin chai latte is lightly sweetened with maple syrup and is full of warm, cozy fall spices!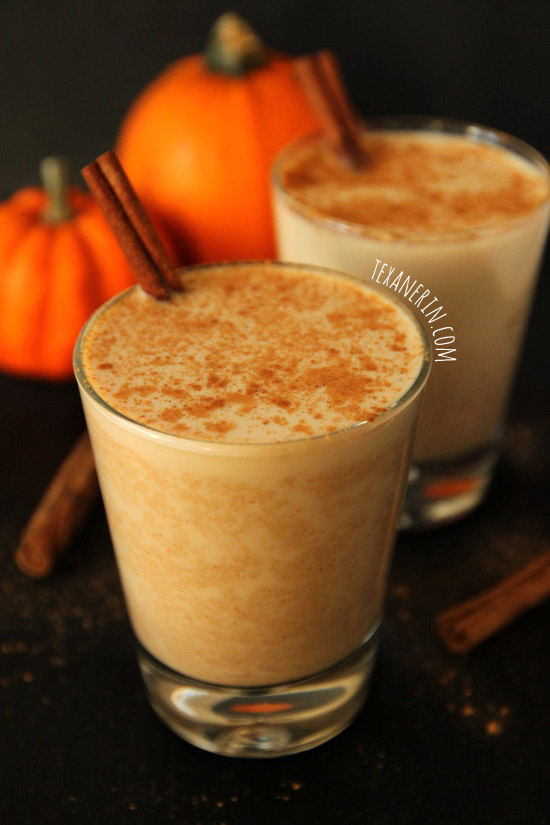 I wanted to get in on the pumpkin spice latte action, but I don't drink coffee. And I didn't drink tea either up until I tried this. I mean, with pumpkin pie spice, pumpkin and maple syrup, it couldn't be all that bad, right? I had to try. And this pumpkin chai latte was a huge success!
I've started drinking tea, but I can only drink it if it's made with milk. With water, it gives me a stronger headache than the one I already have. And it also has to have lots and lots of spice. I can't deal with it otherwise. Mr. Texanerin thought that this was a little spice heavy so feel free to cut back. I just added some extra milk to his and that problem was solved.
Because of my limited supply of pumpkin, I normally make this without the pumpkin and it's nowhere as good. So don't leave it out! And I guess it's clear – a pumpkin chai latte needs pumpkin. ;)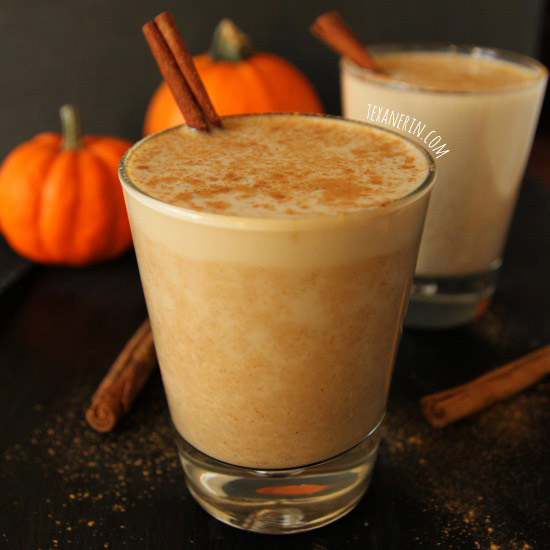 The main reason I tried tea was because I'm constantly exhausted. No matter what I do. I almost always get at least eight hours of sleep, don't have a stressful or full-time job, but I'm still kaput all the time (too kaput to even read my favorite food blogs… sorry blogging friends!) I always nap every day after work, regardless of what time I get home and the naps make me even more tired. Anyone have any tips to help wake me up? :) And yes, I've been to the doctor several times! No help there.
I was supposed to post some homemade KitKats on Tuesday but I actually fell asleep while writing that post. At 7pm. And now that it's after Halloween, I'm guessing you all don't want candy. So I hope this hardly sweet pumpkin chai latte will do!
❀
Pumpkin Chai Latte
Prep Time:
Cook Time:
Ready in:
Yield:

2 cups
Ingredients
1/4 cup + 1 tablespoon (75 grams) pumpkin puree
2 tablespoons maple syrup
1 1/2 teaspoons vanilla
1/4 teaspoon cinnamon1
1/8 teaspoon nutmeg
1/8 teaspoon allspice
1/8 teaspoon ginger
2 cups milk of your choosing
2 bags of black tea
Directions
In a small saucepan, bring all the ingredients, except for the tea bags, to a boil over medium heat. Remove the saucepan from the heat, add the tea bags, and let the tea bags steep for 3 minutes (or however long the tea bags say). Sprinkle with some cinnamon before serving if desired.
Notes
You can replace the different spices with pumpkin pie spice. Use 1/2 + 1/8 teaspoons.